One tabloid claims the two just had a second ceremony to celebrate navigating a rough patch in their marriage. Let's dive into whole story.
'Surprise Wedding'
According to Woman's Day, "it's been a rough couple of years for Amal and George Clooney's marriage, with near-constant rumors out of Hollywood that the pair were sadly just one more argument away from a divorce." Friends of the couple feared the two "wouldn't survive the notorious seven-year itch." Luckily, the Clooney's are still together "and an insider says they even renewed their vows in a show of love and support for one another."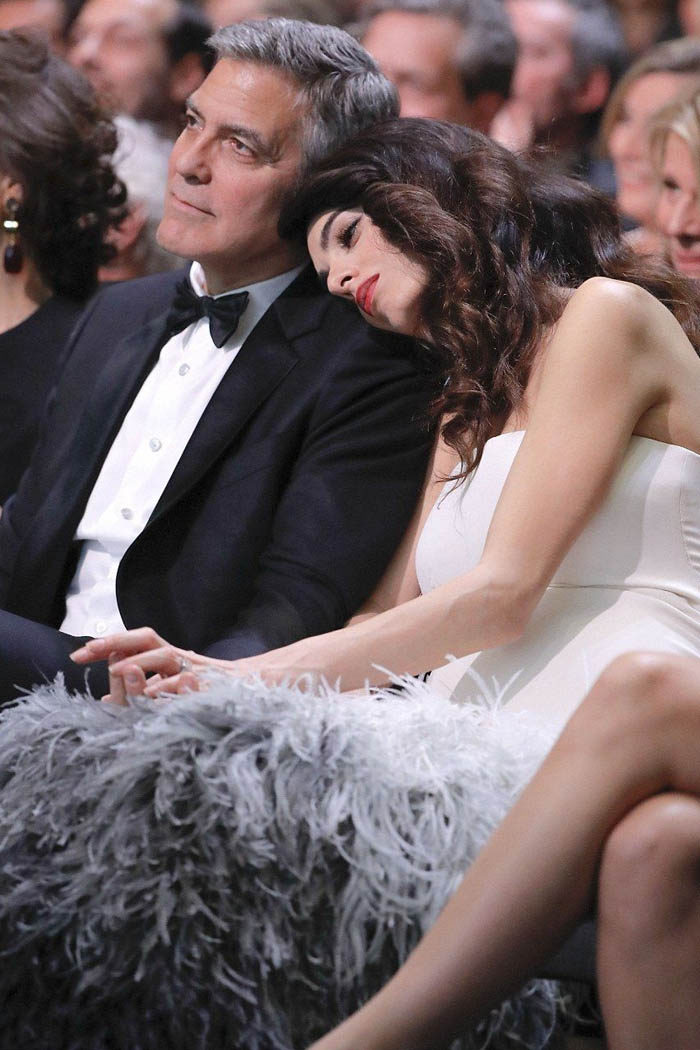 A tabloid Woman's Day printed photos of Amal in a white dress and George in a powder blue suit beside the giant words "surprise wedding." These photos are actually from a 2016 Italian charity event. The tabloid is attempting to deliberately mislead the reader with these photos, but a discerning eye will notice neither are wearing protective masks.
Fishy Story 
Our reliable and brother site [Gossip Cop] just busted this tabloid's story about George and Amal Clooney living separately for months. George was shooting Midnight Sky for much of 2020 and a spokesperson told us that he and Amal were "both together in London."
In 2018, Woman's Day claimed George had asked Amal to "marry him again." That story was bereft of accurate information, and no vow renewal never ended up happening. The same holds true in 2021, as the Clooney's are still happy and the tabloid still has no insight.