He became a renowned prankster due to his hit show Punk'd. And Ashton Kutcher was at it again as he released the eagerly awaited first picture of his newborn daughter but mixed her in with five other images of newborns.
The Two And A Half Men funster could not resist giving his fans something to smile about when he posted the images of his first child, who he and fiancée Mila Kunis named Wyatt Isabelle Kutcher.
He wrote on his aplus website: 'Mila and I would like to welcome Wyatt Isabelle Kutcher to the world. 'May your life be filled with wonder, love, laughter, health, happiness, curiosity, and privacy. 'Can you guess which one is ours, or does it really matter? All babies are cute.' However he was in less of a jolly mood when he posted an update on his Facebook page.
He said: 'Here's your baby photo. Well, one of them is. Now can the helicopter please stop hovering over our house, there is a baby sleeping inside! And she's super cute.'
The celebrity couple welcomed their first child together on Tuesday, could not be any more thrilled.'They are so happy they have a healthy baby girl,' a source told us on Thursday.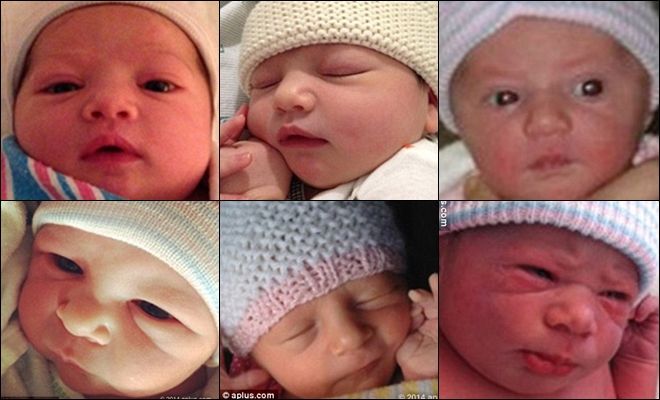 On Wednesday a source reported that Mila, 31, gave birth to her daughter at Cedars-Sinai Medical Center in Los Angeles with 36-year-old Ashton by her side.
The site added that the couple arrived at the hospital together on Tuesday around 6am and were taken immediately to the delivery room.
The former friends went public with their romance in the spring of 2011. In March they confirmed they were expecting their first child together.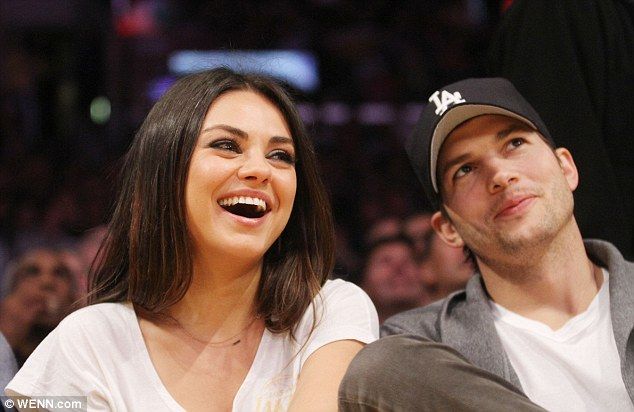 Kunis talked about her pregnancy while on The Ellen DeGeneres Show in May. '(Ashton) assumed that I was gonna have goofy cravings, so he stocked our secondary fridge with weird food, just, like, pickles and sauerkraut, or, like anchovies and ice creams, just in case at one point during this pregnancy I'd be like, "I really want something,"' she said.
The Ukranian native has said her cravings have included pickles and sauerkraut. Kutcher's twin brother Michael told UsWeekly in June the actors were 'meant to be.'
'It'd be like Ross and Rachel getting married (from Friends),' he said. 'They make such a great couple – Ashton is in a really great place right now.'
Now that their baby is born they can get on with the wedding planning. 'I never wanted to get married…then things changed, I found the love of my life,' Kunis told W magazine in August. 'We all get movie star crushes. I'm marrying mine.'
Kutcher was married to Demi Moore, 51, for six years. They finalized their divorce in November. Earlier this year both sold their old homes and together bought a mansion in Beverly Hills with high security in a gated community.