Conchita Wurst won the Eurovision Song Contest 2014 with a score of 290 after a grandiose James Bond theme-like ballad, Rise Like a Phoenix, before a TV audience of around 180million people in 45 countries.
UK hopeful Molly Smitten-Downes came in 17th place with a score of just 40 with her song Children Of The Universe. 'This is dedicated to everyone who believes in a future of peace and freedom,' a tearful Conchita said as she accepted the trophy from Denmark's Emmelie de Forrest, who won the contest last year. 'We are unity and we are unstoppable.'
'For me, my dream came true,' she added at a news conference after the win. 'But for our society, it just showed me that there are people out there who want to go into the future and go on, you know, not stepping back or thinking in the past.'
Austrian drag queen Conchita, the alter ego of 25-year-old Thomas Neuwirth, gave one of the most glamorous and sultry performances of the contest, held in Copenhagen, Denmark.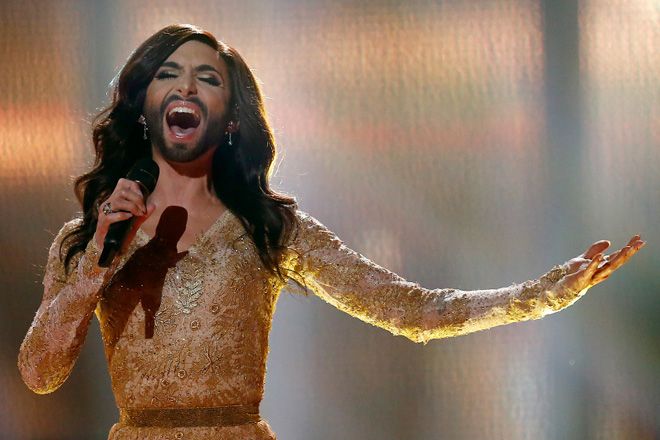 The singer, who sported a full beard, smouldered like a Bond Girl in a gold embellished fishtail gown. Walking onto the stage in front of a smokey backdrop, she gave a powerful performance of her song Rise Like a Phoenix. The look was set off by diamond earrings, while she also wore a red lipstick, wore her long hair in waves and defined her eyes in heavy black eyeliner.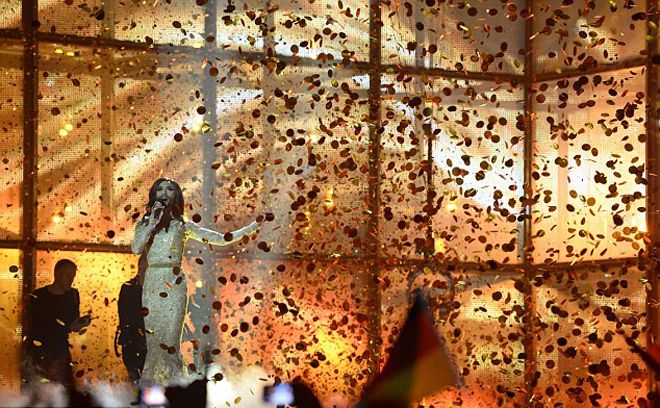 Pushing the boundaries of gender identity is nothing new at Europe's annual song contest, which is known for its eclectic, sometimes unlistenable lineup of techno beats, love songs and pop tunes.
Prior to her performance. the drag queen has faced a barrage of homophobic attacks from within her own country and from other countries including Russia, Armenia and Belarus, who branded the contest a 'hotbed of sodomy', the BBC reported.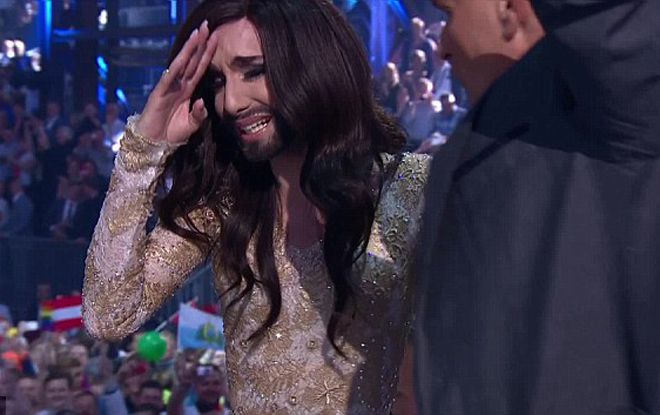 Amid growing tensions over the Ukraine crisis, some in Eastern Europe have blasted Wurst as an example of the West's decadence. Activists in Belarus had even urged the country's state television network to edit the Austrian entry out of its Eurovision broadcast.
'I can only say thank you for your attention. If this is only about me and my person, I can live with it', Wurst said about her critics in emails with Associated Press.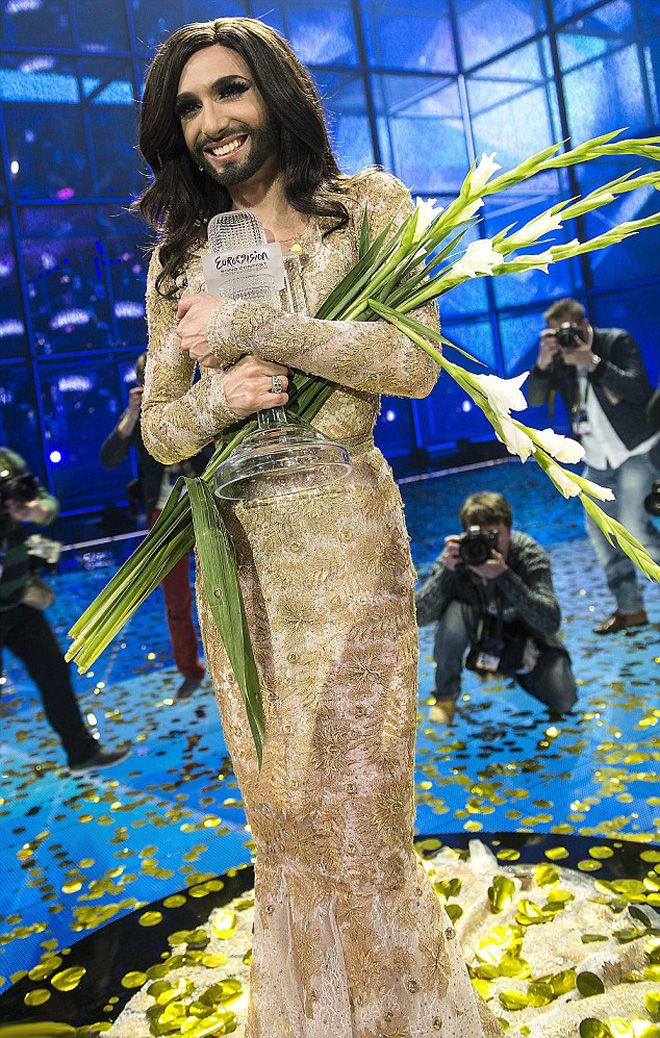 'You know, I have a very thick skin. It's just strange that a little facial hair causes that much excitement.' Speaking ahead of the semi-final in Copenhagen on Thursday, she added: 'I have to add that 80 per cent of the autograph requests that I get are from Russia and eastern Europe; and that's what is important to me'.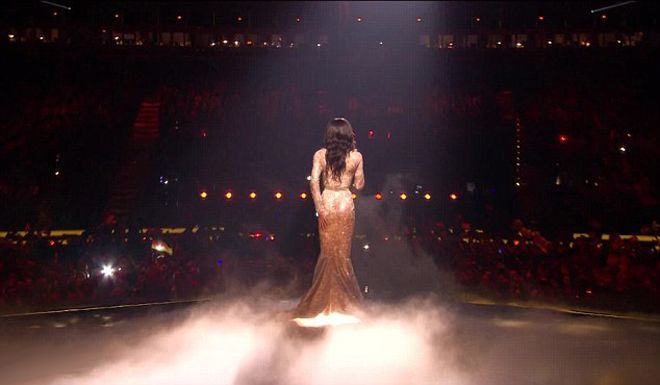 Neuwirth, who was born in Gmunden, central Austria, entered show business eight years ago, taking part in an Austrian TV talent show.