According to the National Enquirer, Jenner is "on a downward emotional spiral that some friends believe has left her one step from the psycho ward." The "angry and isolated" Jenner reportedly feels left out of her family and "can't find romance" either. The article cites Sophia Hutchins as a specific point of romantic devastation. An insider said, "Caitlyn is so tense, insecure, and sensitive about everything."
To cope with the isolation, Jenner has decided to start "diving into more and more prospective projects in a desperate effort to kickstart her flagging career." The insider later added, "Cait won't admit it but all the rejection she's suffered has thrown her for a loop."
Jenner is also apparently coping with this loneliness by "[drowning] her sorrows in a new round of cosmetic improvements." The article concludes by saying "nothing makes her happy anymore and her friends are worried she may need professional help."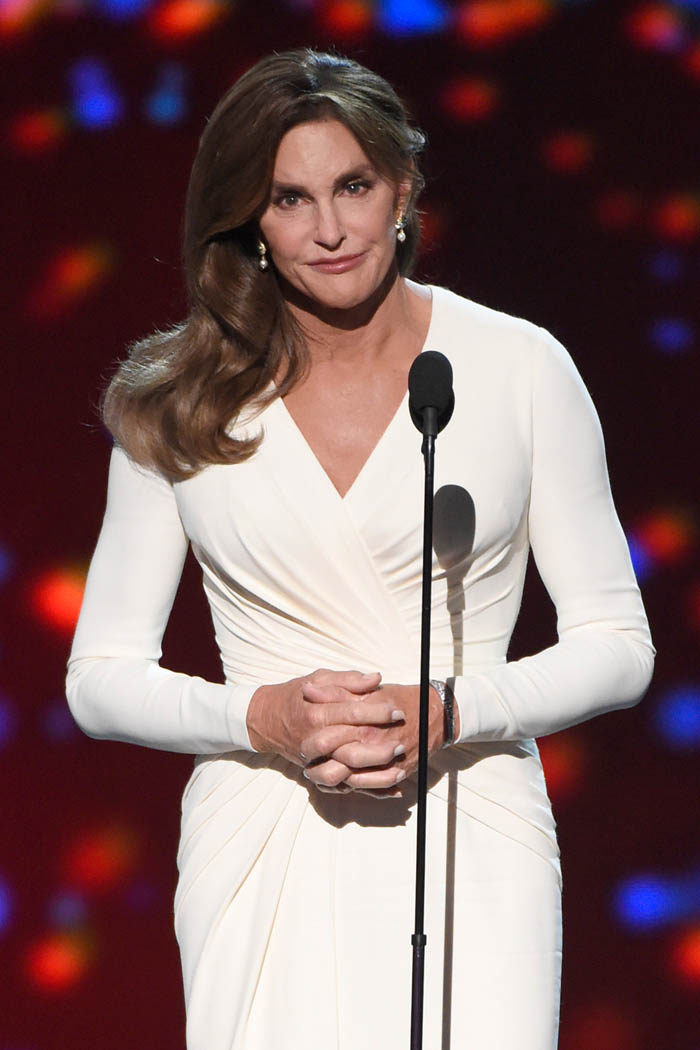 This report claims that Jenner is on the outs with the rest of the Kardashians, but this is not the case. Jenner recently celebrated her 71st birthday with the family. Kim Kardashian posted a brief video to Instagram of Jenner blowing out the candles, so we know this story is inaccurate.
This whole story is built on the brittle foundation of previous Enquirer stories. There's a reference to a failed romance with assistant Sophia Hutchins, but the two were never really getting married. We also get a reference to a "new round of cosmetic surgery," which this tabloid has brought up before in much worse terms. She doesn't have her own plastic surgeon on retainer.
This tabloid simply hates Caitlyn Jenner. That's the only explanation Gossip Cop can come up with for this bogus story about a bitter, lonely life. Back in August, this tabloid ran a story about how Jenner was "completely isolated and lonely from her family, can't find any romance, and is unhappy with her looks." Sounds a bit familiar doesn't it? The Enquirer is running out of ideas and new angles of attack on Jenner, so it's recycling its old hit pieces. Frankly, it's embarrassing.