The National Enquirer ran a story over the summer with the title, "Property Bro Ain't Sold On Twin's Future With Zooey!" The subtitle to the piece further explained, "Drew Fears Jonathan Taking On Too Much With Divorced Mom," based on testimony from unverified, unknown "sources."
The tabloid contended that Drew Scott was "thrilled" that his twin "found love with twice-married Zooey Deschanel," but he hoped Jonathan would "pump the brakes on any wedding plans" with the New Girl star until he was absolutely certain that she was "The One!" the source insisted.
Drew is worried Jonathan might be diving in too quickly.
Jonathan and Zooey had been spending lots of time together in lockdown after the onset of the coronavirus pandemic, the source explained, which was one reason behind Drew's concern. The source also pointed out that Drew recalled how "shattered" Jonathan was after his marriage to Kelsy Ully, whom he married in 2007, ended in 2013.
In addition to his fears of Jonathan being hurt by love for the second time, Drew was also advising his brother to be "realistic" about the idea of being a stepfather to Deschanel's two children, with the source adding,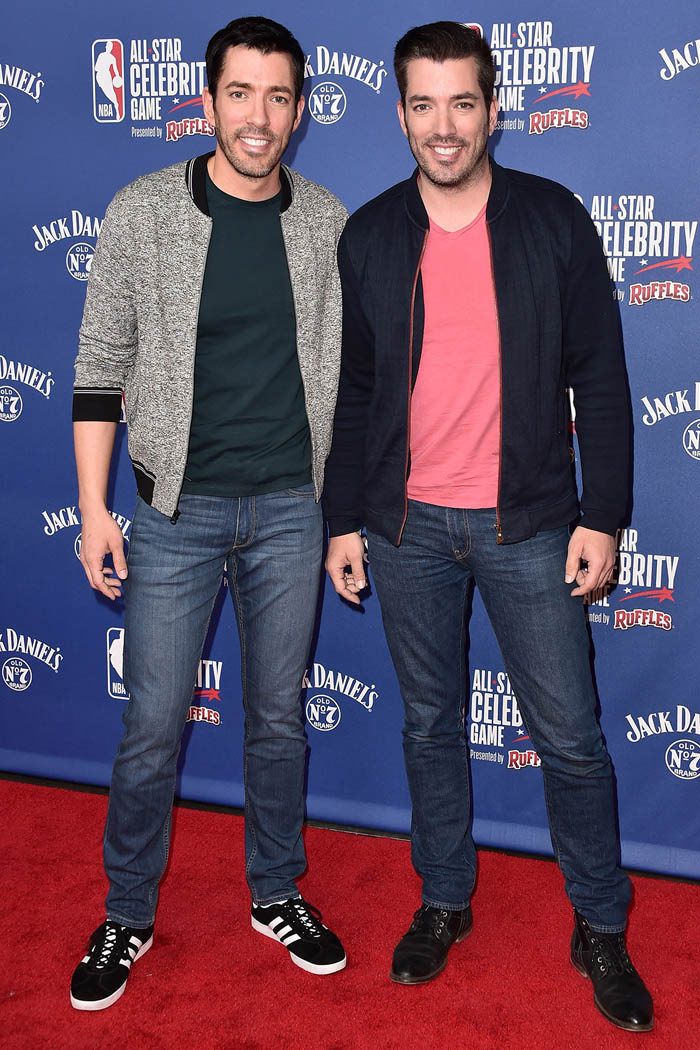 Jonathan has always spoken about wanting kids, but he's never spent any real time around them.
Not only are Jonathan Scott and Zooey Deschanel not rushing to the altar, but Drew's opinion on the matter, if he even gave it in the first place, has absolutely no bearing on what Jonathan does with his relationship. He's an adult, and he can make his own choices, with or without his twin's consent.