According to In Touch, When Huffman went to court for her guilty plea, Macy stayed at home. The tabloid said this "clearly spells trouble for the marriage." An insider said Huffman would be "alone" following her prison sentence as Macy distanced himself from the scandal. It looked like the marriage could be "falling apart."
Gossip Cop busted this story at the time after speaking to a spokesperson for the actor who assured us Macy's lack of appearance had nothing to do with the state of the marriage. Macy and Huffman had been photographed numerous times ahead of sentencing, and the more reputable People said the two "remain united" through the whole affair.
Since this article came out, Huffman has completed her sentence. That meant 11 days in jail, a $30,000 fine, and 250 hours of community service. Huffman and Macy have not gotten divorced and have kept a pretty low profile throughout the whole embarrassing situation.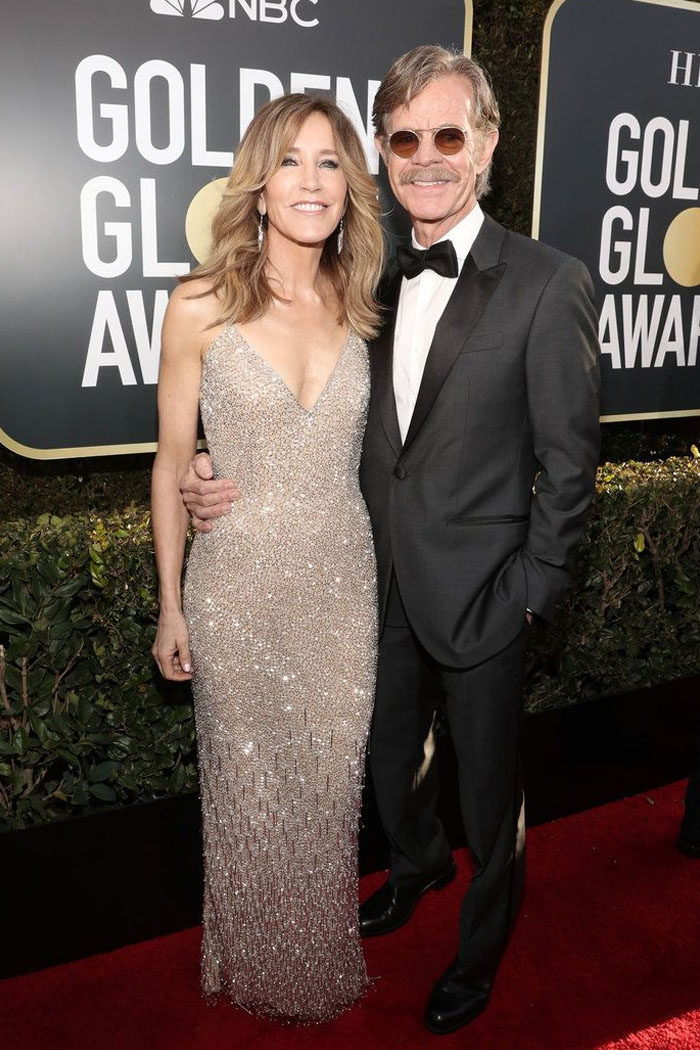 The Hackers actress has recently gotten her passport back, so for all intents and purposes, the college admissions scandal is officially behind her. This tabloid hasn't relented in its coverage of Huffman and Macy, saying the two were living separate lives before she went to jail.
The term "separate lives" is a trope that can tip you off that a tabloid story is completely bogus. Huffman and Macy are still together. This tabloid just loves printing stories about famous marriages falling apart.
Huffman and Macy share company with John Legend and Chrissy Teigen, and Behati Prinsloo and Adam Levine for famous couples who have stayed together. It's easy to create, as all it needs is a bogus insider or two to sound legitimate. Huffman is now forever linked to Lori Loughlin for better or worse.
This tabloid evoked Huffman when it said Loughlin would spend her next Christmas in prison. This ended up being rather prescient, but only by coincidence. Loughlin ended up being sentenced for two months with a release date expected on December 27, but the judge had made no decision when In Touch printed this story.
In fact, there is a good chance she'll be released a day or two before Christmas. This tabloid is only correct by pure coincidence, and in the case of a Huffman and Macy break-up, luck was not on its side.