Although they very publicly announced their breakup via social media in March, the couple have since been seen leaving each other's apartments and canoodling on the streets of New York.
— Gigi Hadid (@GiGiHadid) March 13, 2018
Though, despite all the headlines and all the images, neither Gigi nor Zayn had publicly commented on or even alluded to the state of their relationship. That is, until now. Gigi Hadid attended the premiere of Ocean's 8 in New York tonight (looking predictably gorgeous). After the event, it seems Hadid decided to skip the after party in favour of cuddling up to her beau. Hadid posted a photo to her Instagram story of herself lying in Zayn's arms, alongside a caption that read, "after party like."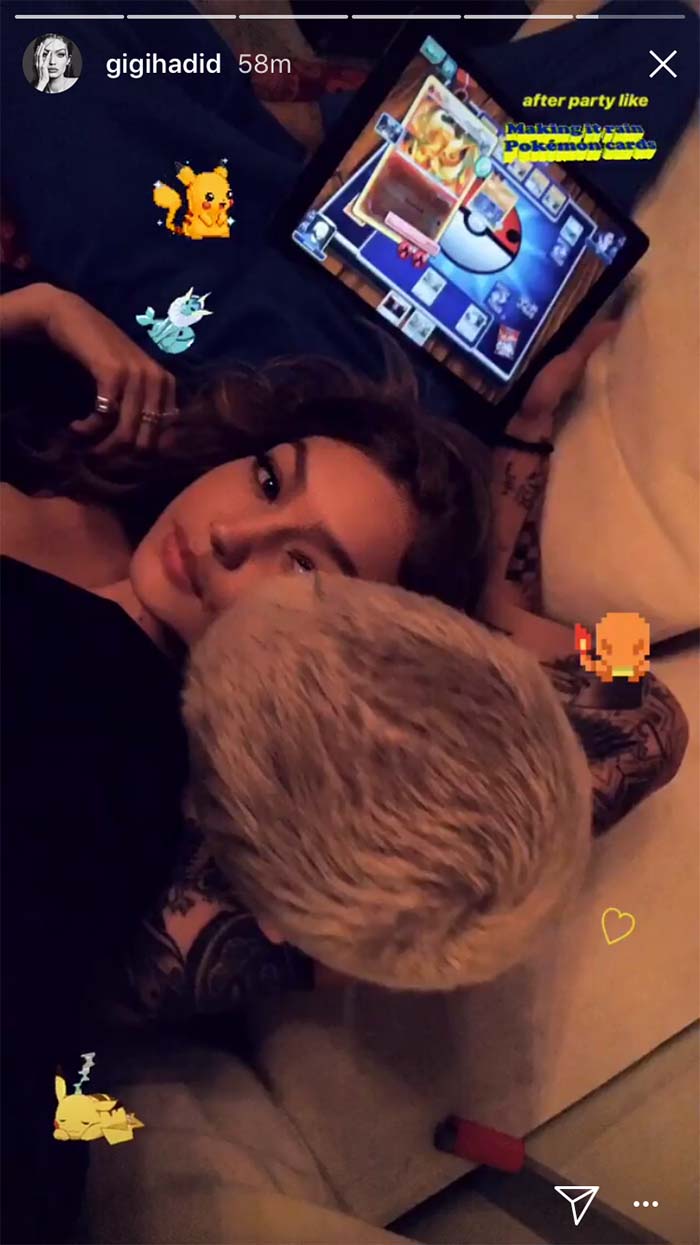 It's been a big few weeks in the love lives of the Hadid siblings. Younger sister, Bella has recently been seen rekindling things with her ex, The Weeknd, and just last night, little brother Anwar was seen locking lips with none other than Hadid BFF, Kendall Jenner.