According to Globe, it didn't take long for Shelton and Stefani's engagement bliss to fade away. The tabloid said the two have been "bickering nonstop about money and property," with Stefani pushing for a prenup.
The "Spiderwebs" singer was nervous that this marriage could have a "bitter end" like her previous one. This is a classic case where the tabloid knows far too much information, as the only people who would know details about a prenup are the couple and their lawyers, and neither is talking.
Us Weekly, which is a bit more reputable than this tabloid, said the prenup talks were effortless. This tabloid also deliberately didn't mention Shelton's own divorces as it would shatter the bitter Stefani narrative it had cooked up.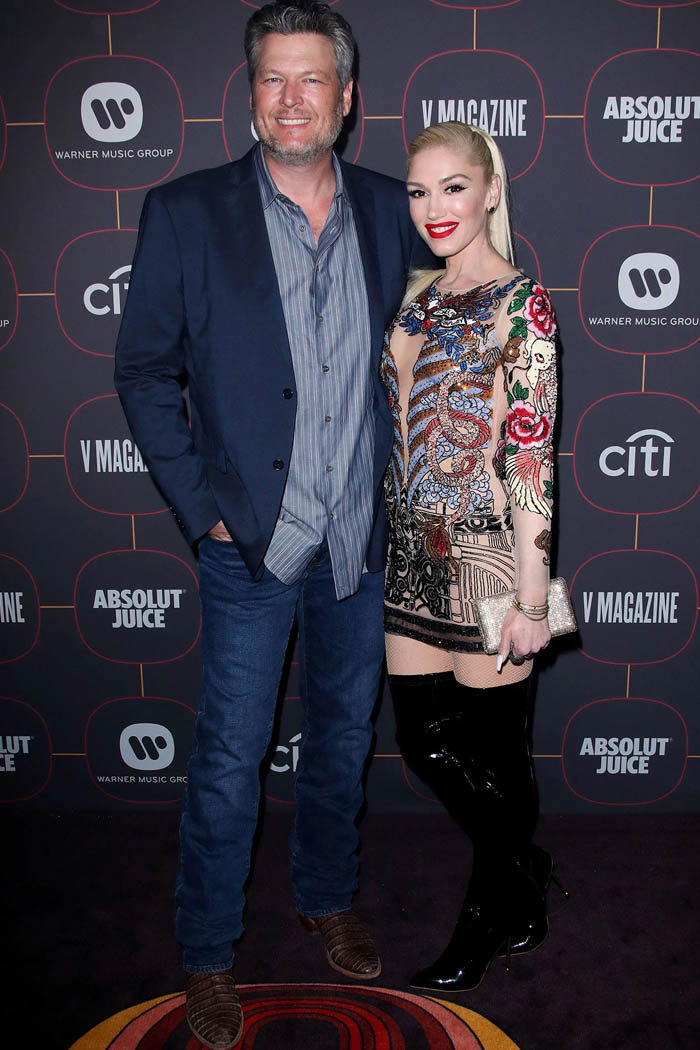 About three years before the couple got engaged, Star alleged that Stefani had dropped a "prenup bombshell" on then-boyfriend Shelton. The two were discussing wedding plans when Stefani suddenly asked him to sign a prenup. "Blake was stunned," a so-called confidante said, for "he didn't think she'd pull that on him.
He believed they were in love" and this prenup had him reconsidering an engagement. A friend who knew this much detail would never talk to a tabloid, and the prenup allegedly had Stefani taking Shelton's Oklahoma home.
A week after this "bombshell prenup," Star was at it again claiming the Stefani and Shelton's love was now "on the rocks" as the prenup battle waged on. The tabloid added a dash of drama to its story: "Not only is the country crooner declining to sign on the dotted line, he won't marry her with one."
A dubious insider said Shelton was hurt by a $5 million cheating clause, so "he told Gwen if she wants to get married, she'll have to trust him." The tabloid then said Stefani "may be expecting with Blake," as if breaking news about an engagement wasn't a big enough story. It would take three more years before the two were finally engaged, so it's safe to say this story was completely made-up.