According to Woman's Day, Lopez "insists" she's forgetting to wear her engagement ring but friends are claiming it's not an accident. The tabloid asserts following a tumultuous week negotiation her prenup with Rodriguez, the singer was seen without her emerald cut, $5 million diamond ring.
An insider spills, "This is all part of negotiating. The wedding's been on and off more times than a tap and it's all part of her plan to lock him down." Gossip Cop would like to interject that Lopez and Rodriguez's wedding hasn't been "on and off" but simply delayed due to the coronavirus epidemic.
Still, the insider reveals, "Jen has been married three times, so she's learned a thing or two and she's not budging an inch. She'll walk away if she has to." The magazine asserts it's "no secret" the former MLB player is the one pushing for the wedding and it's only a "matter of time" before he bowls himself out.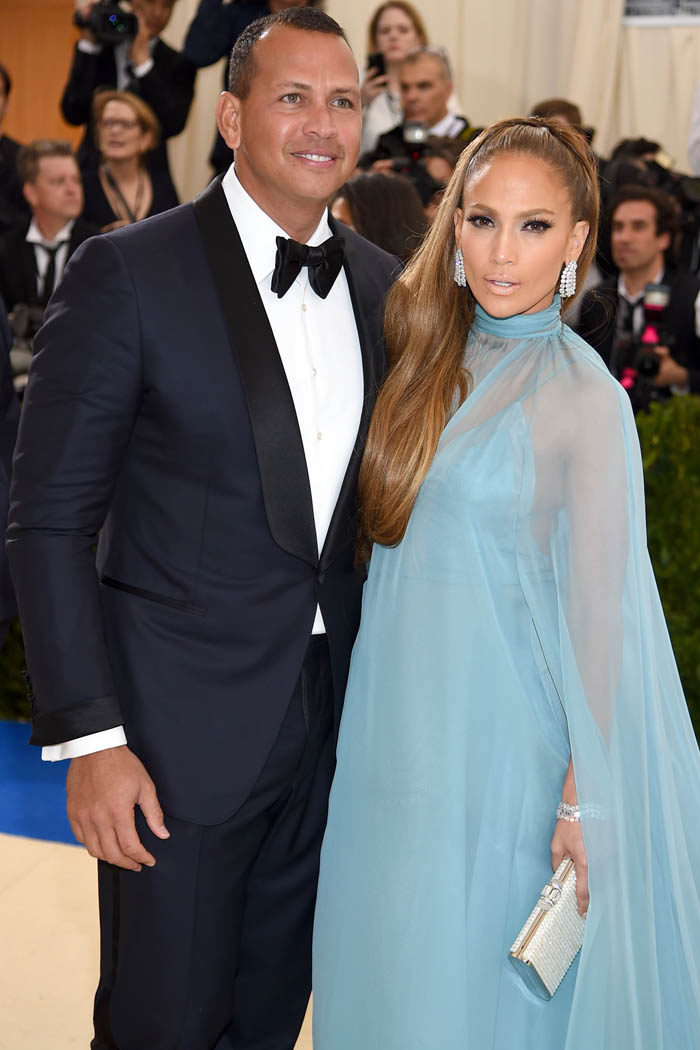 "Jen really loves Alex and thinks they could have a good marriage, but she's not going to lose her hard-earned cash for anyone. He's the one who wanted to get married," the insider adds.
The source concludes by noting Lopez didn't want to wed again after her split from Marc Anthony, adding, it took some convincing to get the Selena actress to say yes. "He's going to have to bow down to her demands and risk being penniless if cheating rumors surface again," the unnamed informant states referring to Rodriguez.
The narrative couldn't be more ridiculous. Gossip Cop recently corrected the concept that Jennifer Lopez is demanding Alex Rodiguez sign a prenup or that the singer wants protection in case the athlete cheats on her. Not surprisingly, the report came from the very same tabloid.
As for the assumption Lopez is purposefully "forgetting" her ring to "break" Rodriguez? We're positive that's incorrect too. The Wedding Planner actress and the baseball player were seen out dining with friends in Los Angeles.
Lopez wore a casual outfit, which indicates the Monster-In-Law actress likes to be comfortable and doesn't always want to be flashy. That could be the reason why she doesn't always wear her ring. There are lot of reasons she may not wear it all time. It's not a negotiating tactic though.
Woman's Day clearly can't be trusted when it comes to reporting on Lopez and Rodriguez. The tabloid alleged last year Lopez broke down while filming Hustlers over Rodriguez cheating on her. The magazine also proclaimed Lopez and Rodriguez were days away from splitting in 2019.