The public learned that Holmes had started dating chef Emilio Vitolo Jr. over the summer. Just a few months into their burgeoning relationship, Woman's Day claimed "she's doing everything she can to get pregnant with him." A supposed insider said "she begged Jamie Foxx for another child, but he refused," and an ill-fitting coat was all the proof this tabloid needed.
About a month after saying she was already pregnant, Woman's Day ran the story back and said Holmes and Vitolo Jr. were only "preparing for her dream second child." The couple was spotted buying paint, so the tabloid said the Dawson's Creek star was prepping for a nursery.
An insider even said "Katie's started knitting booties." Gossip Cop pointed out that Holmes is a crafty person in general, so buying paint is hardly proof that she's building a nursery. The photo used also didn't have enough paint to even paint a room, so the whole narrative was easy to dispel.
OK! claimed Holmes and Vitolo Jr. didn't "waste any time" and got "married 35 days after going public." The two tied the knot "in an intimate courthouse ceremony" where Vitolo Jr.'s father served as a witness. The tabloid provided details about Holmes's wedding outfit, and claimed she "hopes to get pregnant by Christmas."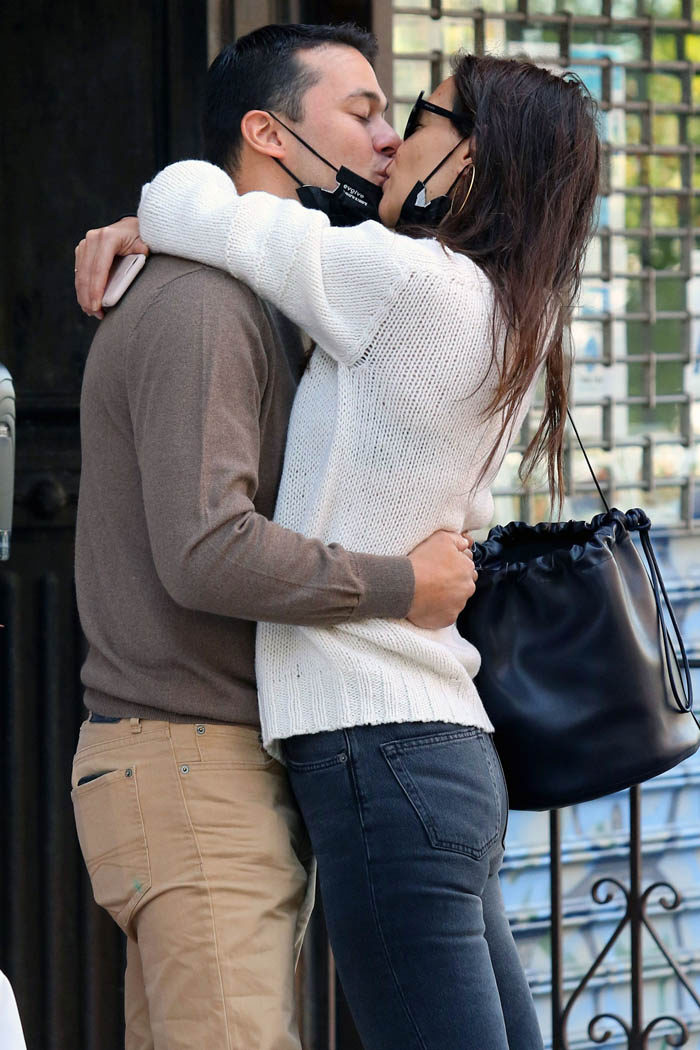 Gossip Cop busted this story by pointing out that the tabloid had, by its own logic, an impossible amount of information. How could the tabloid know what Holmes wore if the only people who knew about the wedding were her, Vitolo Jr., and Vitolo Sr.? It just didn't add up because, as the tabloid even admitted, Holmes is "fiercely private," so we concluded the story had to be made-up.
Woman's Day just won't leave Holmes alone. Earlier this month it claimed she and Vitolo Jr. were planning a surprise wedding at her home in Michigan. "She's dropping hints that there will be a marriage and soon," an alleged insider said, "despite everyone's hopes she would take her time getting to know Emilio."
The tabloid believed she was asking friends to begin quarantining so they'd be safe for a lavish ceremony in two weeks. While Vitolo Jr. and Holmes did make things "Instagram official," that hardly means a wedding is incoming.