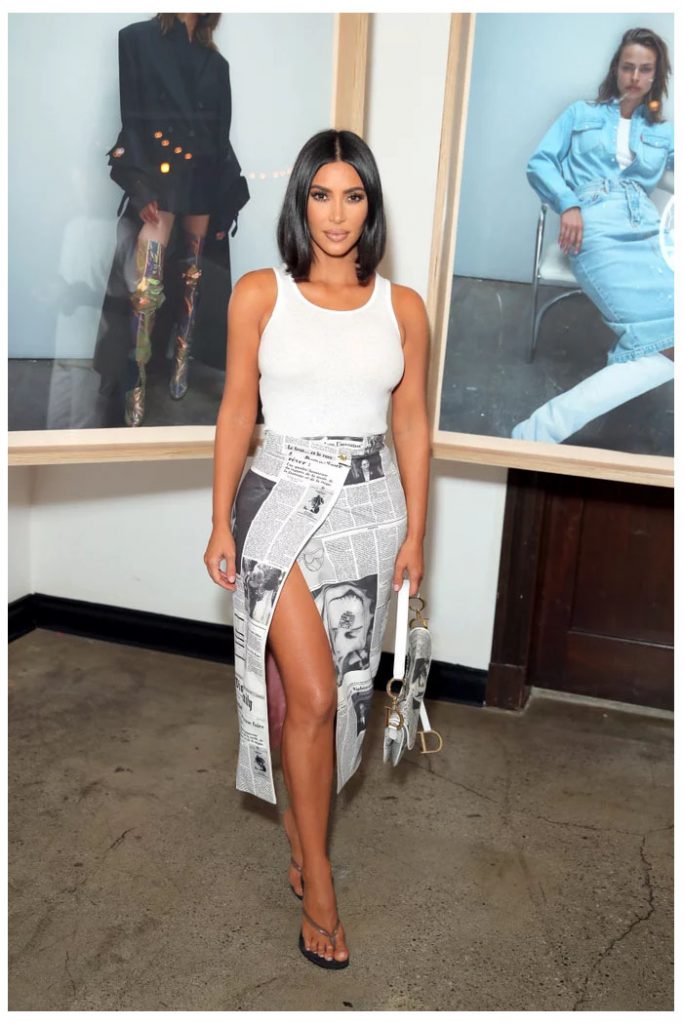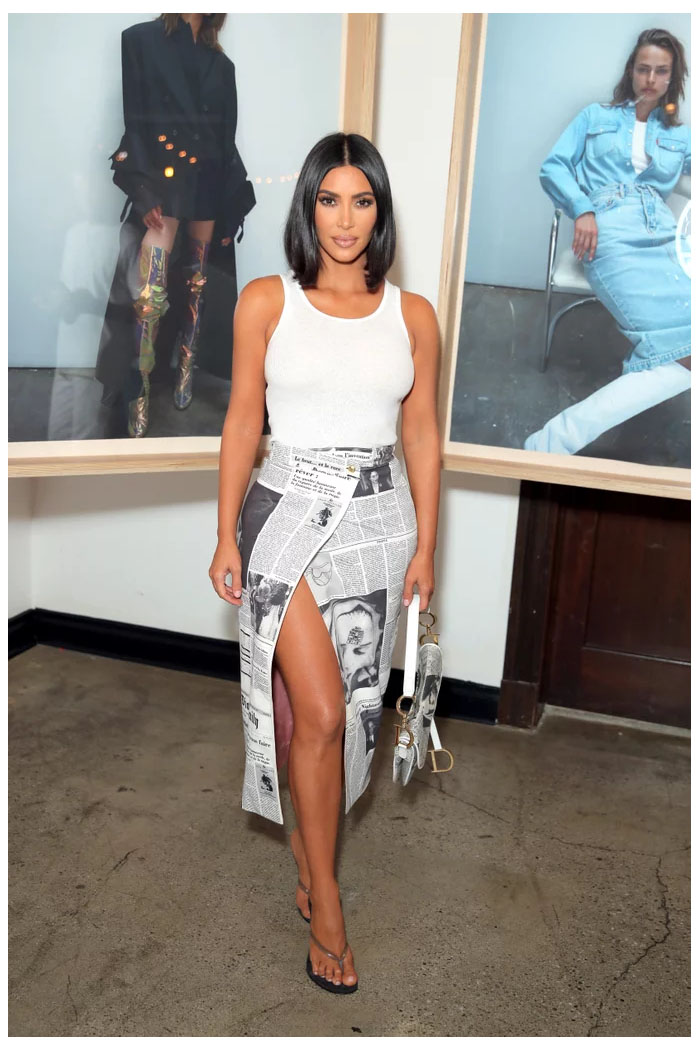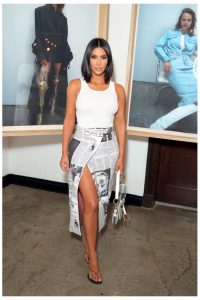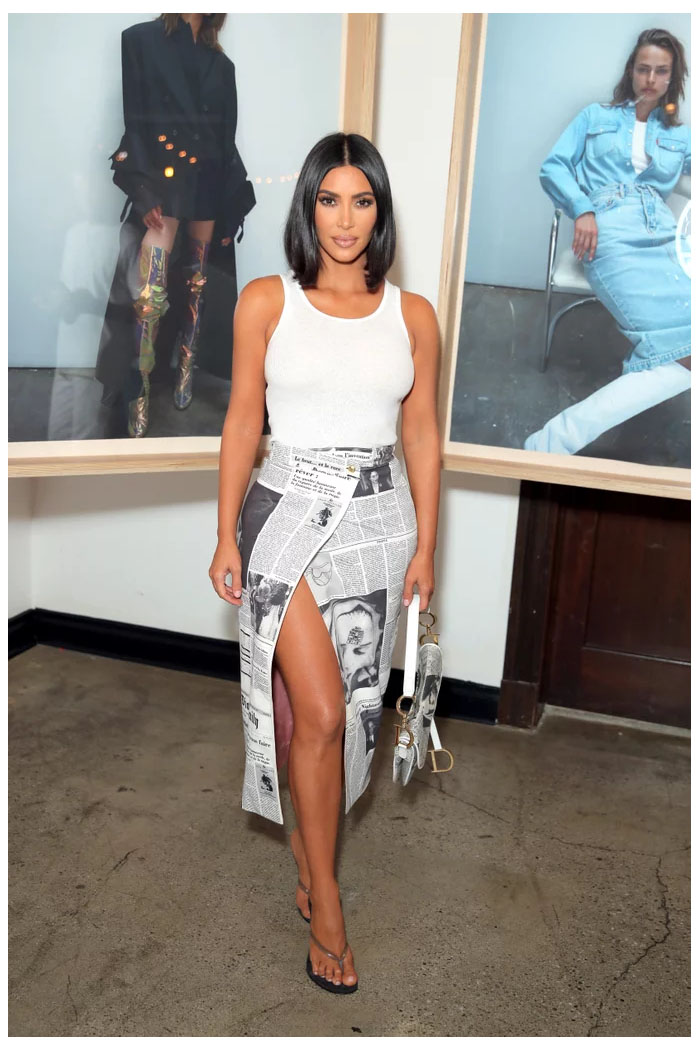 When Kim Kardashian stepped out at a Wardrobe.NYC x Levi's event in Los Angeles on Tuesday night, she was giving us major Carrie Bradshaw vibes with her outfit.
The reality star and beauty mogul wore a Dior midi skirt with a newspaper print design and a thigh-high split on the right side. It not only looked very similar to the iconic, asymmetrical Dior dress that Sarah Jessica Parker's character wore in an episode of Sex and the City, but it was also from the same collection.
Kim paired the skirt with a matching Dior bag, a plain white t-shirt, and those Yeezy flip flop heelsthat are likely going to haunt you for the rest of the Summer. Though it's not exactly clear if Kim actually drew inspiration from the lead Sex and the City character, we wouldn't put it past her, since so many of her outfits as of late have been inspired by past icons. Read ahead to see more pics of Kim and Carrie in Dior.
Carrie Bradshaw Wearing a Vintage Dior Newspaper Dress in Sex and the City 2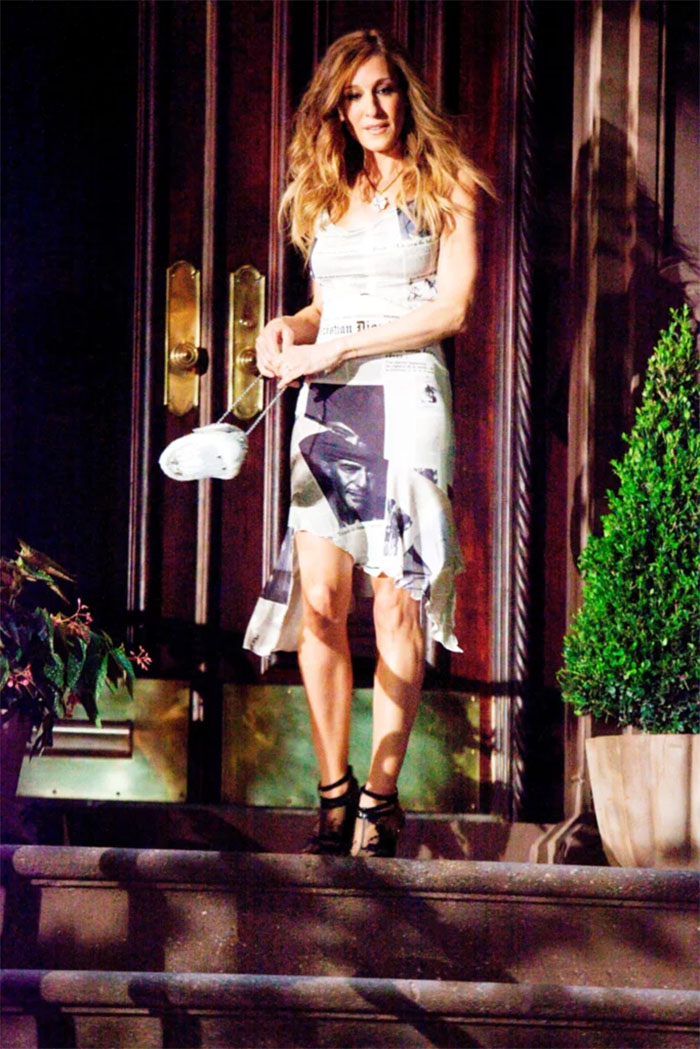 Kim Kardashian Wearing a Vintage Dior Newspaper Skirt at a Wardrobe.NYC x Levi's Event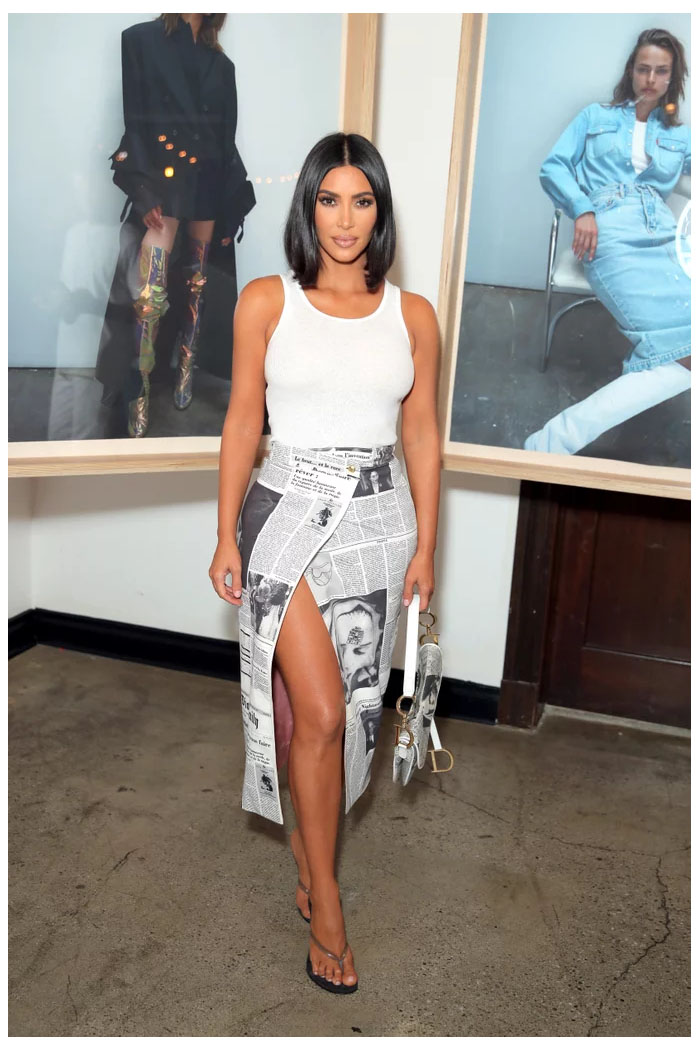 View this post on Instagram