The cover story of Woman's Day claims Markle has made a $75 million threat to the royal family. The recent Netflix deal has stirred rumors "at the palace" of "a Meghan-made documentary about the life and times of Princess Diana." Prince William is "furious" and is already "drawing up plans to stop her."
The royal family is considering "offering Meghan a payout more lucrative than the Netflix deal" because "everyone knows how obsessed with Diana's story Meghan is." Alternatively, the royals will go "down the legal route."
The payout would be "at least $75 million more than the Netflix paycheck," but it was unknown how "to get the Queen to part with that much cash.'
The rest of the article is devoted to Prince Harry, who "didn't inform the Queen about their new deal." The tabloid suspects he is keeping quiet because of the documentary will target the royal family.
What would be "nothing more than a vanity project for" Markle is "deeply personal to Prince William." If all else fails, the tabloid suggests, Prince William could say he is the heir to all of Princess Diana's belongings and block the documentary that way.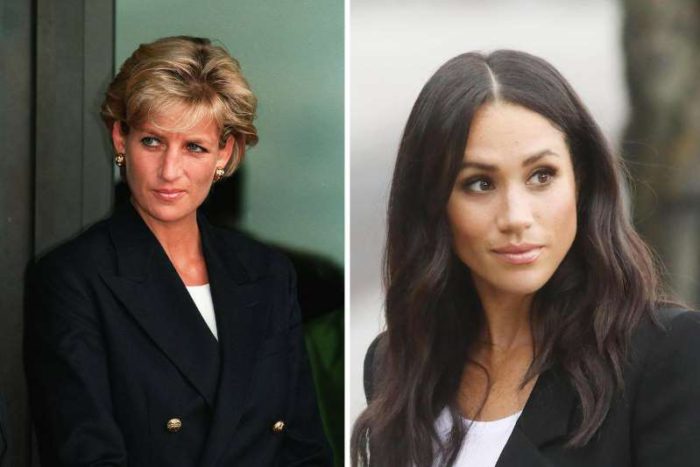 This story is not based in fact and is just one in a long line of hateful Woman's Day stories directed at Markle. The Princess Diana statue announcement was revealed in a joint statement from Prince William and Prince Harry, so the Sussexes and Cambridges are publicly in agreement on how to honor Princess Diana's legacy.
That story did not attack Markle as this one did, but it was similarly untrue. The Sussexes have only just started working with Netflix, and as of yet no projects, Princess Diana related or otherwise, have been announced.
Since Prince Harry and Prince William have already worked on a documentary together, Diana, Our Mother: Her Life and Legacy, it seems unlikely that a new one would be made. We also checked with our own source close to the Duke and Duchess of Sussex, who confirmed the story is false.
Woman's Day consistently makes Markle out to be a radioactive individual who makes every single person in contact with her worse. It's as though the tabloid has run out of living relatives for Markle to feud with, so now she's feuding over Princess Diana. She upset Princess Beatrice on her wedding day despite not being there. Prince Charles banished her from the royal family.
Not even her immediate family is safe. Prince Harry is getting a divorce. She banned her own mother from seeing baby Archie and has banned Kate Middleton from seeing her as of yet unborn second child.
Not one of these stories was true, and when they're all listed in a row like this we can see how pathetic Woman's Day is for bullying the Duchess of Sussex. It's no wonder why she would want to leave the public eye with malicious stories like these.