"Monster Ellen's Marriage On The Rocks!" read a headline from the Globe last August. The tabloid went on to claim that Ellen DeGeneres had been "dumped" by her famous friends and was now in danger of losing her wife, Portia de Rossi, as well.
So-called "insiders" told the outlet that DeGeneres' marriage was "dangling by a thread" after being hit with a series of workplace scandals. Though DeGeneres was not personally involved in the bullying or sexual harassment allegations that rocked The Ellen DeGeneres Show, the source insisted the workplace scandals were casting a pall over the talk show host's marital life.
Despite de Rossi defending DeGeneres on Instagram, and thanking fans for supporting them throughout the scandals, the "tattletale" proclaimed the Arrested Development star was "ready to walk out" and asking for a "trial separation.
She's had enough! But Ellen's pleading with her for one last chance.
Even before the toxic workplace scandal, "they were fighting a lot," the source continued. "Ellen's been pushing her luck with the shabby way she treats Portia."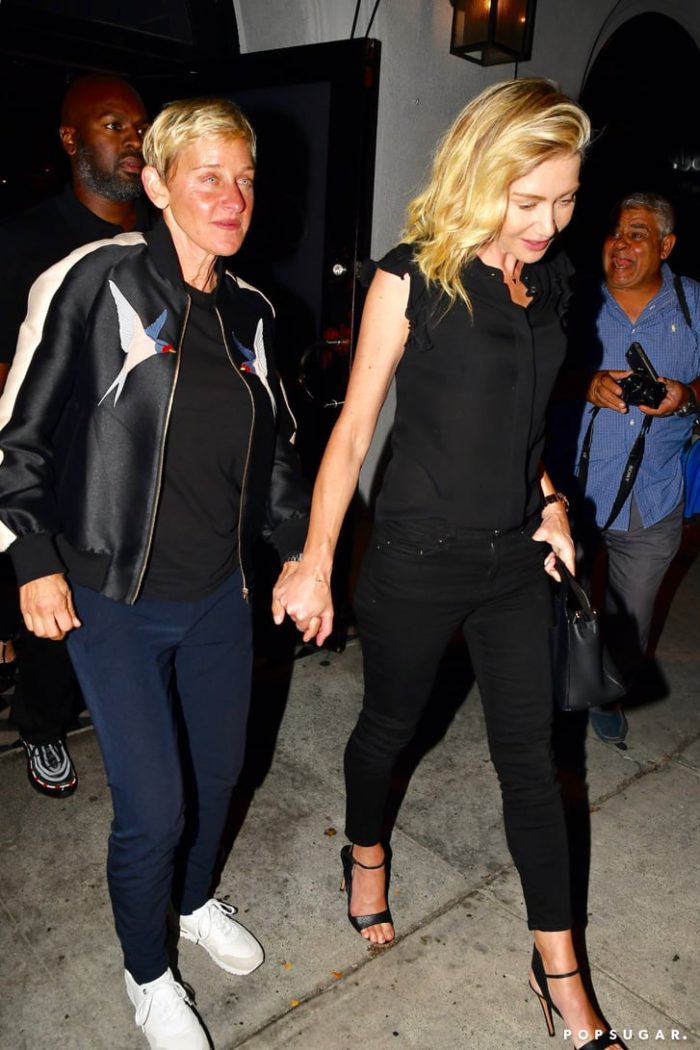 After the scandal hit, DeGeneres began "working all hours" and when de Rossi got a chance to see her wife, Degeneres was "barking orders and treating her like an under-appreciated assistant." As a result, de Rossi "wants at least a trial separation," the source snitched. She also wanted to move full-time to Santa Barbara while DeGeneres stayed in Los Angeles.
But Ellen's digging in and making all kinds of promises to try and get her to stay.
It's been a few months since the tabloid printed this story, and Ellen DeGeneres and Portia de Rossi have yet to separate, even on a trial basis. It's telling that this tabloid would drag DeGeneres' workplace troubles into her personal life.
The outlet and its dubious sources barely focus on DeGeneres' supposed marriage problems and instead dedicates an enormous portion of the article to breathlessly rehashing the Ellen Show's scandals, none of which DeGeneres had any personal involvement with.
She acknowledged that she wasn't as involved as she should have been and that her lack of knowledge about the situation was part of the problem. But the tabloid's claims that DeGeneres' famous friends are abandoning her over the scandals have been pushed by other trashy supermarket magazines, and each claim has been found to be false. Similarly, de Rossi isn't leaving her over these scandals either.