It has hardly been a few months since Prince Harry and Meghan Markle welcomed their firstborn, Archie. While we cannot get enough of the royal blood, it seems like Duke and Duchess of Sussex are already thinking about baby number 2. Harry dropped the hint of possible second baby plans. Harry hinted a sibling for Archie when he visited families of deployed servicemen and women in Windsor, England. During his visit, Harry got into a conversation with one of the mothers, Susie Stringfellow, present at the venue and showed interest in knowing how she managed two kids at a time. 
Speaking to Forces Network, Susie revealed that she and a few other mothers got candid with Harry about parenting and urged him to have a second baby. "Harry was really quite interested in how things were with second children as well, because we both have older children. And we were trying to encourage him to have a second baby," she revealed. 
Off-late, royal fans have been noticing Meghan's peculiar body language that has them believing that Meghan could already be pregnant with a second royal baby. During her first pregnancy, Meghan was seen holding her tummy in most of the pictures throughout her pregnancy. Meghan recently made her way to the Remembrance Day event at Westminster Abbey where she wore a gorgeous navy blue dress coat and matching velvet fascinator where she placed her hands around her tummy in a way she used to when she was pregnant with Archie.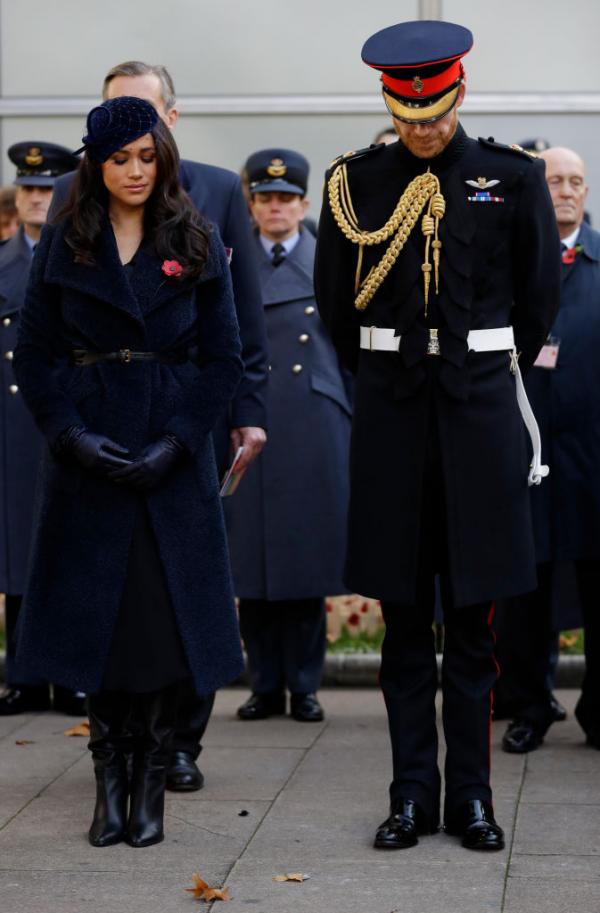 This caused a frenzy among royal fans who couldn't stop speculating about her pregnancy. Do you think Meghan is expecting baby number 2?