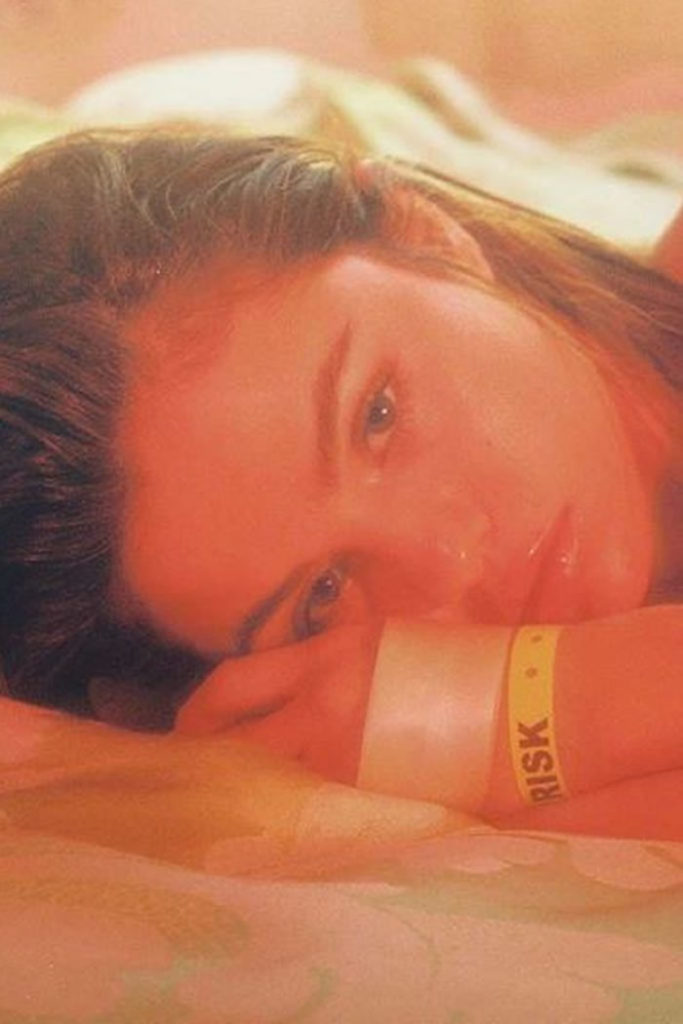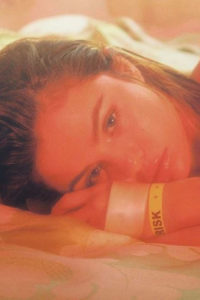 Selena Gomez was unusually generous on social media tonight (May 16), treating fans to a snippet of "Bad Liar" and a new promo pic.
And both of them are notable. Let's start with the former. The track, which the pop star co-wrote with Justin Tranter, Julia Michaels and Ian Kirkpatrick, appears to sample Talking Heads' 1977 classic "Psycho Killer." The menacing bass line is instantly recognizable and indicates that Selena is really thinking outside the box this time around. It will also be an interesting juxtaposition to the sexy, playful lyrics.
Read Also: Selena Gomez's Jenny Packham Blue Leather Jacket
The promo pic is also generating a lot of attention. For starters, the 24-year-old appears to be crying in the pic and she's wearing a risk bracelet — the kind that can be given to patients undergoing medical care. Of course, Selena spent several months in rehab last year dealing with depression and the side-effects of her lupus diagnosis. She also has a bandage on her wrist (perhaps from a drip) and a plaster on her arm. It's confronting, voyeuristic and yet another indication that the hitmaker has left Disney far behind. Listen to a snippet of "Bad Liar" and see Selena's controversial promo pic below. You can also revisit Talking Heads' breakout hit at the bottom of the post. The picture was taken when Selena returned home from getting treatment for Lupus. See an explanatory tweet from the photographer below.