It has been a busy day for music! From the Latin Music Awards 2019 to Taylor Swift calling out Scooter Braun and Scott Borchetta for stopping her from performing her songs at the American Music Awards 2019, a lot has gone down in a single day. As we wrap our heads around the several events from the music front, Justin Bieber has taken to Instagram to confess he's not been feeling good today. The international singer has been open about his battling with mental health. The singer has taken to social media time and again to discuss his state of mind with fans.
Today was no different. The 25-year-old singer took to his Instagram Stories to reveal he was having a "rough day." Although the singer opened up to his fans, he did not reveal details about his day. The singer revealed he shared the details about his day to assure fans that they are not alone. "Keep pushing," Justin added.
Check out his post below: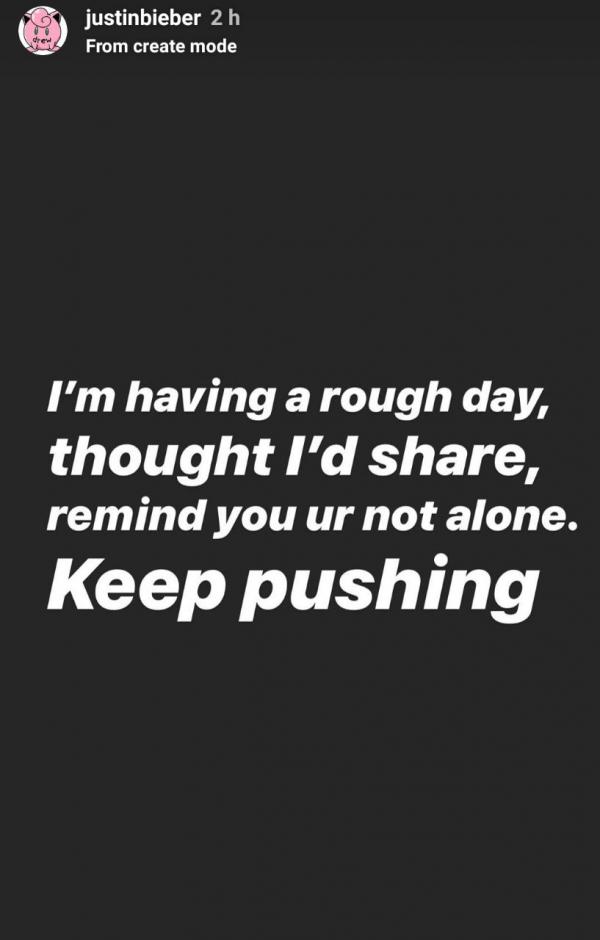 Justin's post coincides with Taylor calling out against Scooter. The last time Taylor called the music manager, Justin took his close friend and manager Scooter's side and took a dig at Taylor. When fans lashed out Justin, the What Do You Mean singer pulled down his post and apologised to TS. 
While he confessed he is having a rough day, Justin decided to spend most of his time at home. The singer has been sharing videos and photos of his dog and gushing over his wife Hailey through his social media account. Justin has been putting himself and his mental health first. The singer is making sure he takes every step necessary to improve his health. Recently, the singer took a road trip without his wife to "think" and "pray." He shared a few breathtaking pictures from his trip.