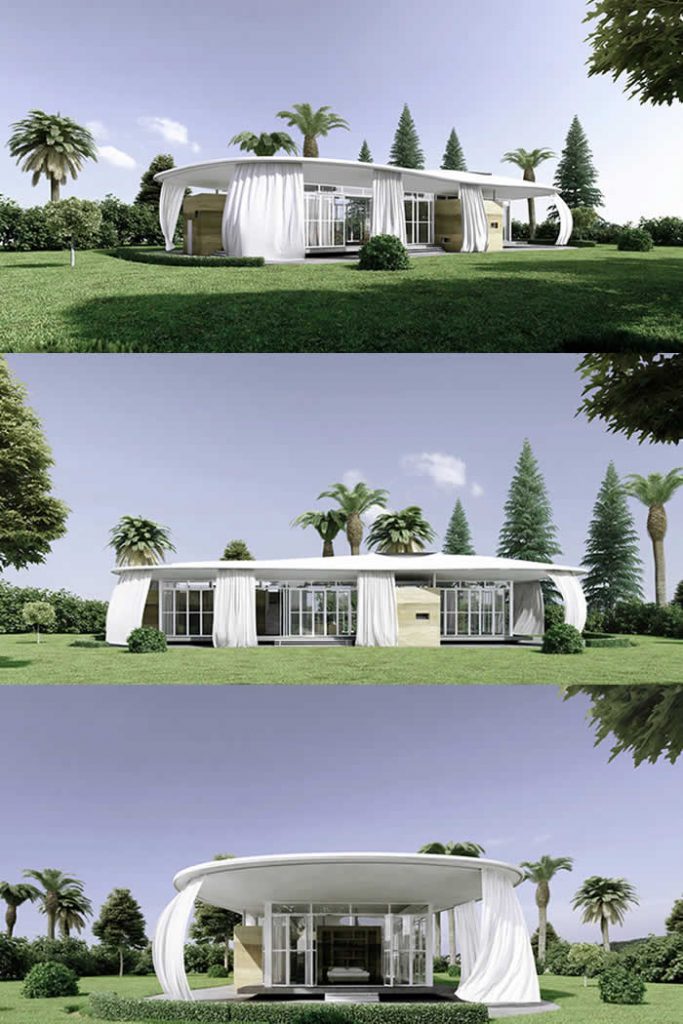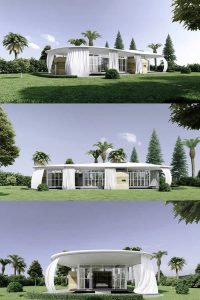 The complex can also host art exhibitions as well as a foundation dedicated to the work of female moroccan artists.
Located in a rural landscape populated with olive trees, the 'residence-atelier-foundation' is oriented to face the majestic white outline of morocco's atlas mountains. designed by philippe barriere, the scheme comprises a private dwelling for the client, a pavilion for her three children and guest artists, and her personal atelier. in addition, the complex can also host art exhibitions as well as a foundation dedicated to the work of female moroccan artists.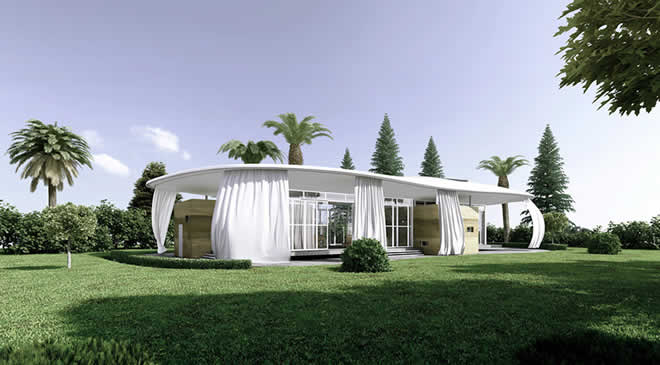 The eco-friendly design and its construction are based on principles developed and pioneered by philippe barrière collective in northern africa. the building has been conceived with low-tech adobe walls complemented with a high-tech lightweight cantilevered metallic frame canopy wrapped with a PTFE membrane. this method of 'hybrid architecture' brings technical innovation while using traditional craftsmen skills.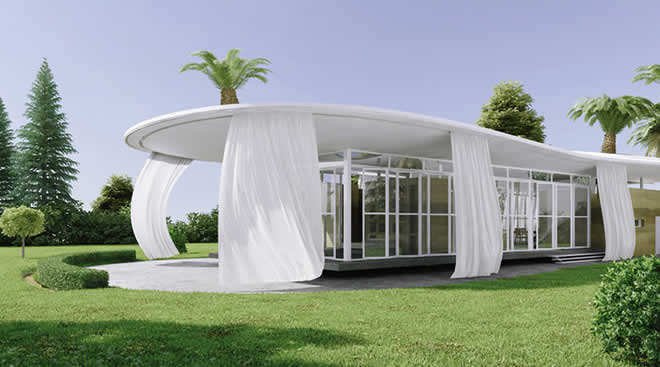 Bioclimatic principles have determined the design that includes: a shaded veranda, cross ventilation, high ceilings, multiple sun protections systems and passive solar energy. the veranda is conceived as a double transition zone, protected by an outside curtain and by an intermediate mashrabiya — a type of projecting window enclosed with carved wood latticework. an inner layer of accordion glass doors open the house outwards according to its various needs.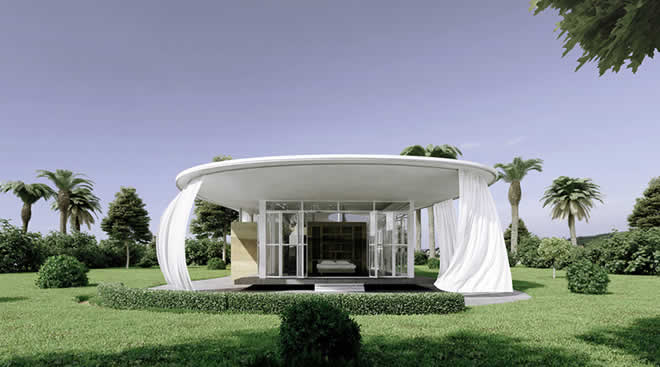 Adobe walls serve as a significant heat reservoir due to their inherent thermal properties. during hot days and cool winter nights, the high thermal mass of adobe mediates high and low temperatures, moderating the inside temperature. the roof is made of three separate layers of ETFE, while the spaces in between allow a constant flow of air circulation, providing both insulation and strength. ETFE is 100% recyclable and requires minimal energy for transportation and installation.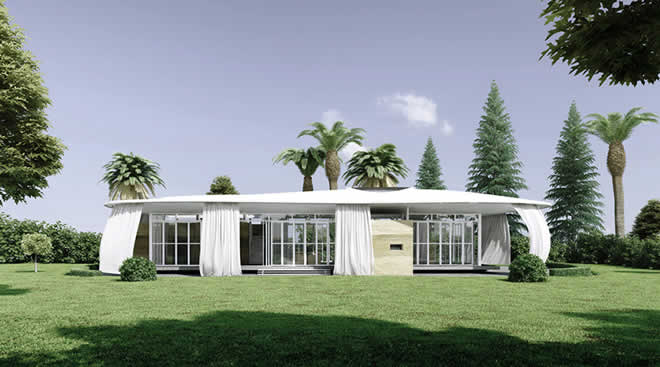 The ecofriendly adobe wall can be built by local masons and can easily be recycled. expertise is available in the region both for construction, durability and maintenance. the roof's metal structure is economical and can be executed by local craftsmen. ETFE foil membrane rolls are inexpensive, and remain unaffected by UV light, atmospheric pollution, and other environmental weathering. in addition, an adjustable and inexpensive water repellent linen curtain protects the adobe and the veranda.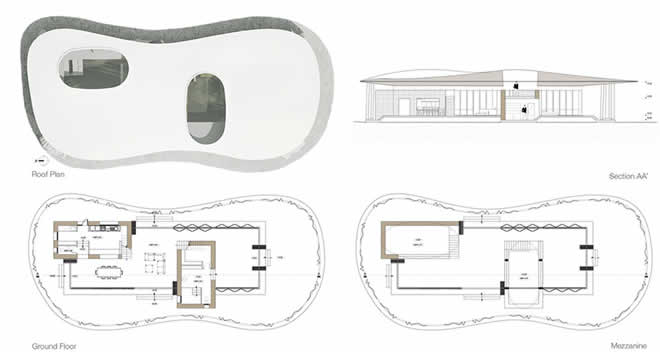 Via: designboom: