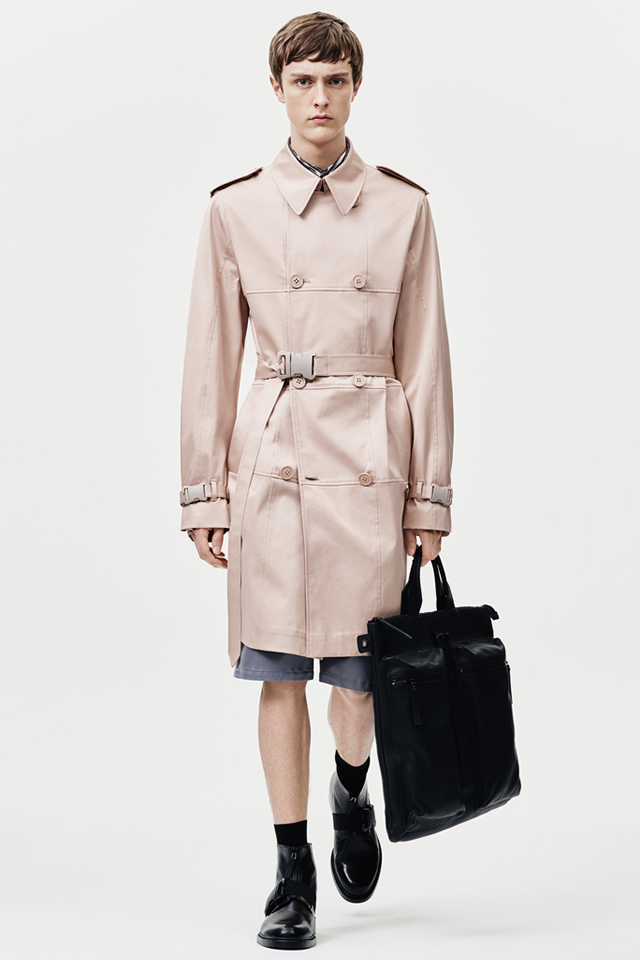 Fashion designer Christopher Kane move on towards the runway with his Spring/Summer men's collection
Science-obsessed designer Christopher Kane donned his well-worn lab coat for a collection filled with molecular shapes, suturelike seams, and a shadowy pattern meant to resemble decaying matter.
Some topcoats and suits came in black-and-white tweed, with colored dots popping on them, while others were covered in bright, uneven stripes resembling bits of bar code. Knitwear came with exaggerated fagotting meant to resemble sutures, while the designer's subtle, marbled decay pattern came as a shadowy print on dark jackets. Sporty silhouettes ranged from the ultraluxe - cue a soft leather and suede paneled bomber - to the ultraurban, as in a jersey knit tracksuit with colored stripes placed here and there.