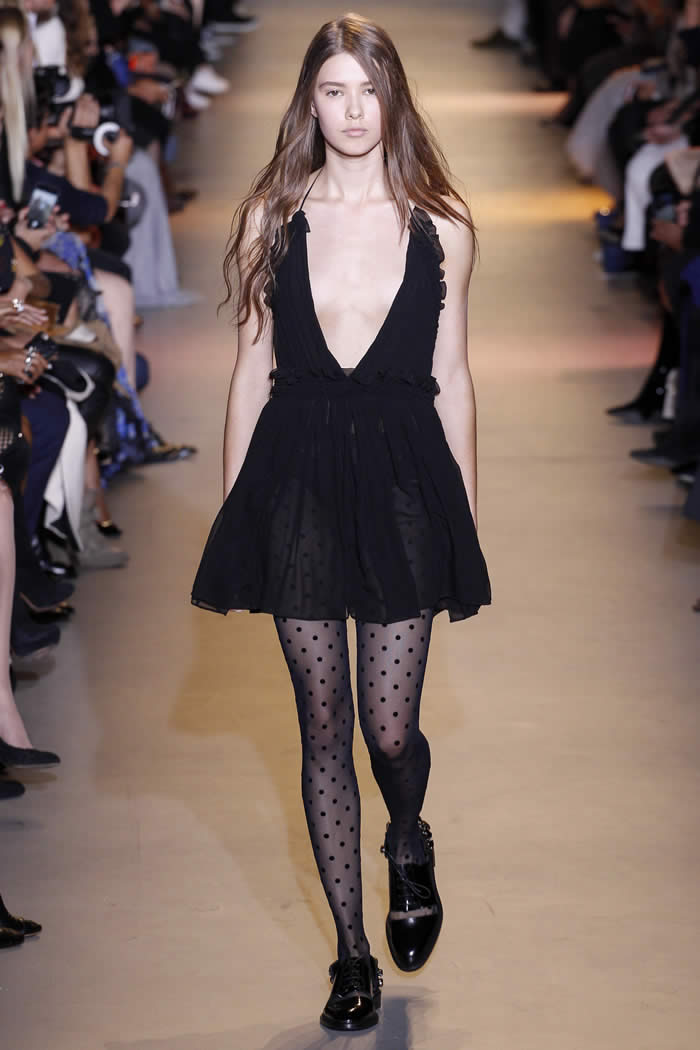 John Galliano Collection for Paris Fashion Week Spring 2016
The John Galliano label's recent transition to a premium contemporary line appears to have been a smart move. Aiming for a younger, street-savvier consumer, Bill Gaytten channeled the energy of London to delightful effect for spring, showing khaki mesh parkas next to cute ruffled skirts, for instance. He also played with transparencies on skinny lace dresses, which he layered over same-fabric bustiers and polka-dot pantyhose.
The lingerie feeling continued on girly tutu numbers - minus the tulle - which kept the looks surprisingly sporty, even though most of this spirited lineup leaned toward party rather than work. Usually a fan of gimmicks-meet-glamour, Gaytten stayed clear of costly embellishments, restraining himself to tasteful bead embroideries and a series of feathered Bobby helmets conceived by Stephen Jones for the show, which furthered the English theme. As The Beatles' "Twist and Shout" played though the loudspeakers, the dynamic show marked a promising new beginning for the beleaguered brand.