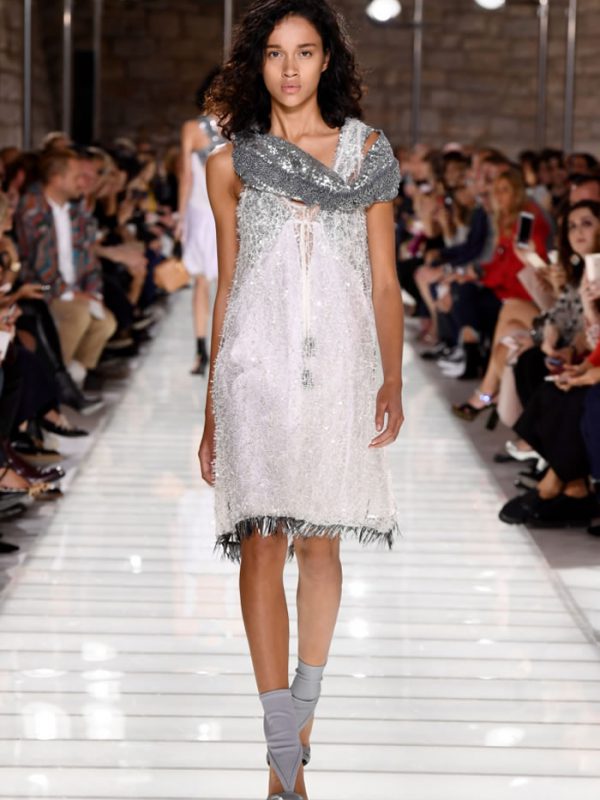 Nicolas Ghesquiere delivered a powerful collection that blended his signature sportswear with 18th century costume references.
A deep strain of history ran through Nicolas Ghesquière's spring collection for Louis Vuitton, and not just because of the show's location: the bowels of the Louvre Museum, in the medieval moat around which the royal palace was built.
At one end of the runway sat the Great Sphinx of Tanis, a reminder of an even more ancient civilization. The creature, which has the body of a lion and the head of a king, was found in 1825 among the ruins of the Temple of Amun in Egypt.
Louis Vuitton has been highlighting its connections with French history, and royalty, as it celebrates the opening this week of its flagship on Place Vendôme, which sprawls across two majestic 18th-century townhouses.