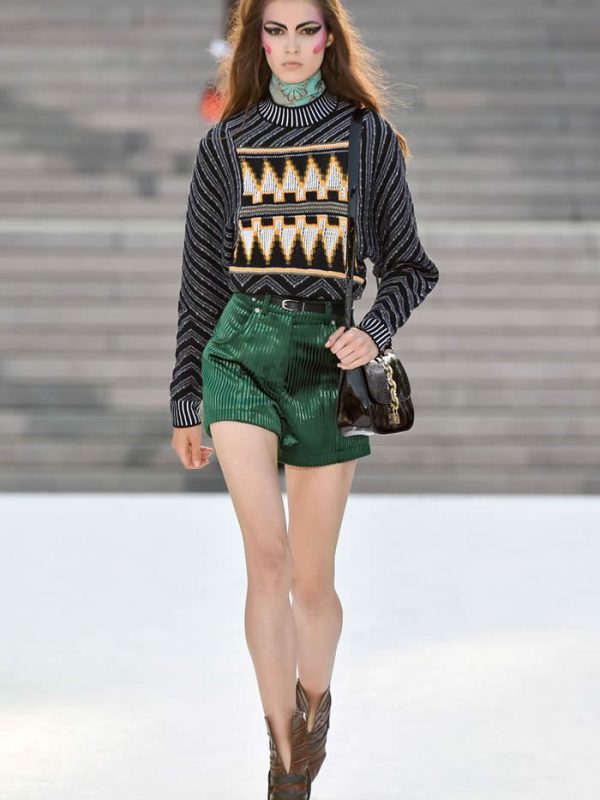 Nicolas Ghesquiere's spectacular display at the Miho Museum paid homage to Japanese tradition and a local fashion hero.
On Sunday night, Louis Vuitton privatized Shinbashi Street in the heart of Kyoto's medieval district to celebrate its cruise 2018 collection. Guests including Michelle Williams, Isabelle Huppert, Laura Harrier and Sophie Turner mingled with gaggles of geishas by lantern light, and top city officials gave speeches to mark the occasion.
This event really pushes the limits, I think. You have taken a public road and turned it into a party this has never been done before," said Keiji Yamada, the governor of Kyoto Prefecture.
In an unprecedented move, Vuitton took over 15 of the street's historic restaurants to host its guests. The evening before, it had booked three of the city's temples, including the prestigious Sennyū ji temple, which Emperor Akihito often visits and which had never before hosted a private event.
With such build-up, there was a risk that artistic director Nicolas Ghesquière's clothes would be overshadowed by the production. He more than rose to the occasion, with a lineup that paid tribute to Japan's rich traditions, while further mining the tough-girl aesthetic he has established since joining the brand in 2013.