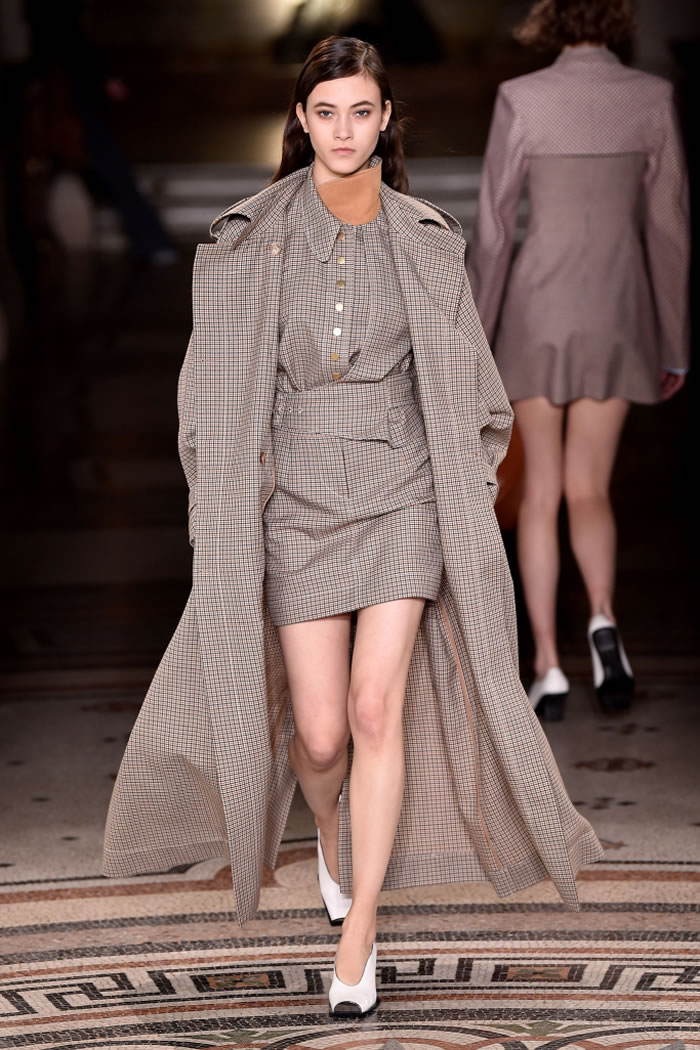 Stella McCartney Fall Collection 2017
In this loaded cultural moment, Stella McCartney came out, sartorial guns a-blazing. She accomplished very distinctly what has proven elusive for some other designers: articulating her social message through the clothes without slogans and without sacrificing an ounce of her signature practical chic.
"Faith and love inspire the collection," McCartney said after the show. "I want to reflect the good in people within my work. My message is clear. I want to bring people together in what I do, and politics, of course, are part of that."
While it's risky business to attempt classification of what feminism looks like via clothes or lack thereof, McCartney made a demonstrative statement on womanpower by drawing from two very different sartorial motifs, along the way imbuing the clothes with a newfound daring.