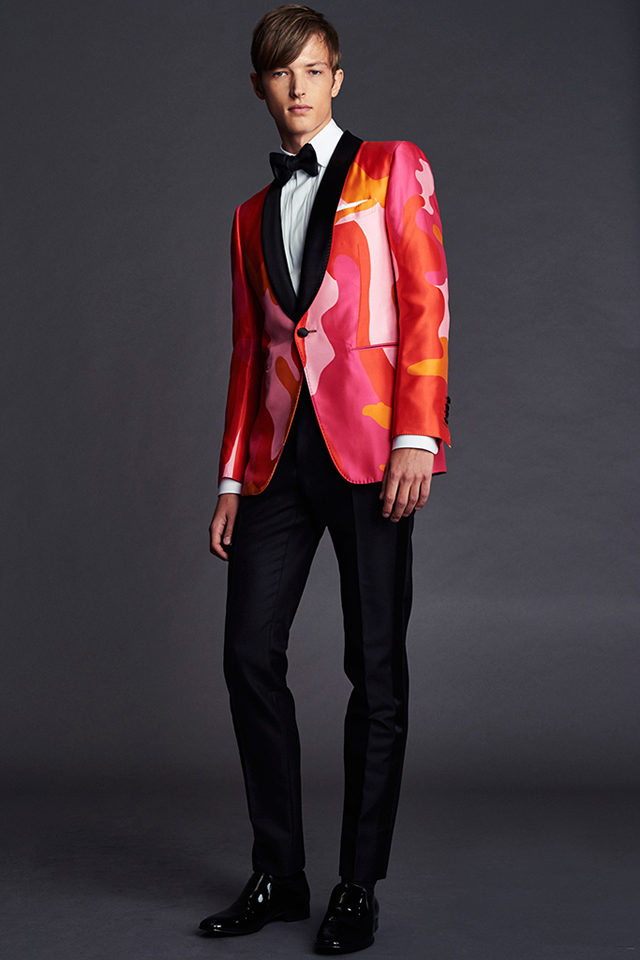 Fashion designer Tom Ford inching towards the runway with his Spring/Summer men's collection
Is Tom Ford creeping towards the runway with his men's gathering? "The pendulum swings," he teased Sunday night subsequent to demonstrating his spring 2016 collection at his Sloane Street boutique, the models racing up the winding staircase and stalking the extravagant cover as visitors stood tasting margaritas and Champagne.
These slick clothes with a whiff of Andy Warhol's Factory days - particularly lustrous mohair three-piece suits, and moiré eveningwear - yearned for the roving spotlight from his Gucci days of yore.
Ford's fashion message was as direct as a bullet: Pinch-waist power suits with all the accouterments - ven tie bars, and a fob and chain for an Apple Watch - for business; taut, rock-star worthy suede or leather jackets and slim jeans for weekend shenanigans, and demonstrative dinner jackets in optical and kaleidoscopic prints for seriously snazzy occasions.
Paloma Faith and Lewis Hamilton were among VIPs who watch Lucky Blue smolder in a sailor-striped turtleneck and skinny black leather Harrington jacket. After the show, Ford worked the crowd and gamely posed for photos with the likes of Hamilton and Natalie Massenet. Asked for a picture with some of the models, who joined the party in their runway togs, Ford demurred: "I don't do photos with boys: Too tall, too beautiful. Same for kids and dogs."