The design team expresses influence from its natural context to curate the contemporary tiny house, a reinterpretation of the traditional A-frame typology.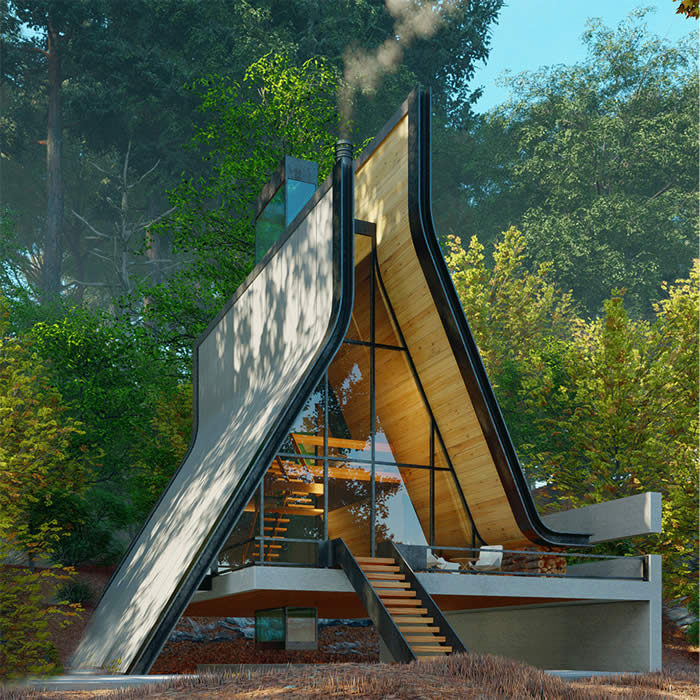 The wooden material palette is expressed with cool-toned interior elements, paired with a facade of full-height glazing to fit the dwelling's curving profile.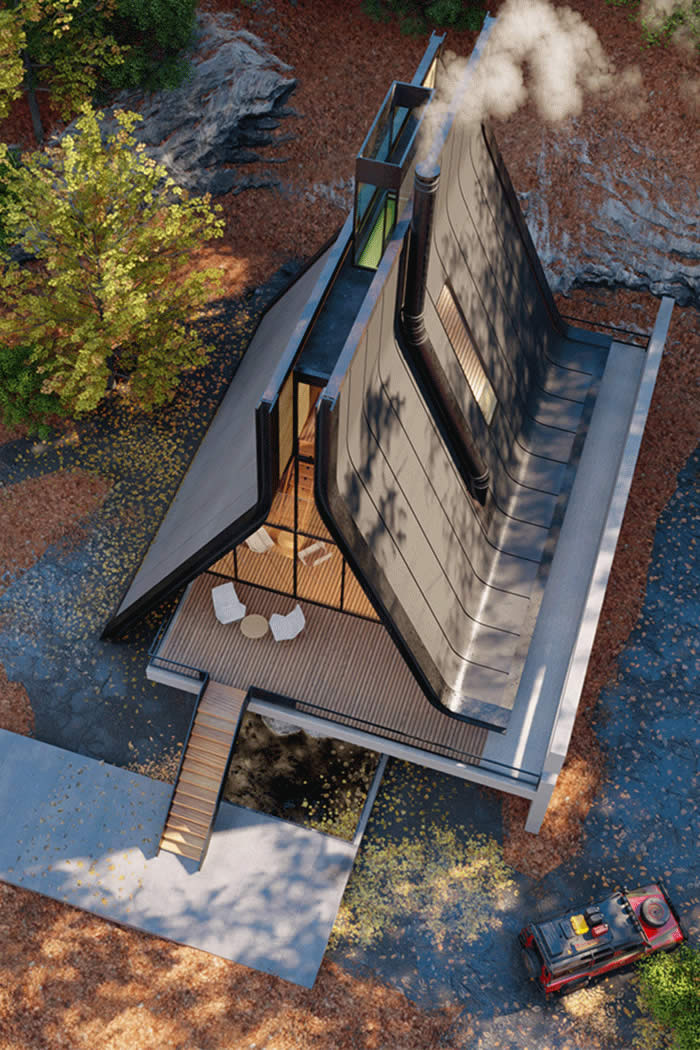 Shomali Design Studio's Kujdane Cabin is expressed with a centralized glass core which runs vertically through the heart of the building.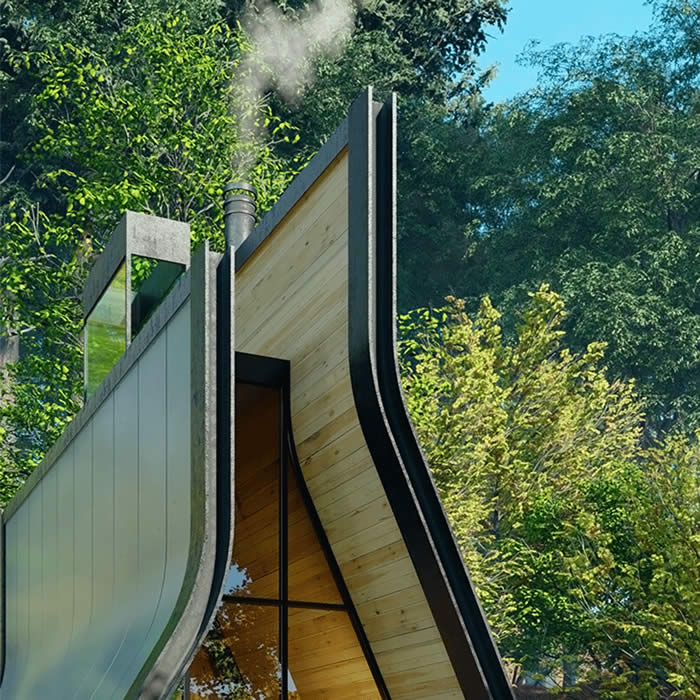 This distinctive element serves to create a vertical connection between the sky and the ground plane, allowing residents to feel the passage of snow and rain through the interior of the house.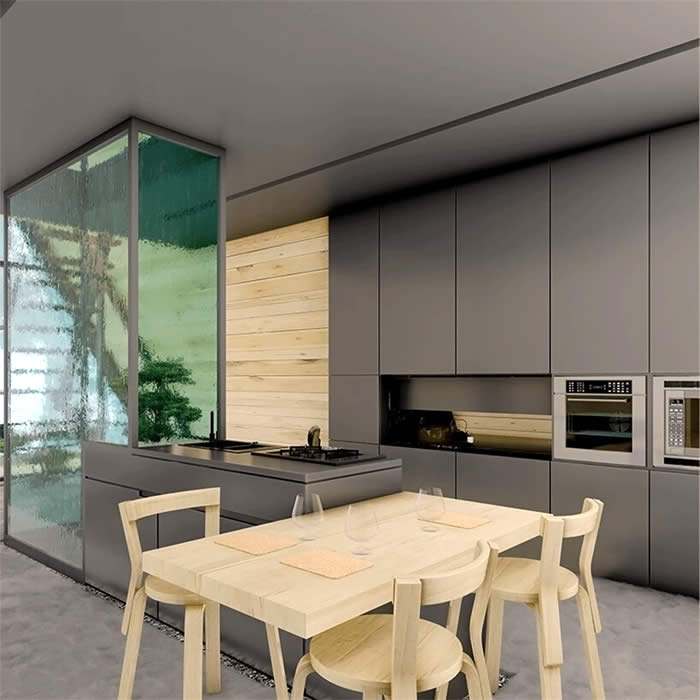 Beneath the elevated house, the rain and snow runoff drains through the vertical core into a small reservoir.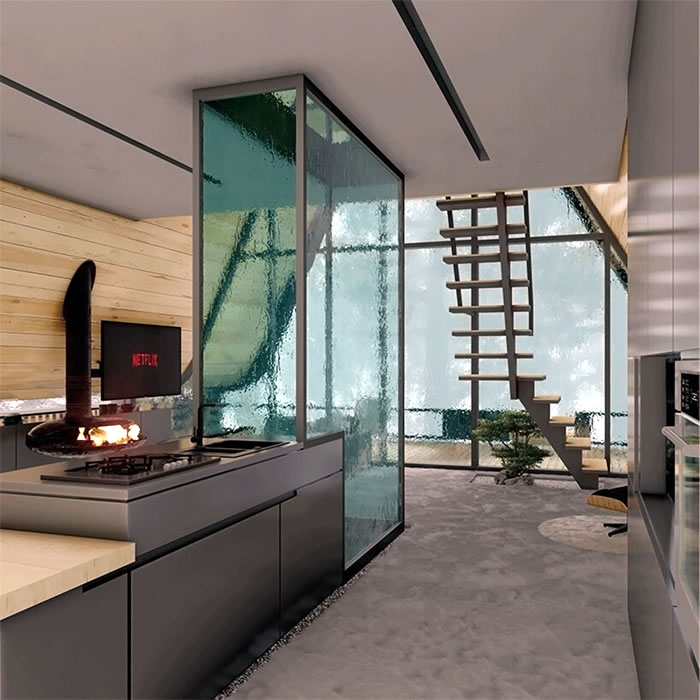 While the feature introduces an exciting visual element to the interior, the pond below offers a natural cooling effect.