There's nothing wrong with a Winter uniform when it's stylish. Relying on the same pieces that you can change up day to day makes getting dressed effortless. Enter the tried-and-true combination loved by fashion girls everywhere: booties and skinny jeans. For seasons, we've embraced the outfit as a staple (you probably have to). To keep it fresh time and time again, we're looking to the street style stars for some timely inspiration and a few twists on the look we love. Some are straight-up classic, others offer just a new way to pair up your skinnies with the right ankle boots.
Read on for 12 outfits that prove this combination is a go-to for good reason.
1. With a high vamp boot and cropped jeans to show off your ankles.
2. With a pointed toe to dress up white jeans.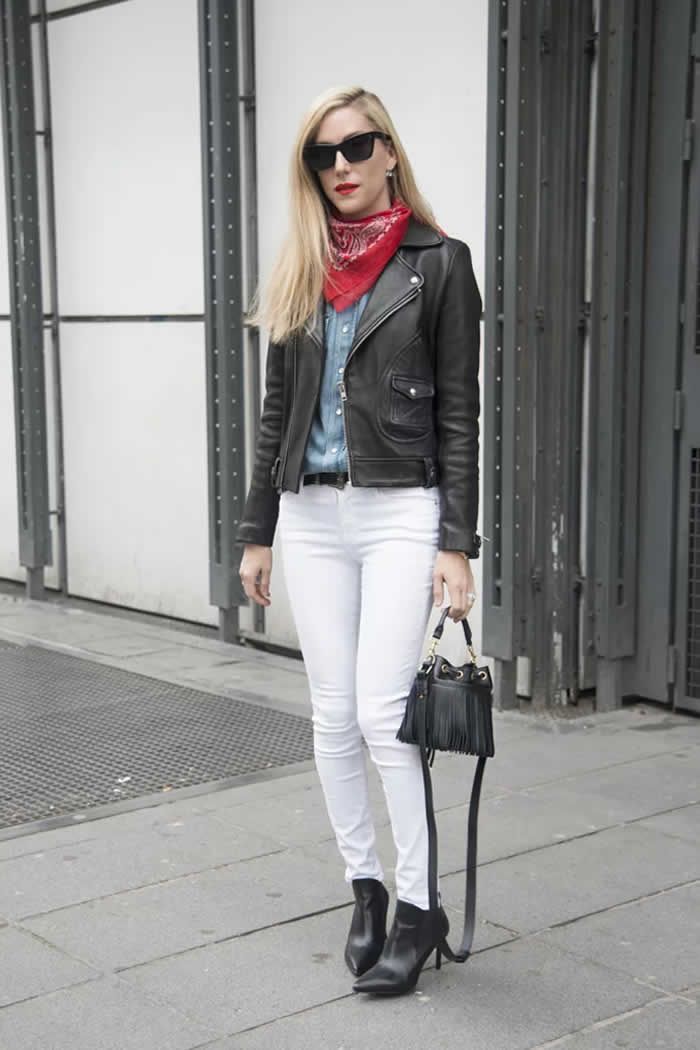 3. With fringe to lend personality to an all-black outfit.
4. In a neutral tone that goes with your everyday jeans.
5. With a higher-rise boot to match a cropped cut.
6. In a bold finish to dress up your regular blues.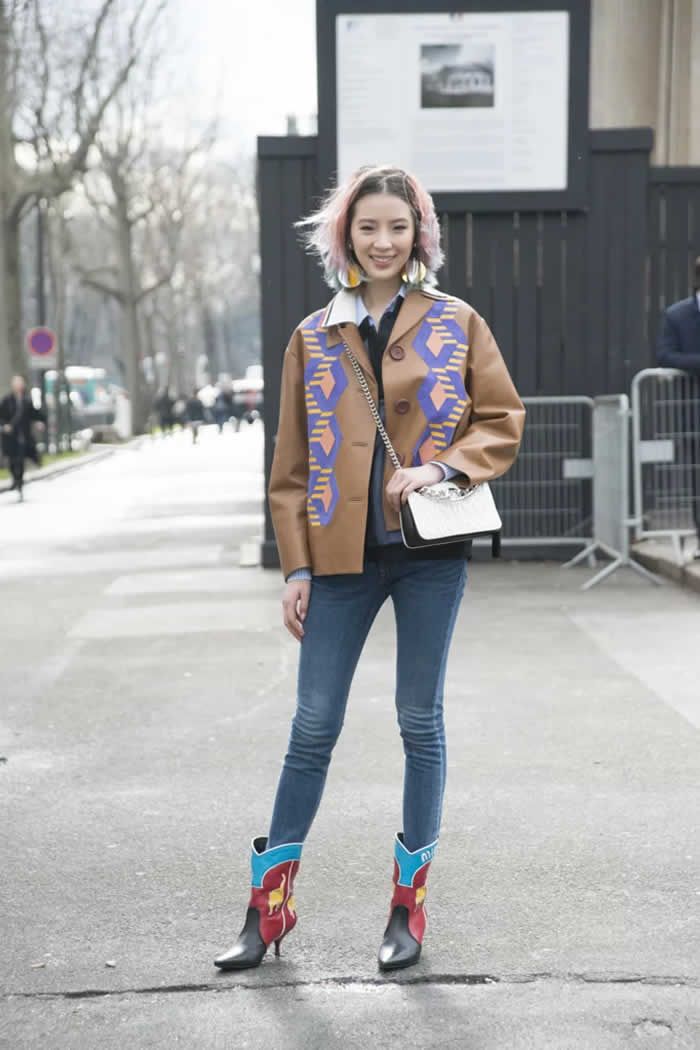 7. In a cranberry color, because they look so good with black jeans.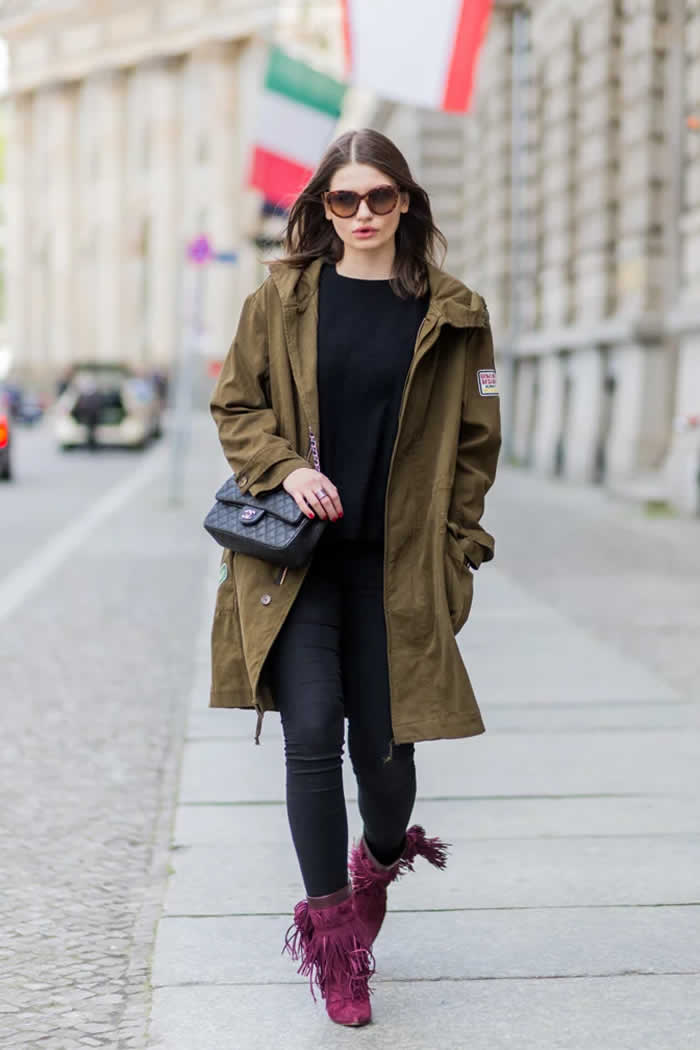 8. With your distressed black skinnies tucked right into your staple black boots.
9. With a black pair to match your all-black everything.
10. Rolled up to show off your booties.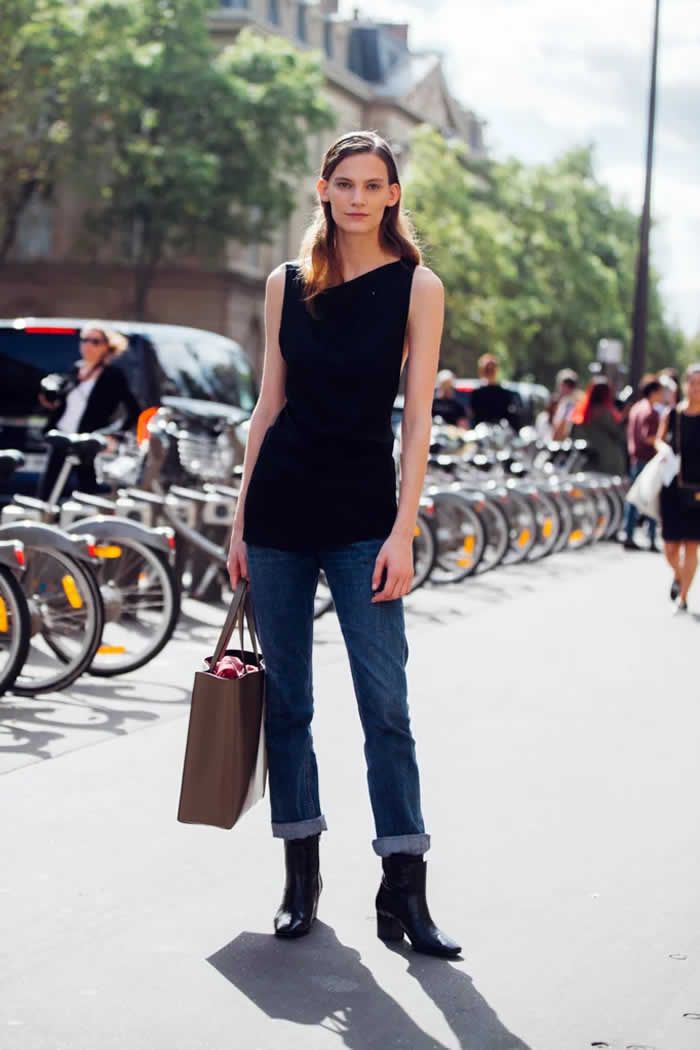 11. In a high-impact color to fire up your worn-in jeans.
12. In a flat, walkable silhouette that looks perfect with your weekend uniform.
Via: popsugar