Supersized sweaters are all the rage these days, and if you're planning on rocking them then you better start now. After all, the cold winter weather is almost over and you might not have the chance to wear gargantuan pieces of knitted fabric again until next fall or winter. In case you're looking for tips on how to pull off the trend, here are a few ones on how to wear supersized sweaters.
1. With heavy knit details
Nothing says casual and comfy on a cold winter night more than a chunky knitted sweater. Or, make that a supersized chunky knitted sweater. If you're going for the laidback vibe, pick something with heavy knitting details on it. Cable knit is always a pretty choice though simple patterns are great, too.
2. With skinny jeans
One good way to balance out the bulk that a supersized sweater lends your figure is to wear it with something skin tight like a pair of ultra skinny jeans. This will keep you from looking like a huge, bulky mess.
3. In a neutral color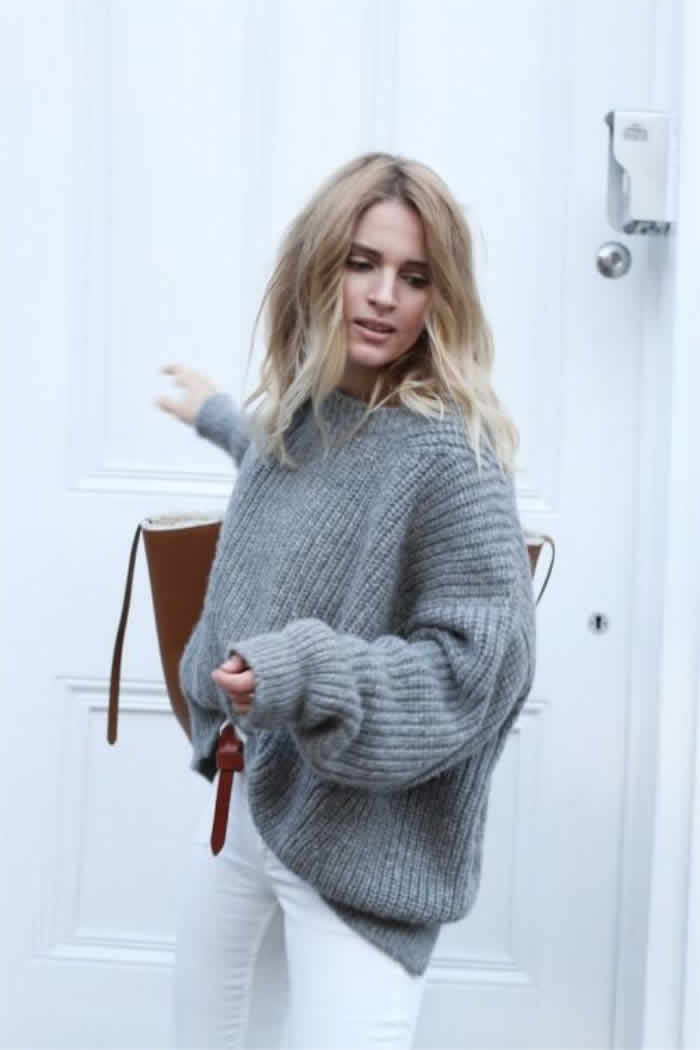 Wearing something that's supersized is already a statement in and of itself, so if that's enough boldness for you then pick a supersized sweater in a nice, neutral color. This will ensure you that you won't have a lot more going on in your outfit that you can handle.
4. With a dress or skirt underneath
You know how fashion editors always look so chic with their oversized sweaters layered with dresses underneath? Well, now, you too can pull off that look. All you need is a supersized sweater that's also super long, a rather slinky dress (preferably with cool hem details) and the attitude to project those fashion editor "just got back from a shoot" vibes.
5. Like a dress
Make the best of your supersized sweater by getting a sexy yet relaxed look from it. The best of both worlds, you know? So, how do you do it, you ask? It's simple. Just turn your supersized sweater into a dress by wearing nothing else with it and pairing it with sexy shoes like thigh high boots or statement pumps.
6. With one shoulder off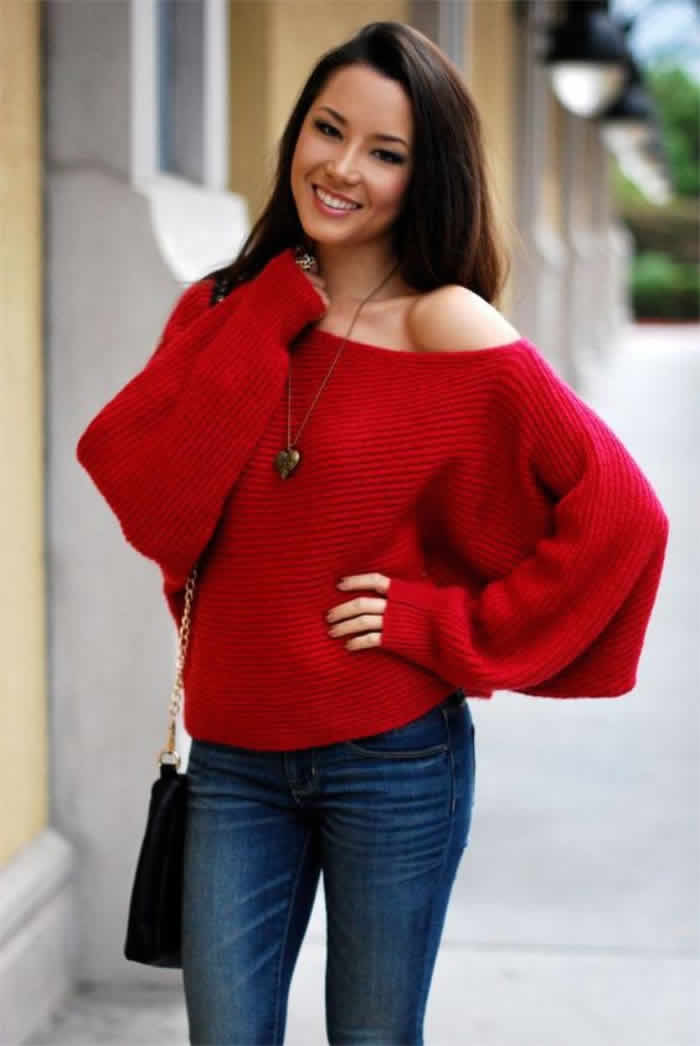 The great thing about wearing supersized sweaters is that you can pull off virtually any look with it, including one that includes a subtle tease. If you've got a supersized sweater that's got a rather wide neckline, why not show some skin and let one shoulder slip?