The holiday shopping season is fast approaching and Apple has begun lining up its new devices, including its latest entry-level iPad and iPad Air, which the tech giant revealed at a launch event Tuesday.
The new iPad Air gets a bigger screen, at 10.9 inches from 10.5. That bump-up in display size was made possible by removing the home button on the front of the device. Now, Touch ID to unlock the screen will be available on the top button instead.
The device will switch over to a USB-C connection from Apple's own Lightning port, a move Apple has already made with its iPad Pro and laptop line. The processor will be upgraded to the new A14 Bionic chip, from the A12 Bionic, which was introduced in 2018.
Apple pitched the new processor as powerful enough to handle tasks like editing 4K video and playing graphics-intensive games.
The Air will come in five colors: silver, space gray, rose gold, green and sky blue. (The older model came in silver, space gray and gold only.) It'll be available starting at $599 (£579, AU$899) and goes on sale next month.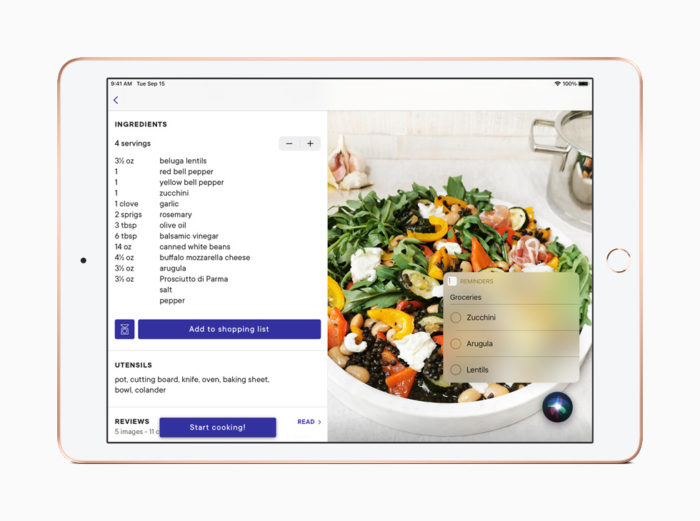 The new, eighth-generation entry-level iPad — Apple's most popular tablet — starts at $329 (£329, AU$499) and is $299 for education customers. The 10.2-inch device, which offers the same display size and hardware design as before, will be available starting Friday. It gets the A12 Bionic chip, a boost from the 4-year-old A10 Fusion in the prior model.
The two updated tablets were introduced after Apple already refreshed its top-tier iPad Pro in March. Also, in recognizing the 10th anniversary of the iPad's launch, Apple revealed it's already sold over 500 million of the devices.