That unit did match some leaked renders, but was arguably still a bit suspicious. A newly leaked clip now claims to showcase the main chassis for the iPhone 12 Pro and arguably looks more trustworthy, based on what we know about the upcoming phone.
Here it is! Official iPhone 12 Pro chassis leak. Confirms mostly same camera with new LiDAR placement, flat sides, magnet cutouts & smart connector-like 5G antenna? This seems to confirm the 6.1 Pro model will get LiDAR too. October can't come soon enough. pic.twitter.com/YifSX7SWxh

— EverythingApplePro (@EveryApplePro) September 11, 2020
As per the video, as well as a few other rumors, Apple might, indeed be going for a more-"classic" industrial look for this generation. The overall body shape showcased harkens back to some iconic design, like that of the iPhone 4 or iPhone 5. At least in our mind. Other than the change in curves and overall silhouette, the standard metal frame and glass sandwich construction is unsurprisingly still present.
The main triple-camera setup seems pretty-much identical to what we currently have on the iPhone 11 Pro and Pro Max, with the notable exception of an additional sensor hole, said to house the new LiDAR module. The latter has been amply featured in leaks and finally seeing some physical indications of its existence in leaks can be considered a good sign for credibility here.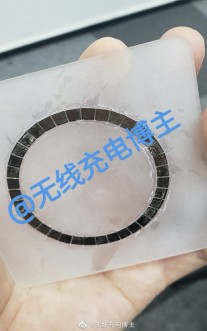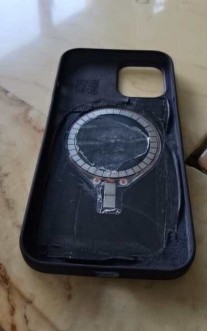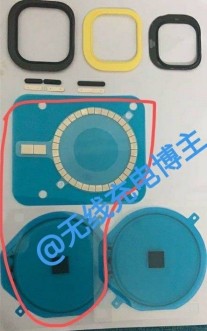 Another thing the alleged iPhone 12 Pro part from the video seems to get right is the particular cut-out for both the wireless charging coil and the new, intriguing magnet positioning system, for charging alignment. Both, also appearing prominently in earlier leaks.
Unfortunately, we are not looking at anywhere close to a whole, assembled phone here. It is crucially missing its display. Which leaves the important questions of the allegedly smaller display notch, as well as 120Hz refresh rate, at least for the top-end model still unanswered.
With no internals present, we can't gather any additional information on 5G connectivity either. Currently, industry sources suggest that all iPhone 12 models will have Sub-6 5G support, but only the 12 Pro Max will have enough room to fit the extra antennas that are needed to handle the high-frequency signal (26-28 GHz).