The former vice president's long-presumed nomination on Tuesday came by a unique roll call that featured a "virtual trip around America," as described by Democratic National Committee Secretary Jason Rae – with video clips showing delegates from every state, U.S. territory and Washington, D.C.
The convention, originally scheduled to occur in Milwaukee, is being held virtually due to the ongoing coronavirus pandemic. Video messages came from the Edmund Pettus Bridge in Selma, Alabama, "Black Lives Matter Plaza" in Washington, D.C., and a beach in American Samoa among other places across the country.
Sen. Chris Coons, who represents Biden's home state of Delaware, said the former vice president has the "heart and compassion for this moment," noting his resume of addressing gun violence, climate change and the recovery from the Great Recession.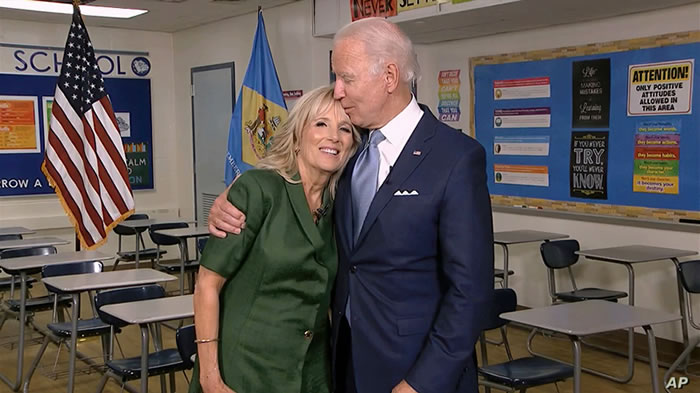 Others who spoke in support of Biden included politicians such as former 2020 candidate and South Bend, Indiana, Mayor Pete Buttigieg and Washington, D.C., Mayor Muriel Bowser. Jacquelyn Brittany, a security guard at The New York Times who shared a viral moment with Biden on an elevator during the campaign also spoke in support of him on Tuesday night.
Sen. Bernie Sanders of Vermont, Biden's former opponent in the Democratic primary who has since pledged his support for the former vice president, received votes from across the country as well on Tuesday. Rep. Alexandria Ocasio-Cortez of New York briefly spoke in support of Sanders.