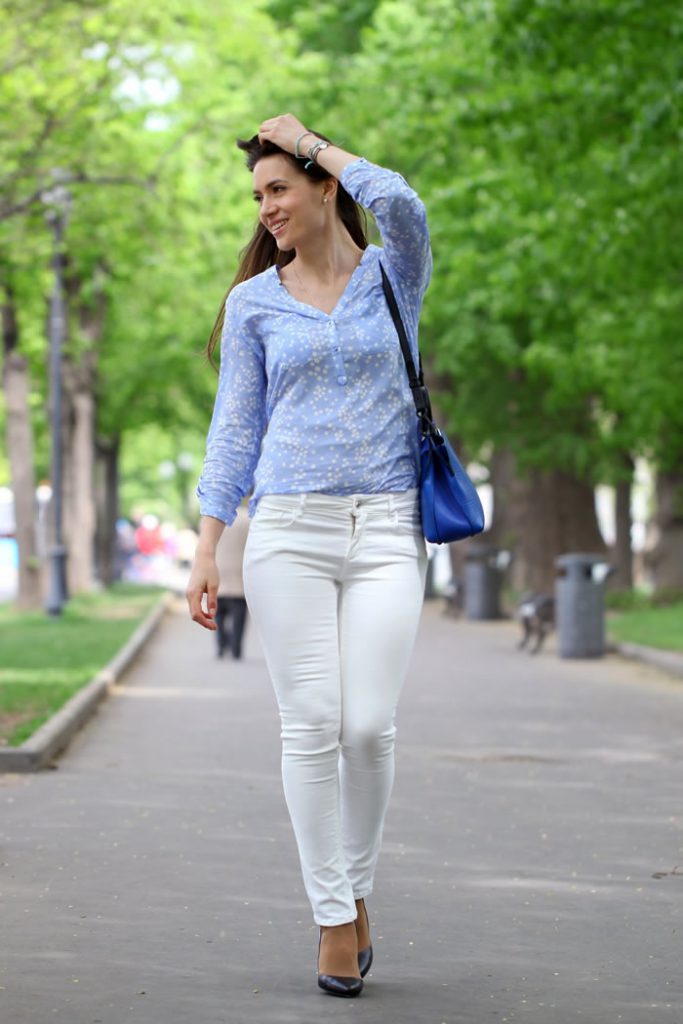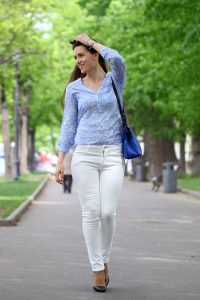 What's the harm in wearing an all-white outfit during the Fall? Absolutely nothing. In fact, the light shade helps make the longer work days feel brighter, and it's a smart way to transition your Summer pieces over — that way you don't have to stow everything away just because the temperature's dropping.
That "no white after Labor Day" rule has long been cast aside, and that's only confirmed by the lovely, long-sleeved maxis and billowy-sleeved tops our favorite retailers are offering in ivory and cream. Ahead, we have a few easy tricks for tackling the monochrome look once the heat subsides. So trade in your sandals for pumps or sneakers and layer up on those breathable fabrics. You're going to feel fabulous.
Ground your flouncy dress or romper with statement sneakers that have chunky soles.
Keep your high-necked maxi dress in rotation and accent it with black accessories, including closed-toed booties.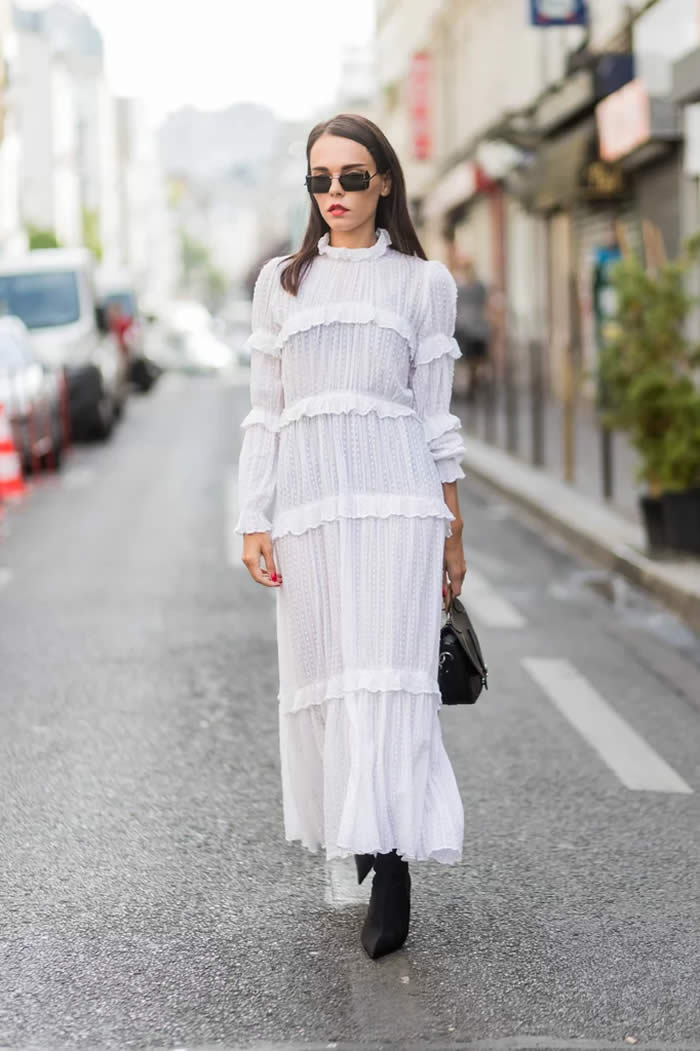 Top off your breezy piece with a denim jacket and a Fall-friendly suede bag.
Pair your sheer tops with thick, high-waisted trousers and patent pumps for occasion dressing.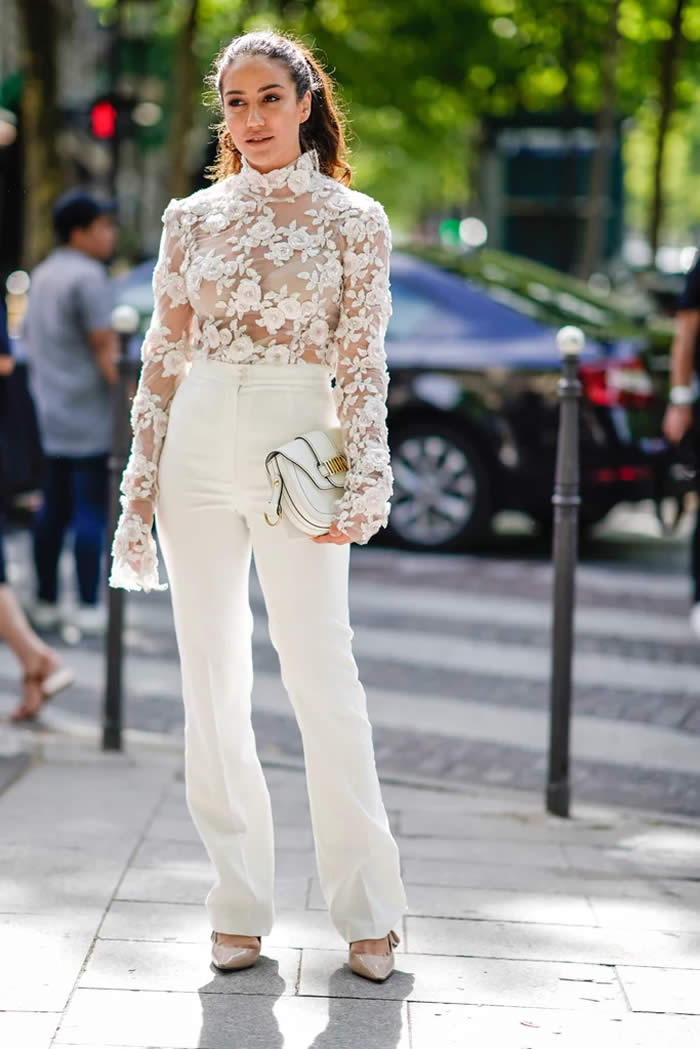 Take a tip from Olivia Palermo and throw a sophisticated blazer over your minidress and slip into smart loafers.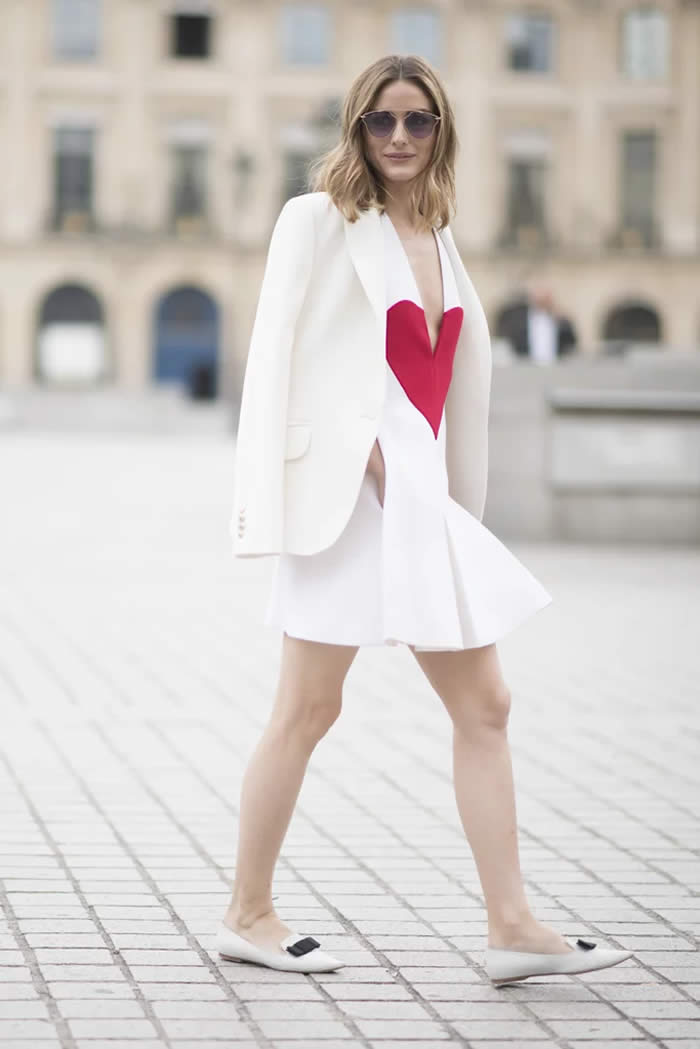 Look for structured, oversize pieces that are well-made, like dusters and palazzo pants. These separates can be worn well into the colder months.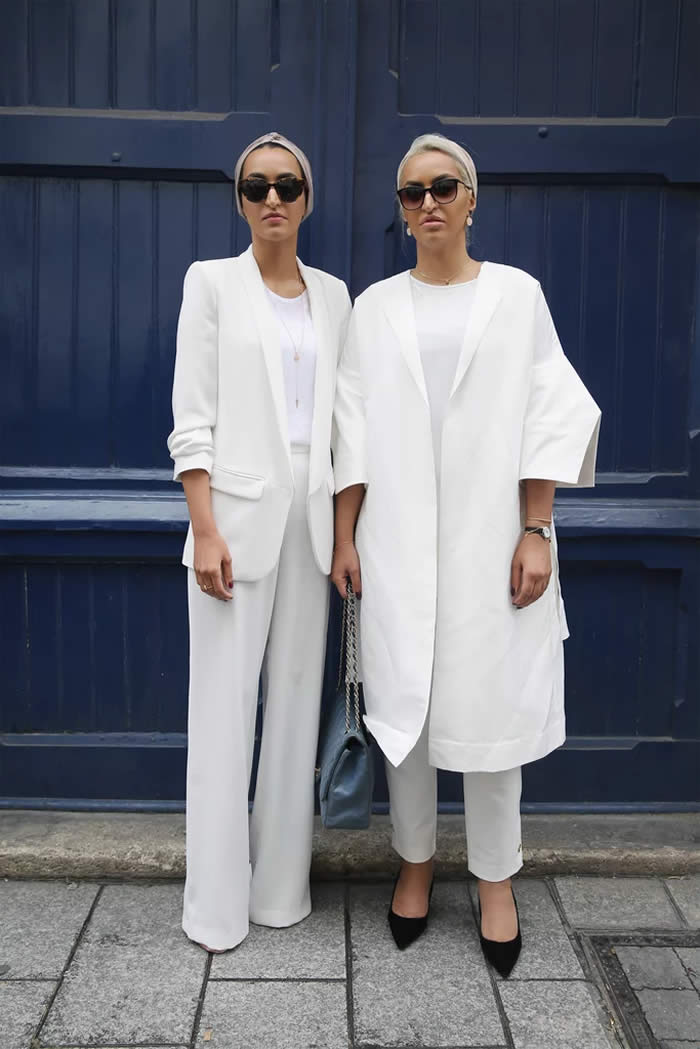 Invest in tall, knee-high boots to pair with your shorter dresses so you reveal less skin.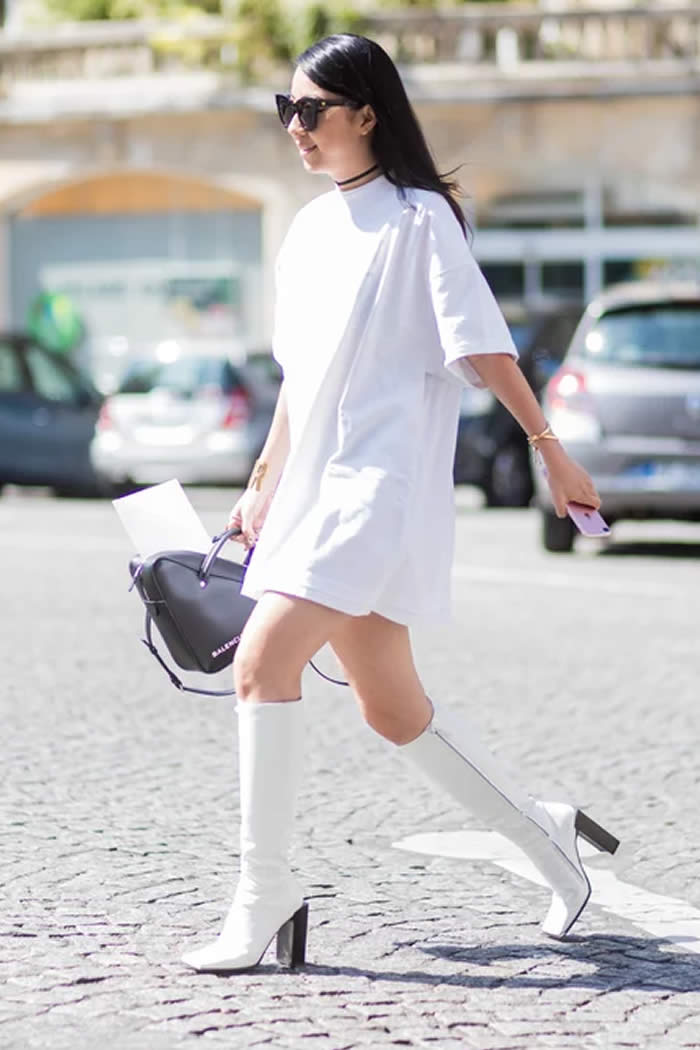 Add structure to a button-down dress with a square leather bag in a dark shade.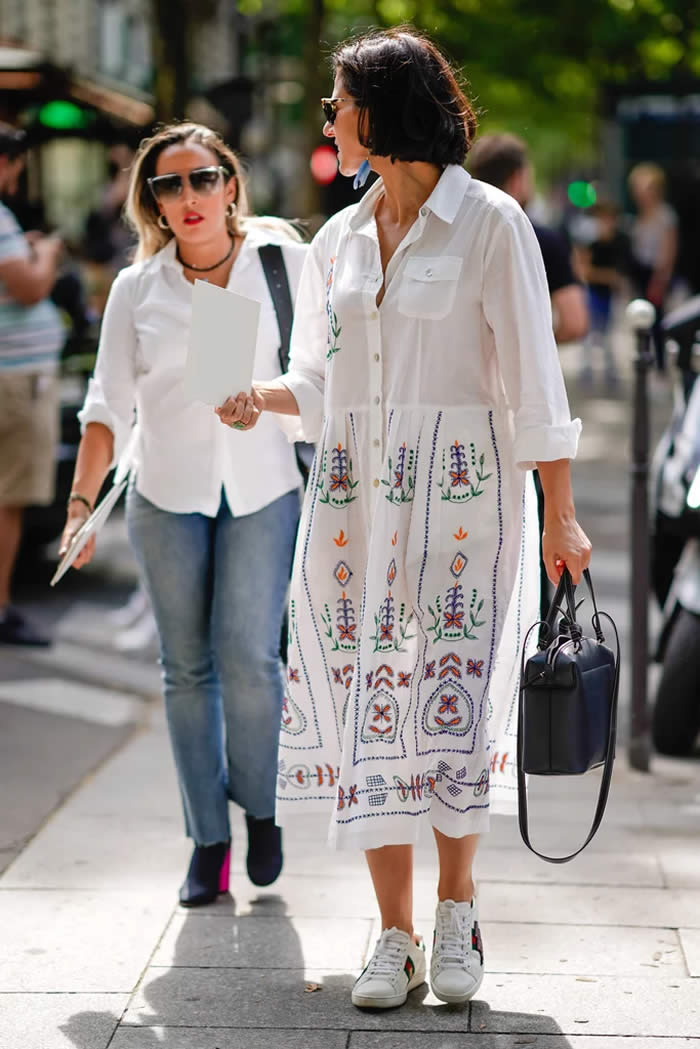 Work your thicker fabrics together, completing the outfit with a pair of power pumps.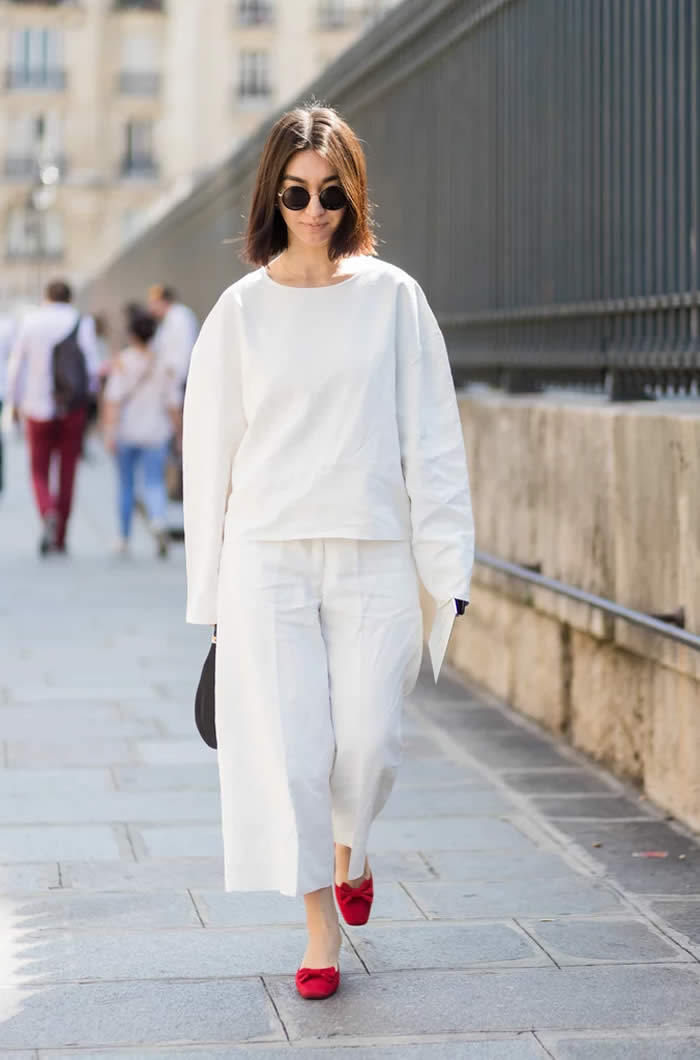 Layer a turtleneck underneath your lacy sheaths and add tights on cooler days.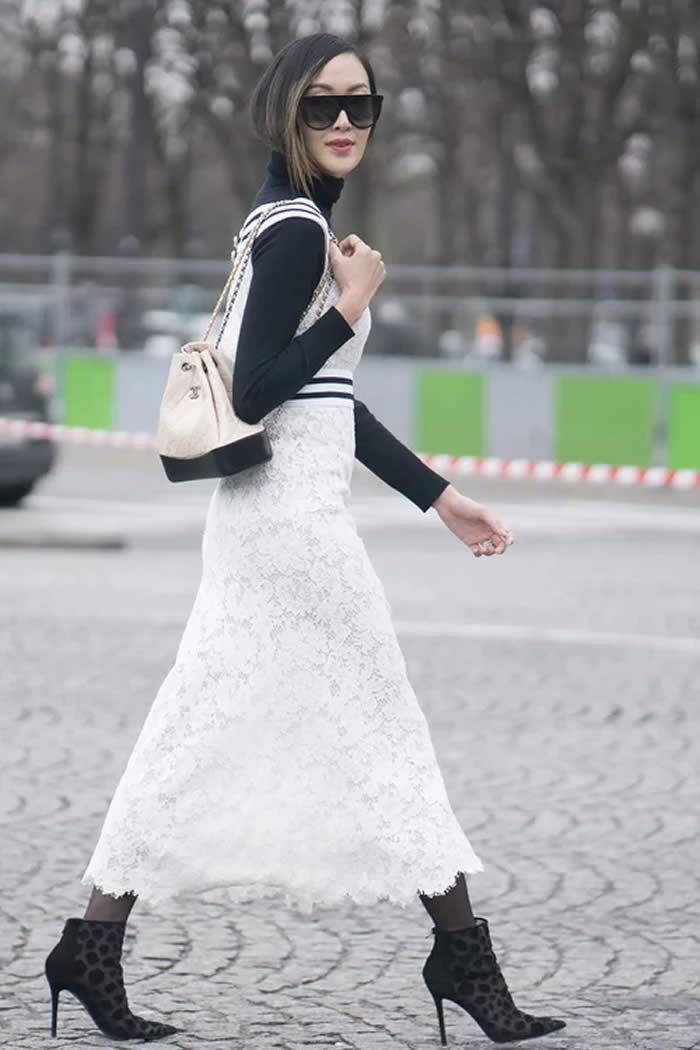 Trade in your sandals and make the transition to Fall in a pair of Mary-Jane-style platform sneakers.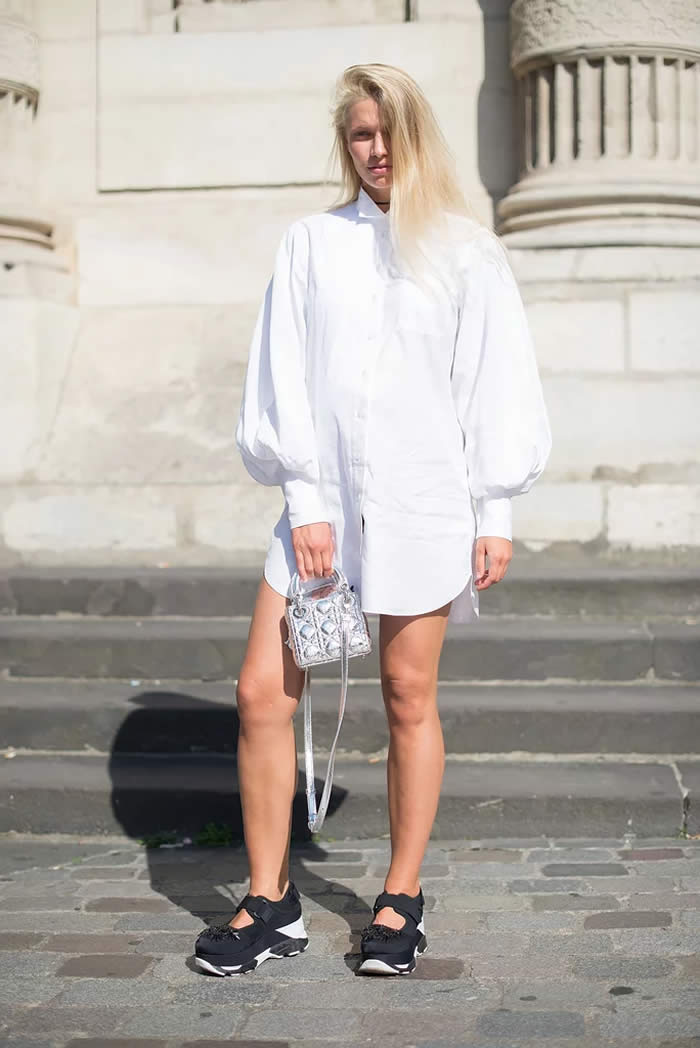 Create a look with varying tones, like off-white and ivory, and keep your blazer buttoned for a more polished effect.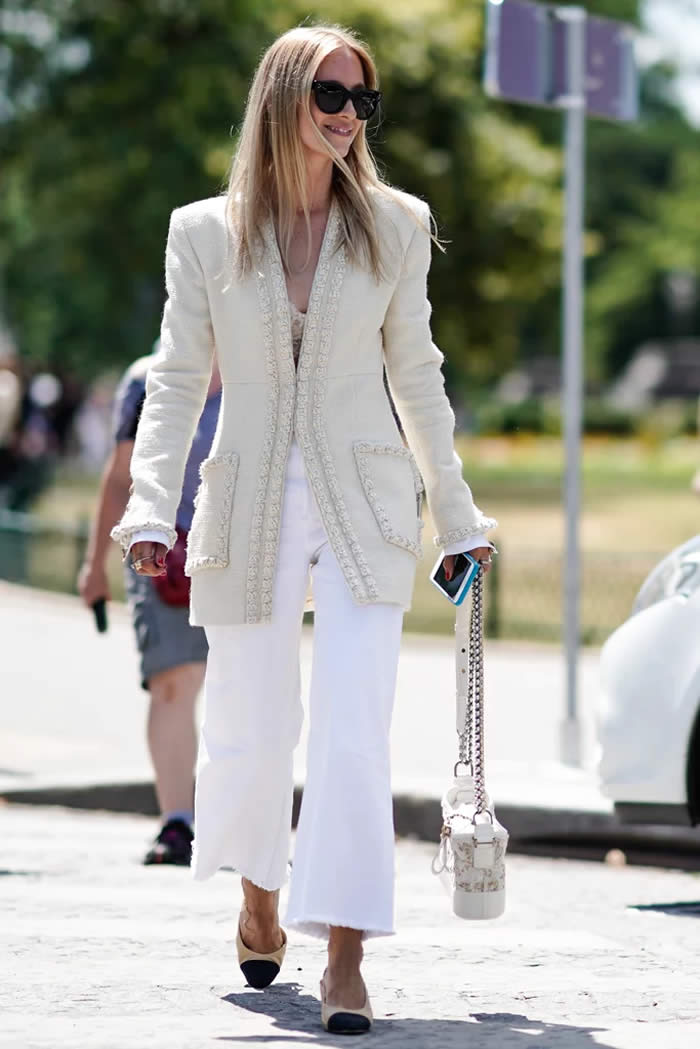 Layer your swingy trench over a long-sleeved top and add stilettos and dark sunglasses when you need to make a statement.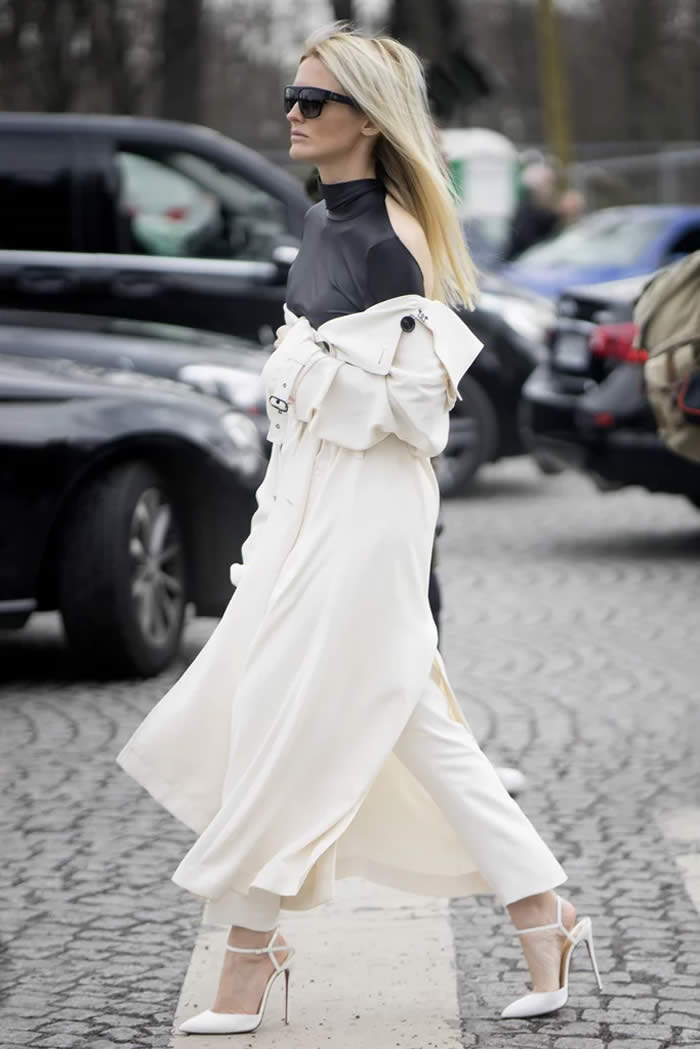 Work one of your white pieces with a contrast trim that appears ladylike when paired with a matching bag.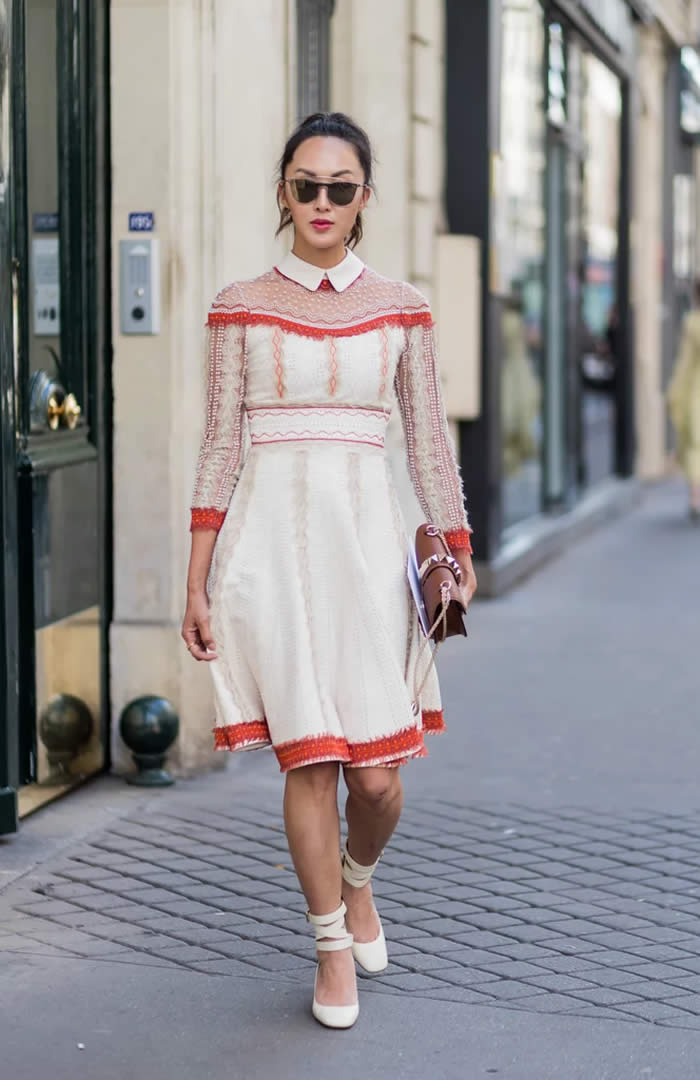 A sleeveless vest and trousers have that back-to-school, all-business vibe about them.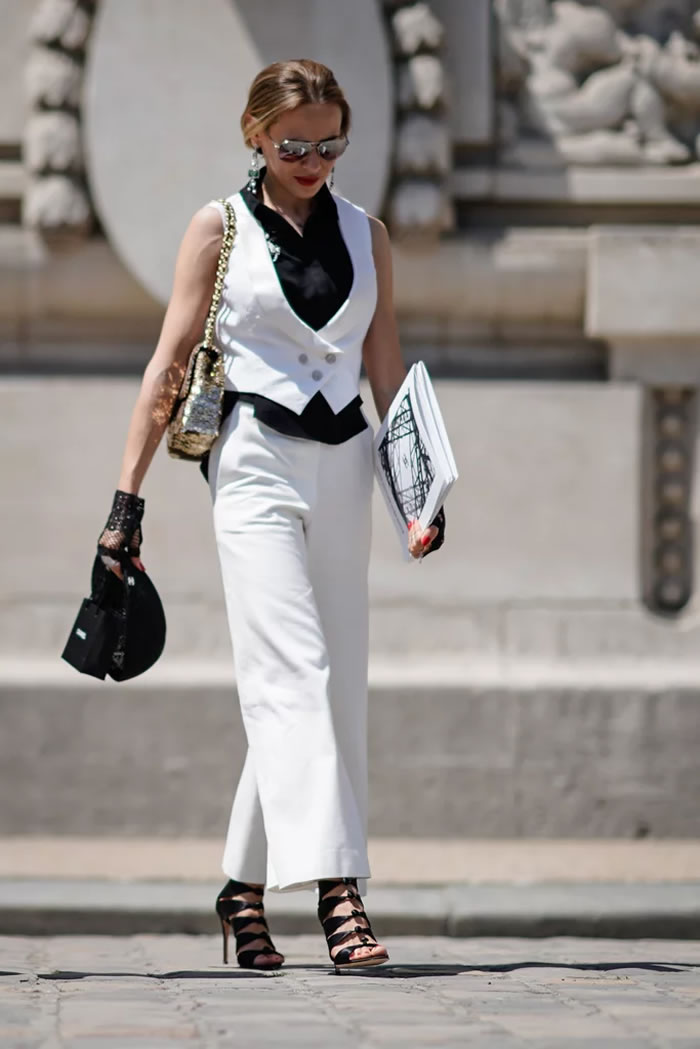 Slip into mules or smoking slippers and dazzle up a long-sleeved dress with glamorous jewelry to achieve a look that feels finished.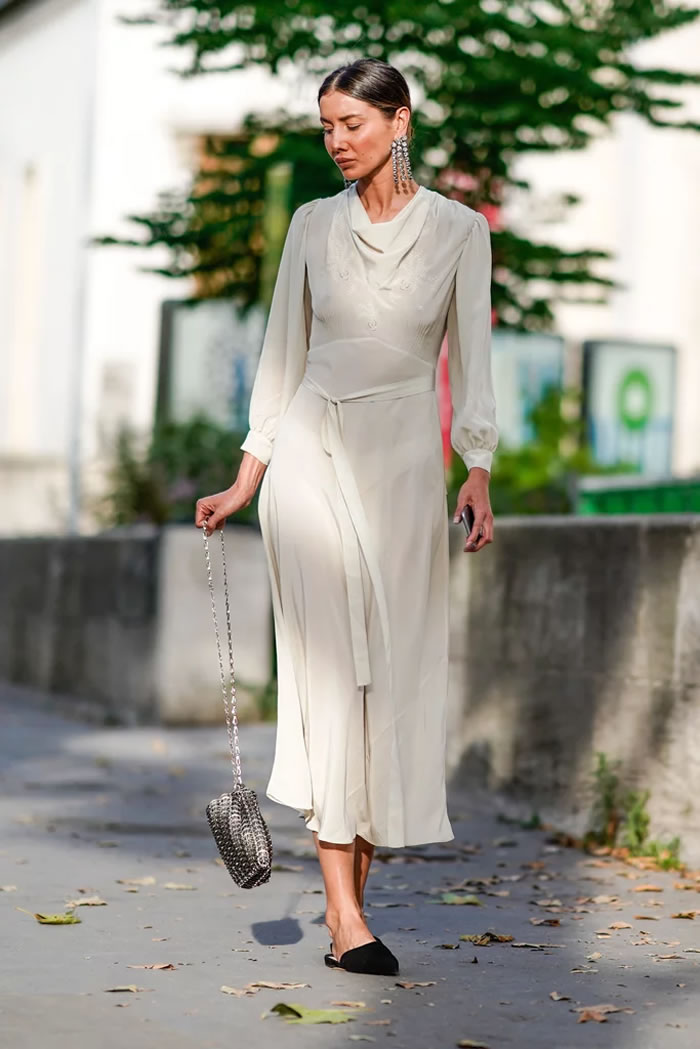 Gold statement earrings and cherry red accessories say "girl on the go." Break out these bold colors and work them with your easiest shirt dress.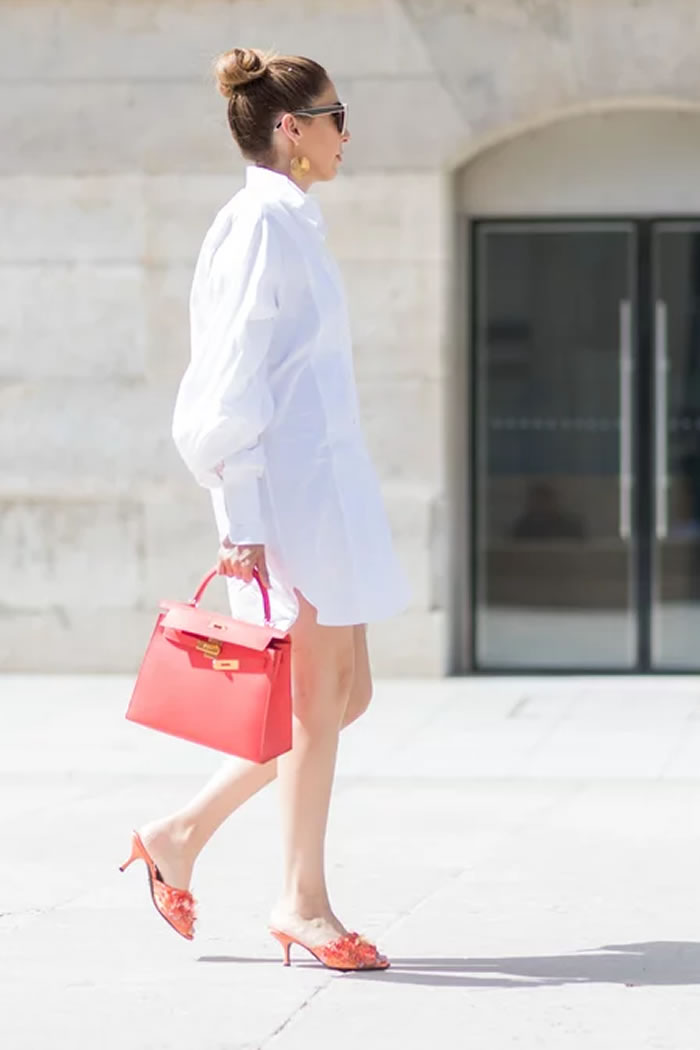 Layer a shirt underneath a pinstriped jumpsuit instead of wearing it alone with just your lingerie. Funky accessories add structure and flair.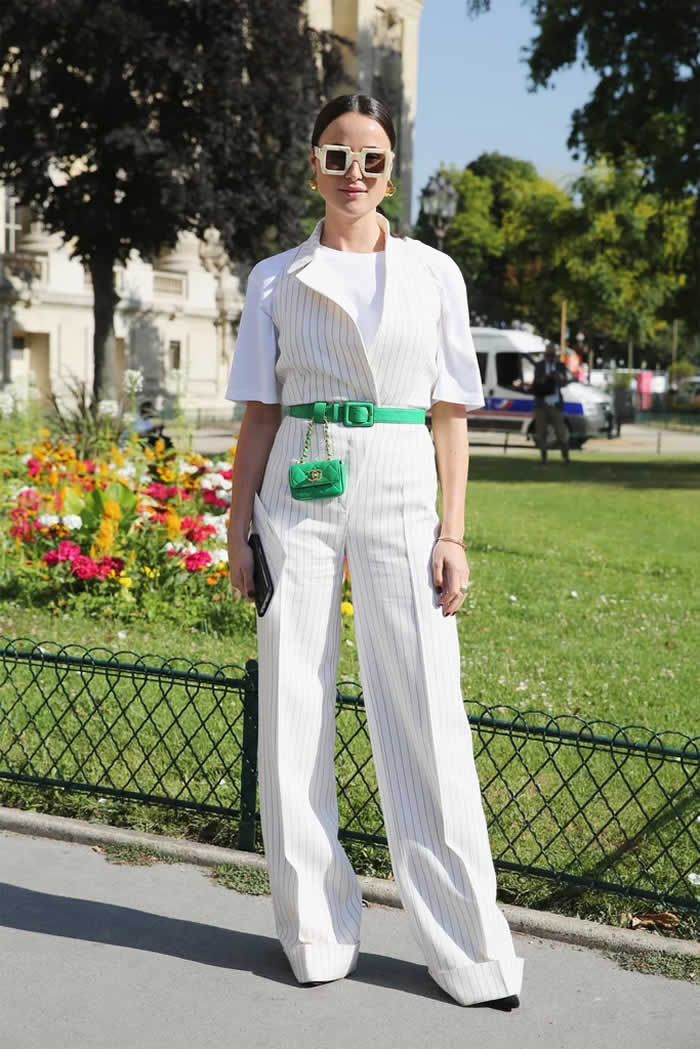 Olivia Palermo smartly grounded her lacy, frilly number with black leather loafers.
Throw a blanket poncho over your lightweight pleated layers that flow to the ground.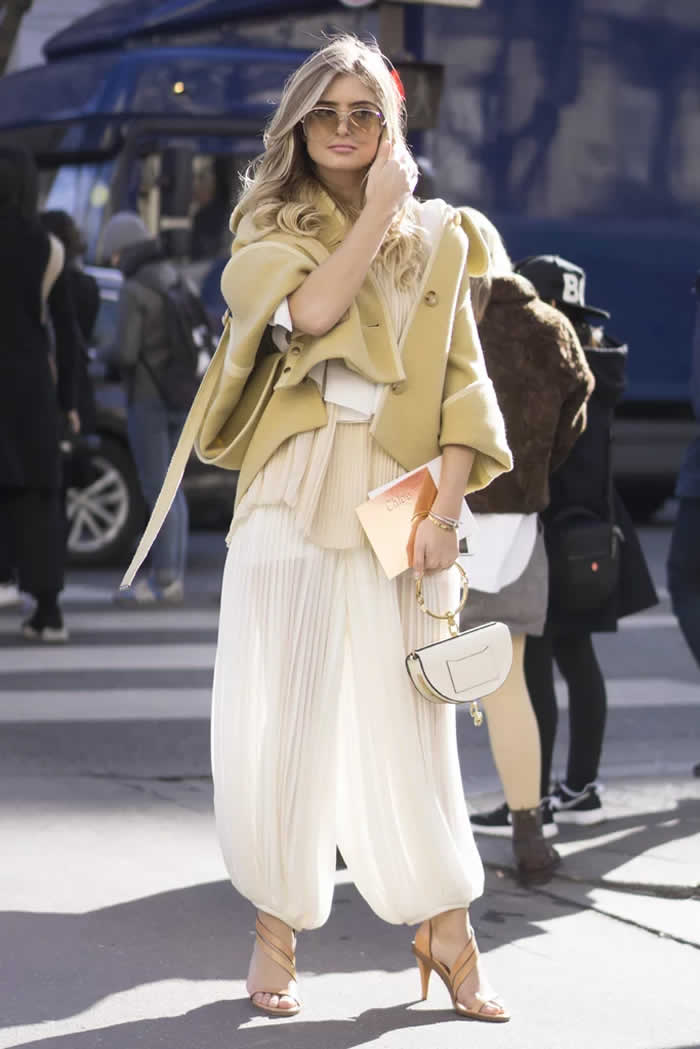 Via: 
popsugar