Peasant tops dated back after the Soviet collapse in Romania. It was originally a gossamer-thin garment with intricate embroideries around the sleeves and neckline originally worn by aristocrats and was later adopted by the peasants, hence its well-established name.
Around the '90s it has been seen typically worn by hippies. At the dawn of the 21st century, it became a sartorial stereotyped clothing for mothers. But with fashion front-liners such as Alexa Chung, this hippie apparel has slowly paved its way to the younger population and the non-hippies. And with the garment's breezy and loose material, summer can only be the perfect season to add peasant blouse to your street style wardrobe–maybe even on any other wardrobe.
Jeans
The easiest thing to pair with peasant blouse is jeans. Denim is a failsafe place to start but if you want to get a little more contemporary and something wearable for the office, then a pair of tailored pants will do great. For a peasant blouse with ruffled hem, you'd want to insert it and layer over a blazer for work. Of course, you can also go all-out bohemian with a pair of boho-printed pants. Just remember to keep your accessories on earthy tones.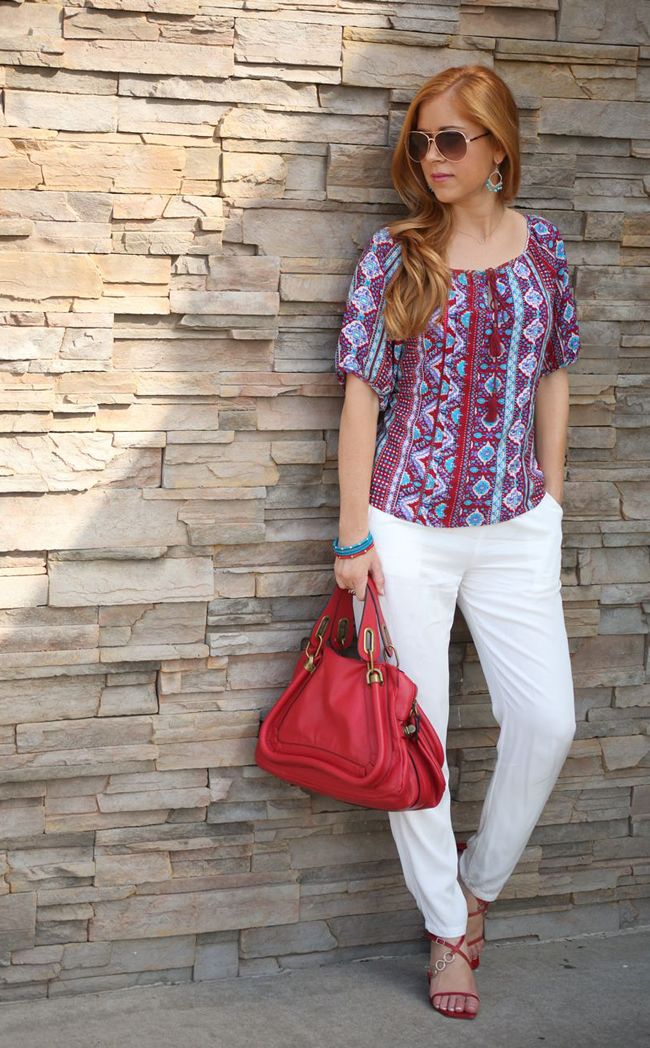 Shorts
Peasant blouse and shorts is a perfect summer casual attire. Besides, The breezy material is made for the season. And nothing beats summer shopping with a little getting-into the season. If you want to keep away from the instant hippie feel of the blouse, you'd want to accessorize with modern, sleek jewelries and structured bags.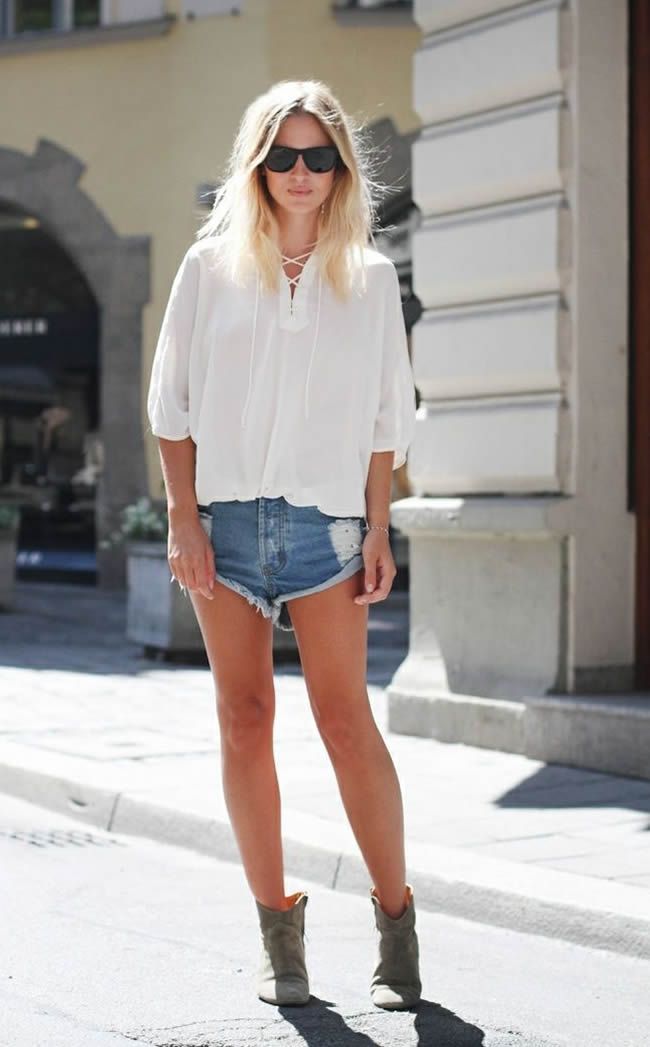 Skirt
Like shorts, skirts are an ideal casual wear to go with peasant blouse. But with a skirt in a more contemporary print, you can achieve a wonderful balance between 90s hippie casual and modern chic making it totally wearable at work. Of course, for a more feminine look, you can match the blouse with a black maxi skirt.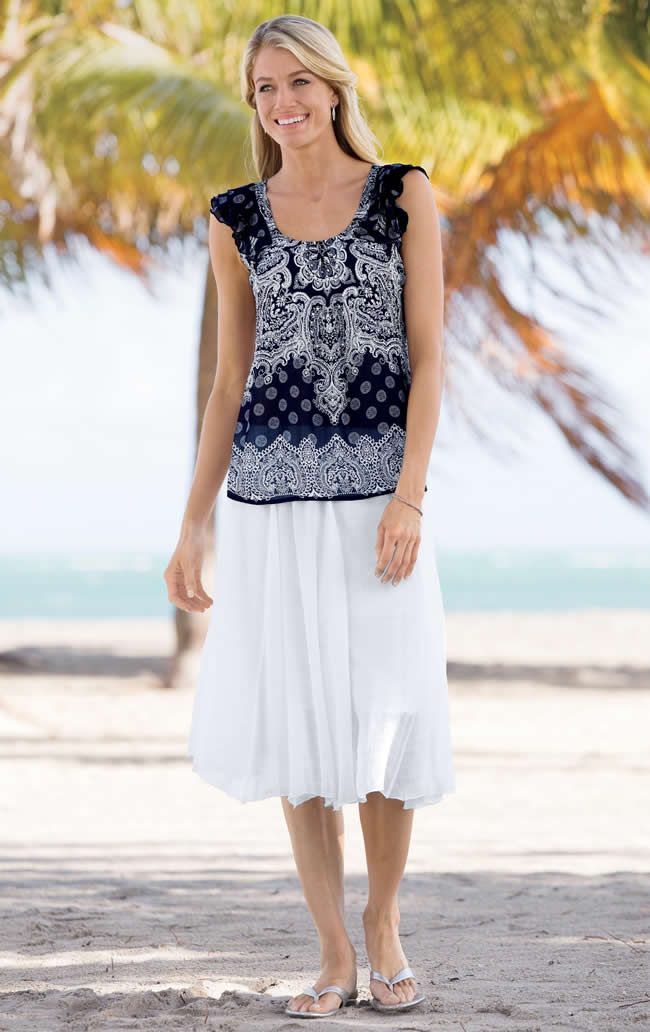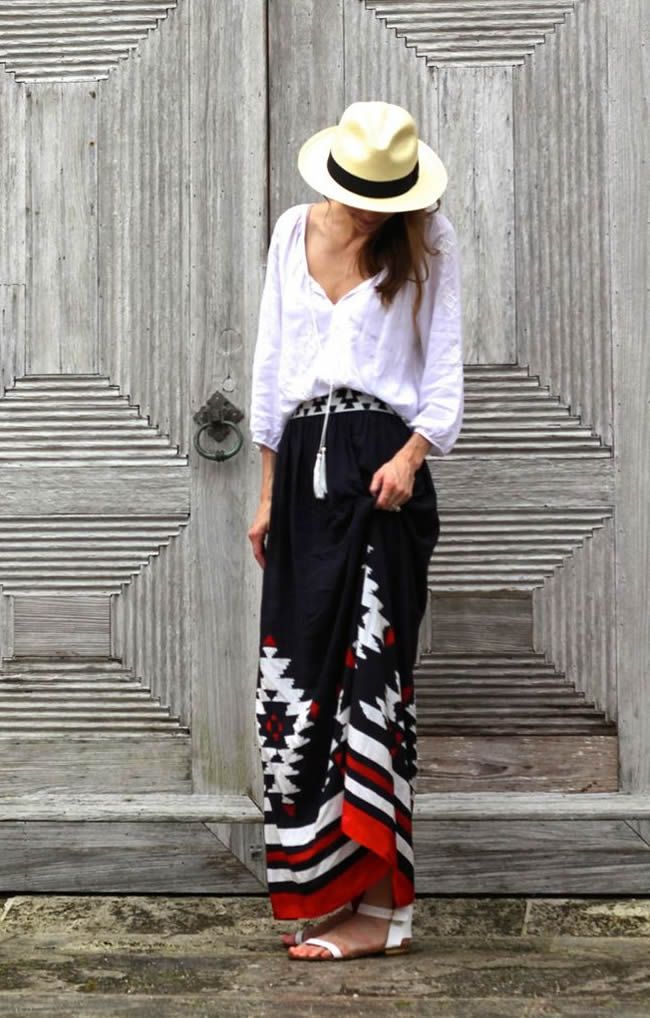 Overalls
These two garments are certainly big hits in an era coinciding with bell-bottoms and teased fringes. And why not? These two garments are making a comeback and are one of the hottest trends this spring and summer. It's adorable with playful accessories and printed peasant blouses while other women can garner their inner Donna Sheridan in a plain white peasant blouse, overalls and brown sandals–and still look fresh for the summer. It's a win-win situation for everyone.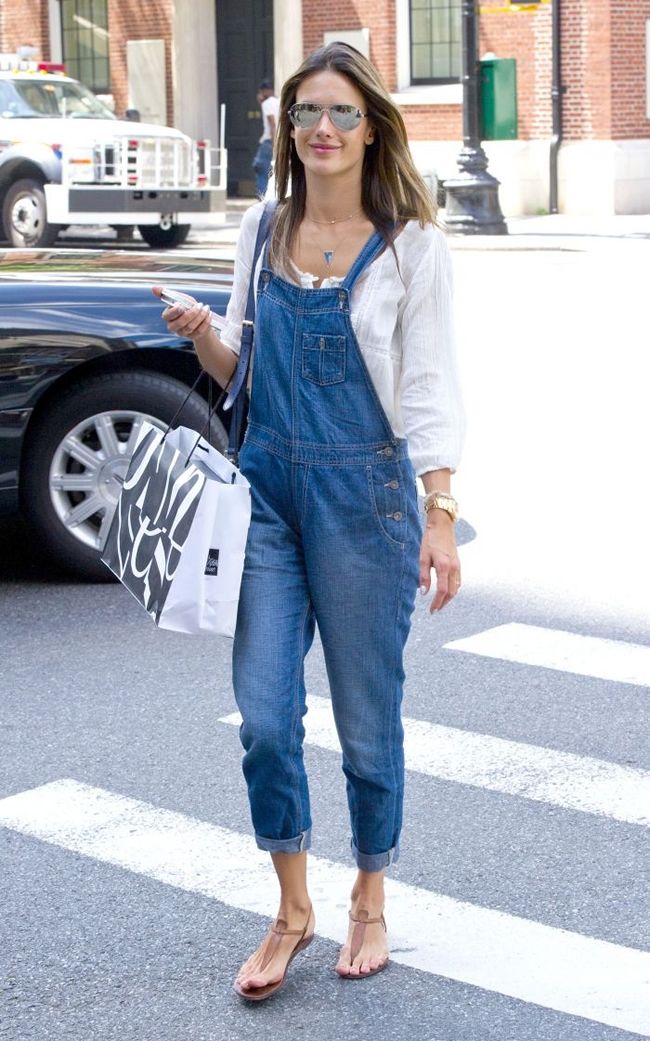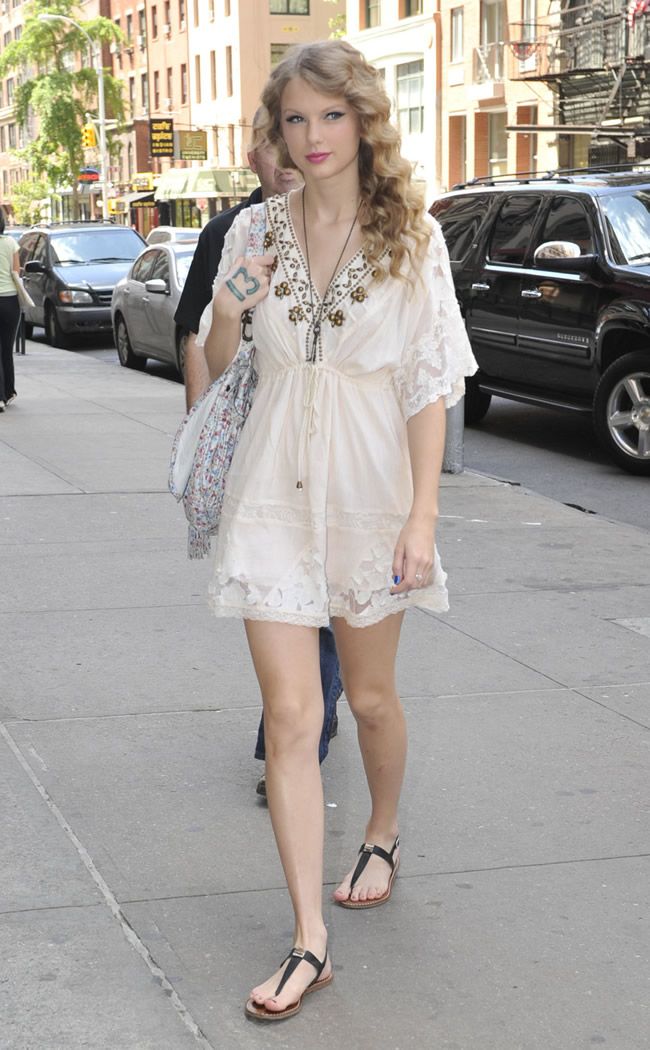 Boots
With cowboy boots, the peasant blouse gives that nice country balance to the outfit. And don't worry, Taylor Swift approved of it. Of course, you can go the other direction by finding a peasant blouse in modern print and pair it with suede boots and you'd still look chic and stylish.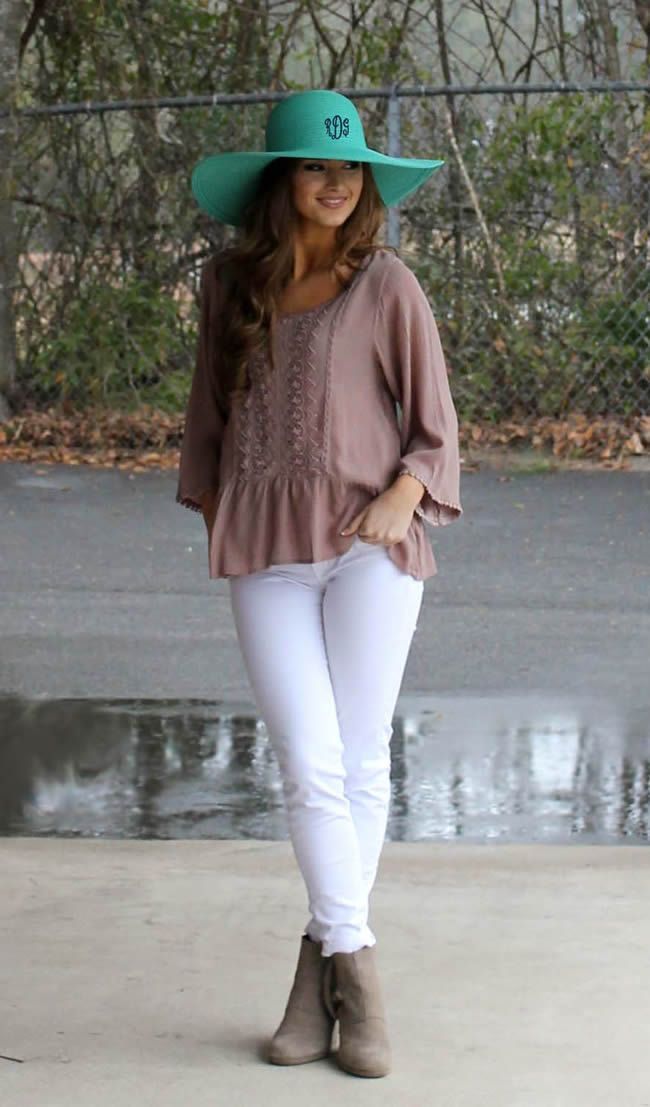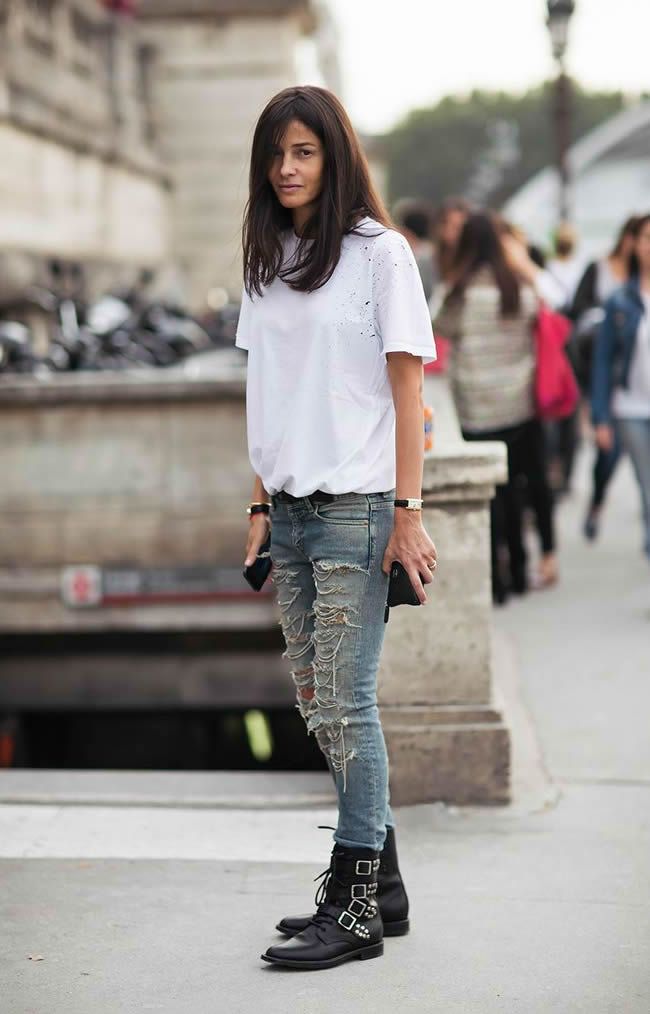 Outerwear
You can always wear a coat or jacket over the peasant blouse when the weather doesn't light up. And you know what is the great thing with peasant blouse? It can literally be worn with any outerwear from the loose cardigan, the simple utility jacket and the more tailored trench coats and would still look great! And isn't that a wonderful revelation–peasant blouse being versatile?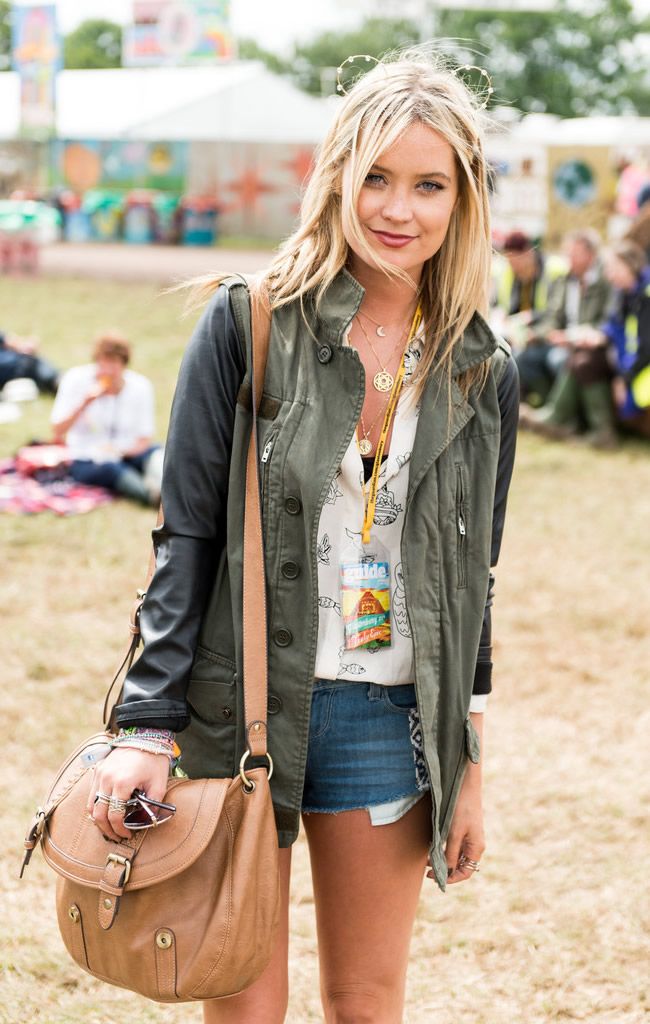 Content taken from Aelida