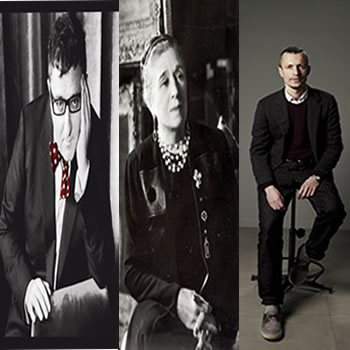 The authority and experience of Fashion designer Jeanne Lanvin made her an important body in Fashion.
Rateau produced a whole cosmos for Fashion designer Jeanne Lanvin delivering for the boutiques at 15 rue du Faubourg St-Honote, the interior of her townhouse in the rue Barbet-de-Jouy, and the Arpege perfume bottle's grace back sphere. Many of his manufactures are still exhibited in 'Paris Decorative Art Museum'.He aslo showcased Men's collection as LANVIN Paris - "Men Accessories" of Winter 2009 Collection in Paris and then he also display his collection for men as LANVIN Fall/Winter 2010/11 Men's Collection and the Men "LANVIN"-Summer 2009 Collection on the ram and then again display "Men accessories" of SUMMER 2009 Collections in Paris.
Famous fahion designer showcased his beautuful collection of women accessories as LANVIN Paris -"Women accessories" of SUMMER 2009 Collections in Paris and then display his collection of Winter as "Men Lanvin's Collection Ready-to-Wear" of Winter 2009 and got the excellent results.Many supermodels also work with him like Caroline Trentini, Jessica Stam and Lara Stone.