Megan Denise Fox is an American actress and model that is best known for her roles in Transformers series and as April O'Neil in the film reboot of Teenage Mutant Ninja Turtles (2014).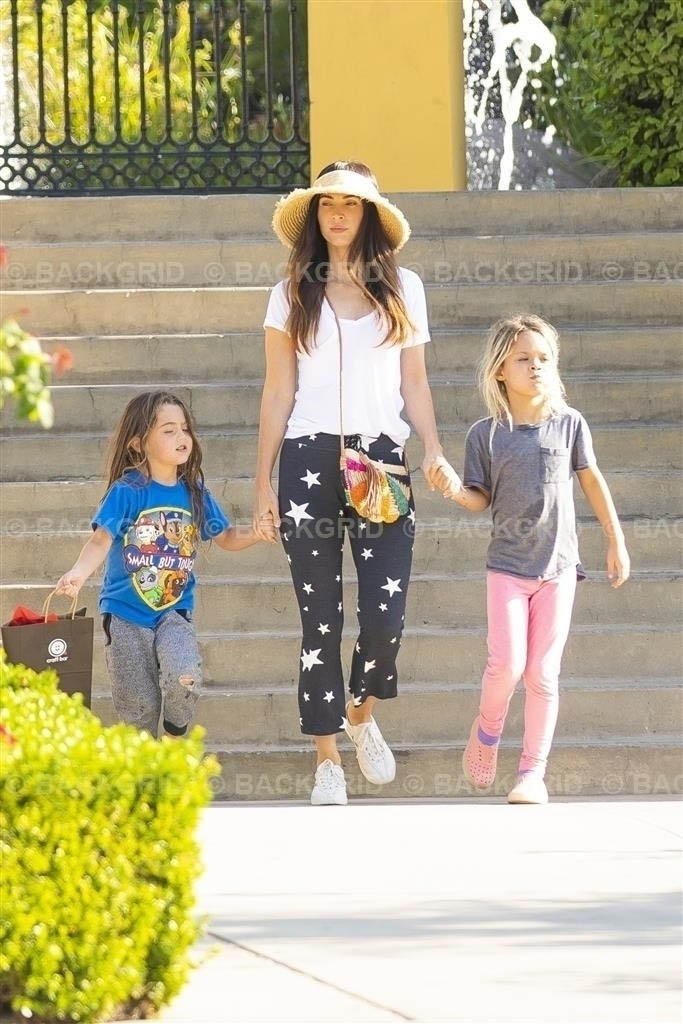 The Jennifer's Body star was wearing navy blue pants with white stars throughout and a plain white t-shirt. She paired her look with a multi-colored, cross body bag and a straw hat with the top cut out.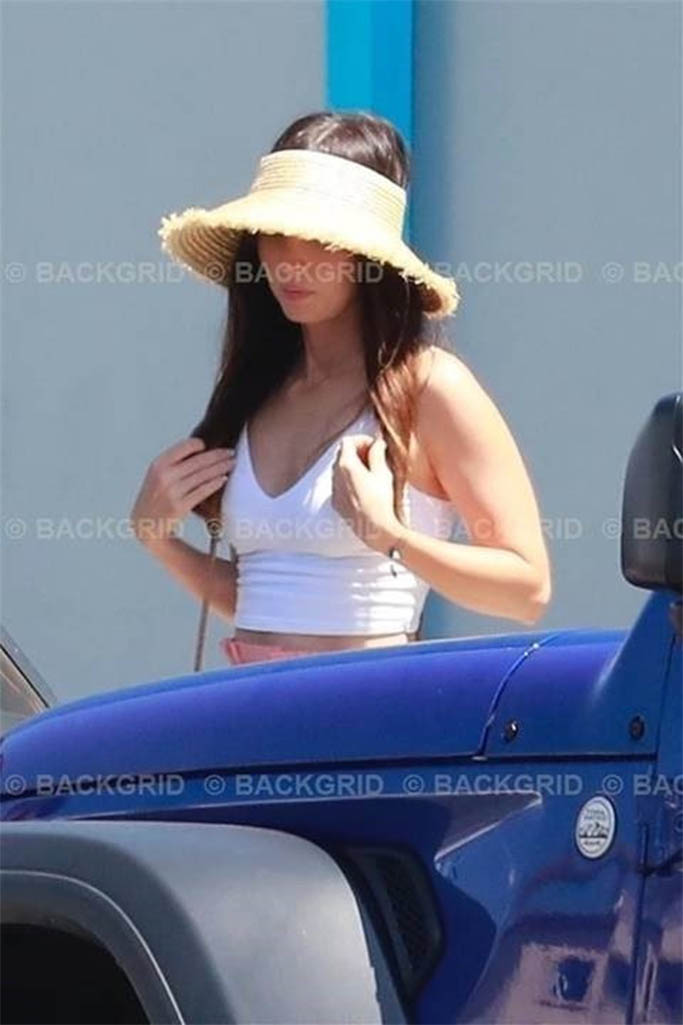 She also wore "Beach visor" Hat Attack hat while family outing. This is the same style she has been wearing all summer long!