Girls view their wardrobe like a canvas to paint and flourish when needed. This is where quality over quantity is key to enhancing your closet because these investment pieces never go out of style and tie cool-girl trends together.
Once you have all the French-girl basics, you can complement them with your latest fashion finds Bridgerton-Esque blouses (cue puffy sleeves), quilted purses, and textured shoes. In addition to class, Parisians emulate confidence with a certain je ne sais quoi care-free quality. So hold your head up high because there is nothing that chic clothes and rouge lipstick can't solve.
Now, let's dig into the eight staples that will turn you into a true Parisian.
1. Le blanc button-down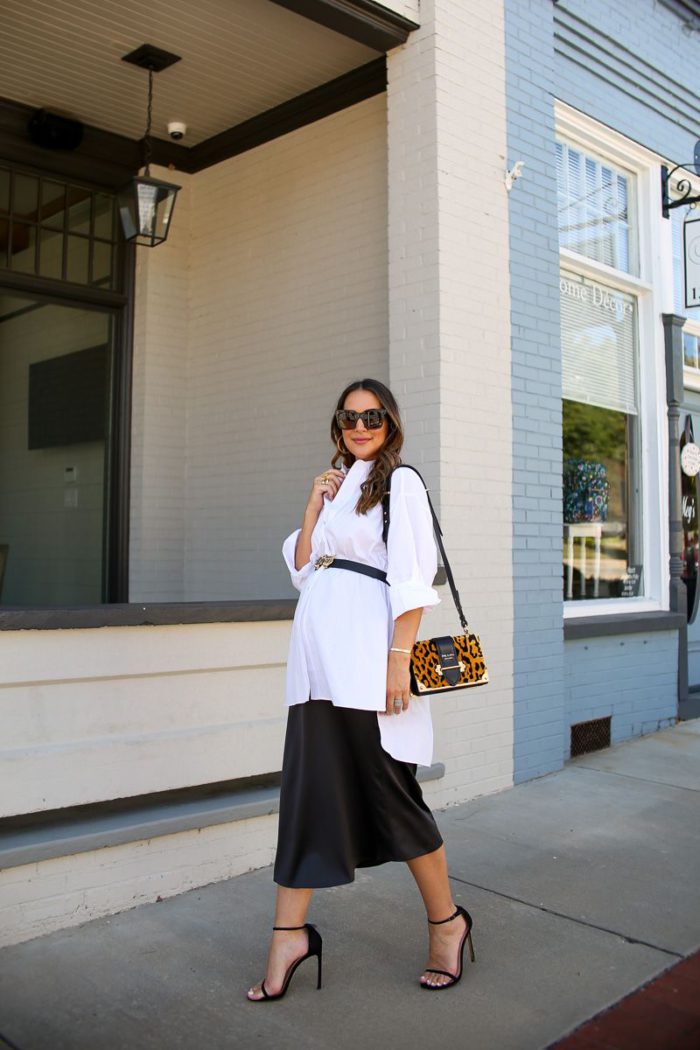 This white shirt is a versatile classic that unifies the wardrobe; whether it's a slim or oversized fit, you'll be glad you bought one. When it comes to styling, the answer is as simple as it gets: Anything goes.