Conjure up some fun on Halloween with these gothic and glamourous decorating ideas, easy and clever creepy crafts and wickedly delicious goodies. Whether you're aiming to involve your kids in a cute project or want to give friends and neighbours a sophisticated and spooky welcome, these charming ideas are positively bewitching.
Spidery Wreath
Spray paint a twig wreath black and cover with black glitter. Decorate with faux silver dollars and black tulle, and let a black-glittered spider dangle in the center of the window.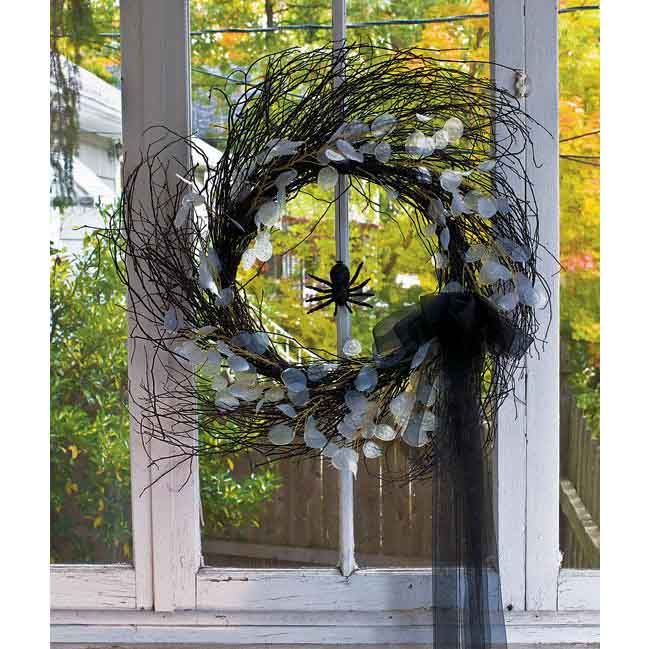 Haunted Hallway
A banner beckons little ghouls to help themselves to mini-treat bags hung from a haunted tree.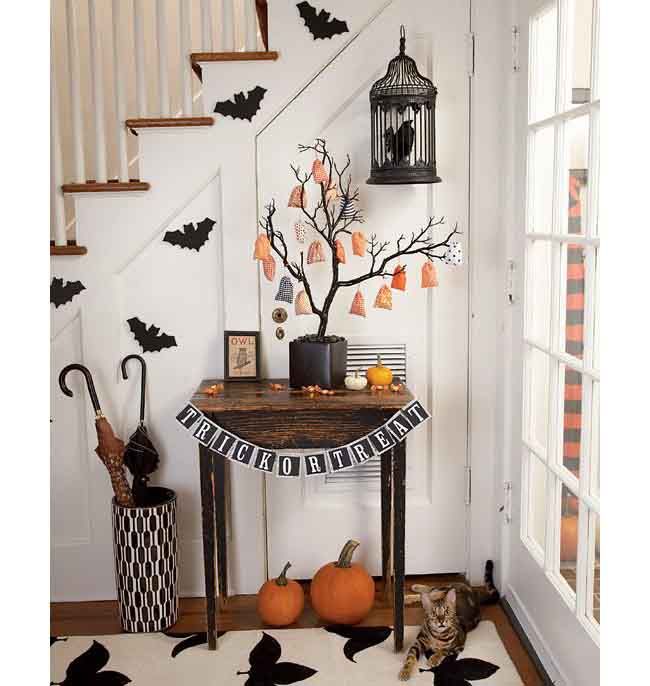 Halloween Hearth
Sit, if you dare, in this cosy corner in the light of tall black candlesticks and a construction-paper mantel. The black cat pillows sport button eyes and white-thread whiskers and they'll help you keep an eye on all those fuzzy spiders!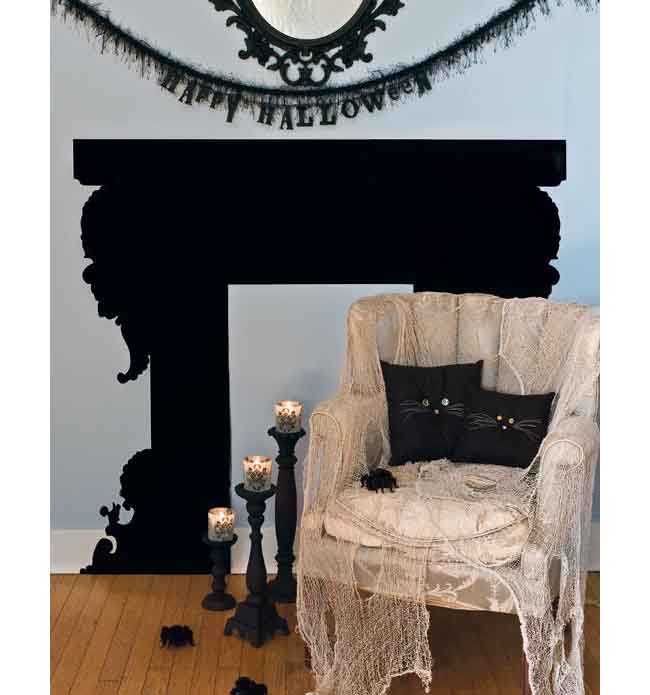 Spooky Sceience Expirements
Skulls and statues and bell jars full of brains are the objets that make up this ghastly grouping. Haunt craft stores and yard sales — or search your attic and closets – for funky, inexpensive props that can be pressed into service for a display. The scarier, the better!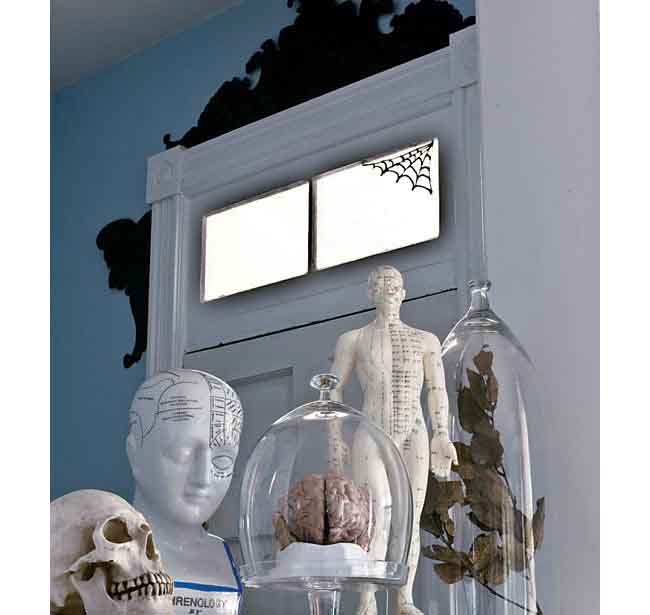 Bone China
Clean glass dishes and frightening fabric are all it takes to decoupage these shudderingly scary skull plates. Group them on a wall to add ghoulish glamour, or give away as creepy party favours.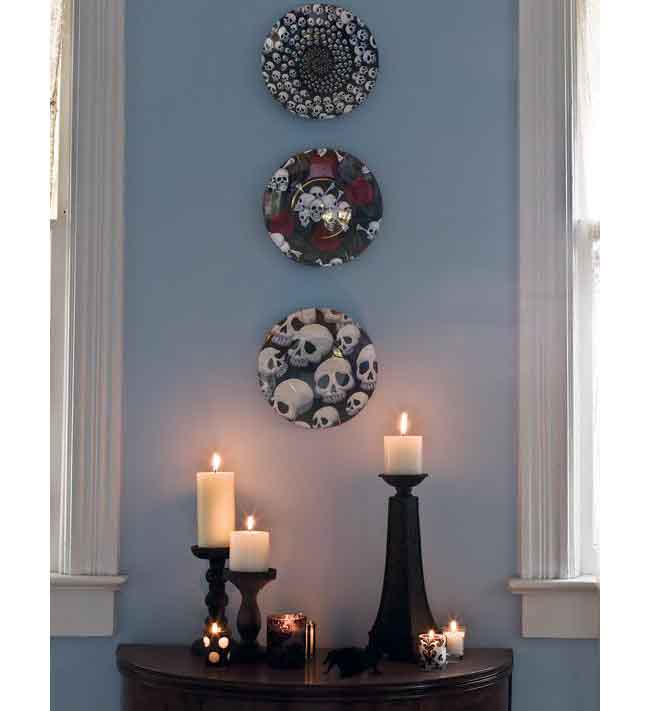 Ghostly Gathering
Tatty curtains frame pom pom spiders that are skittering across the floor, beneath a table laden with perching blackbirds and glowing candles.