When it comes to making affordable furniture look expensive, it's all about context. Just as a designer piece loses some of its luster in a drab room, an inexpensive piece can look like a million bucks when set in a bright and beautiful space and often with the additional help of shiny new hardware or a slick of paint. Get inspired by these 12 shockingly affordable Ikea pieces that punch in well above their weight in the style category.
Storage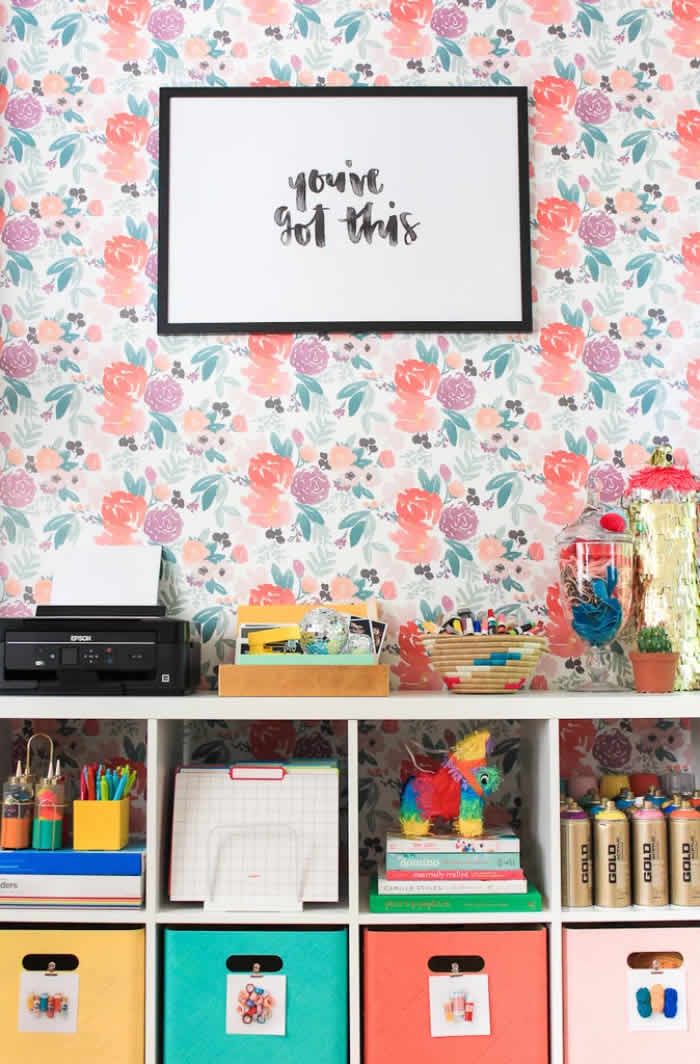 This playful storage area is a colorful vision thanks to Ikea shelves ($95) and spray-painted Ikea storage boxes
Couch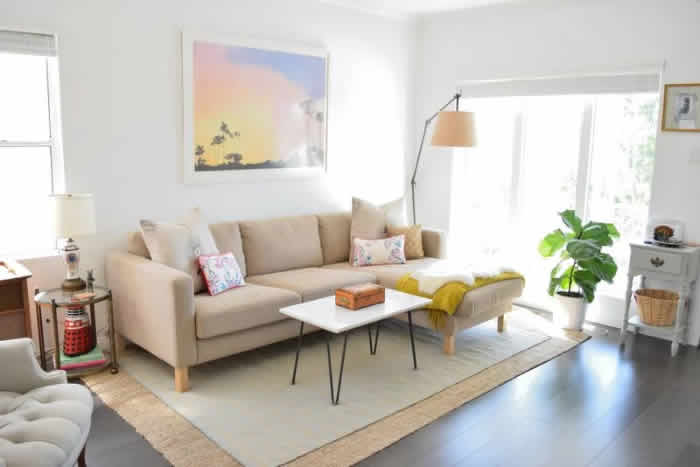 This uberchic monochromatic room comes together around a simple tan Ikea couch.
Curtains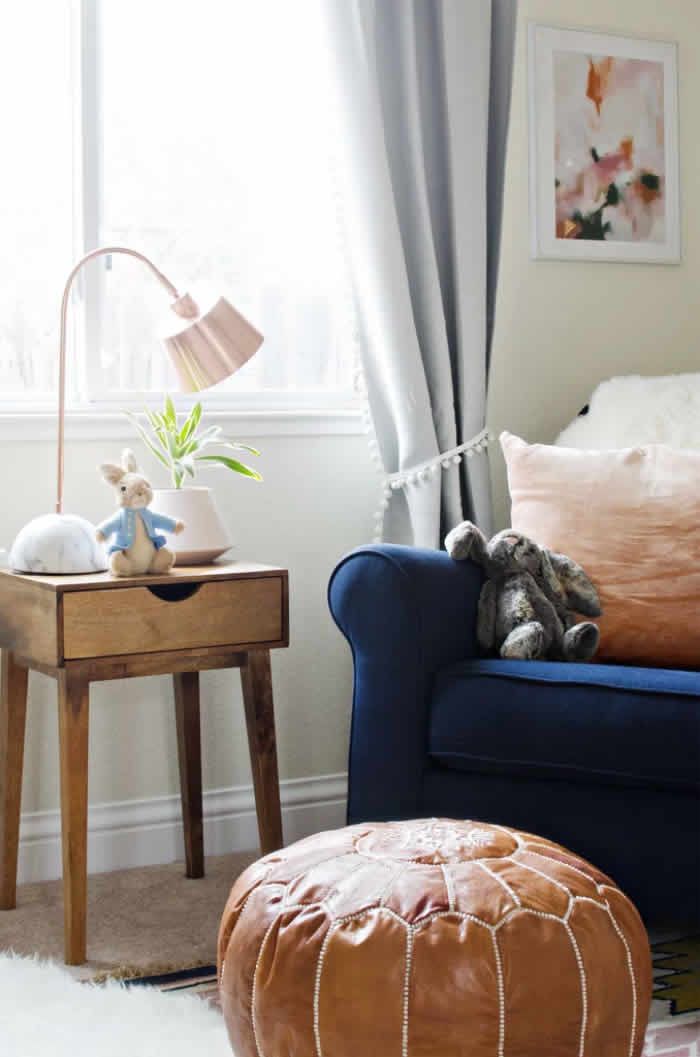 This nursery is sweet enough to be straight out of a children's rhyme, Ikea curtains and all. The blackout panels were accessorized with white pom-poms secured with a hot-glue gun.
Nightstand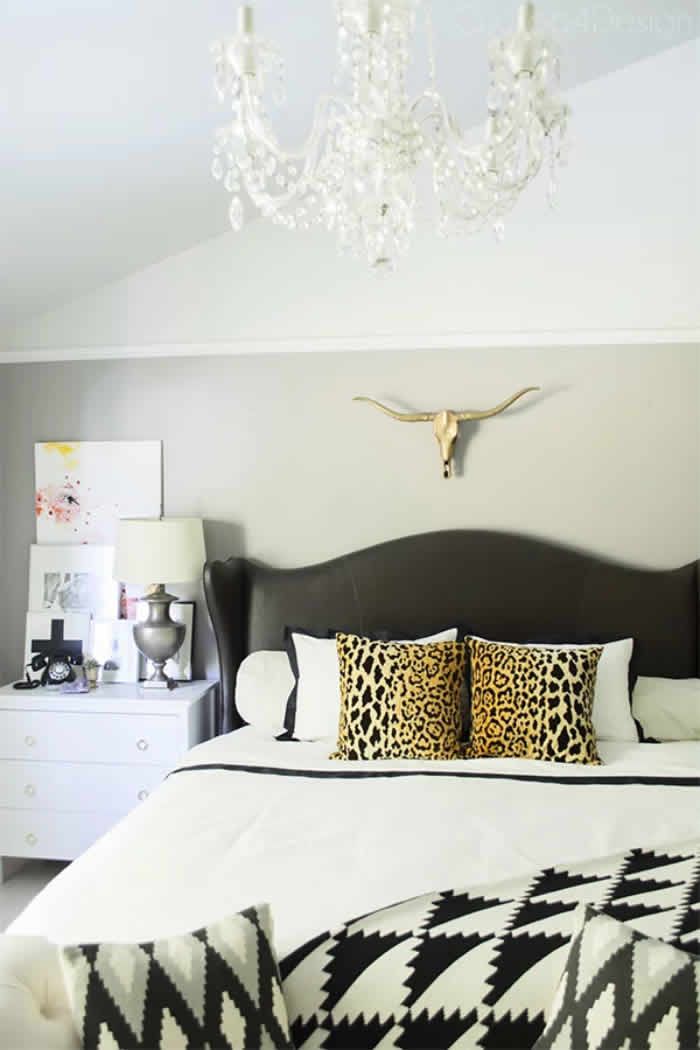 With shiny new brass pulls, these Ikea nightstands blend in seamlessly with the ultraglam decor of the bedroom.
Chair Upholstery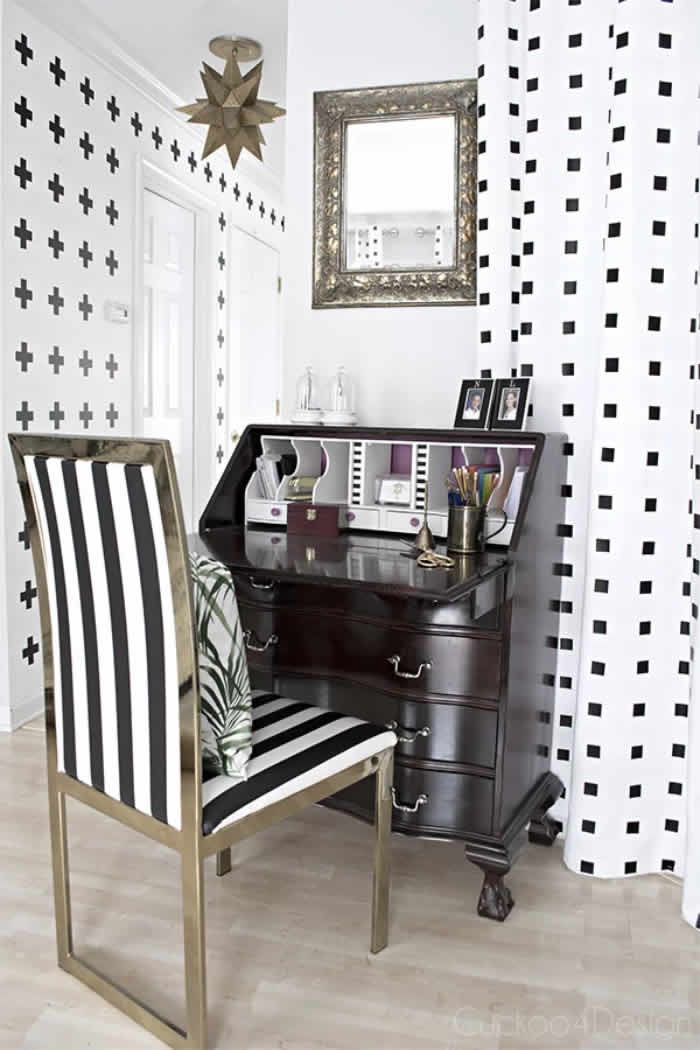 This old brass chair was revived thanks to DIY reupholstering with plastic-coated (think kid-proof!) black and white striped Ikea fabric.
Desk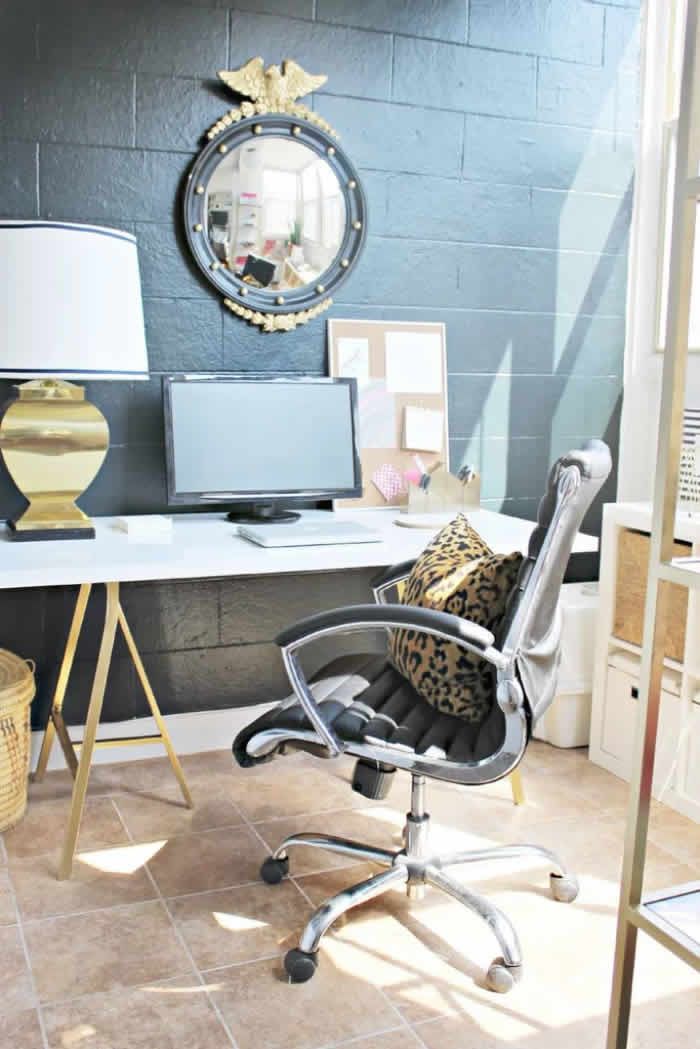 A basic Ikea desk is elevated by a coat of metallic gold paint on the legs, making the office one glam space.
Pendant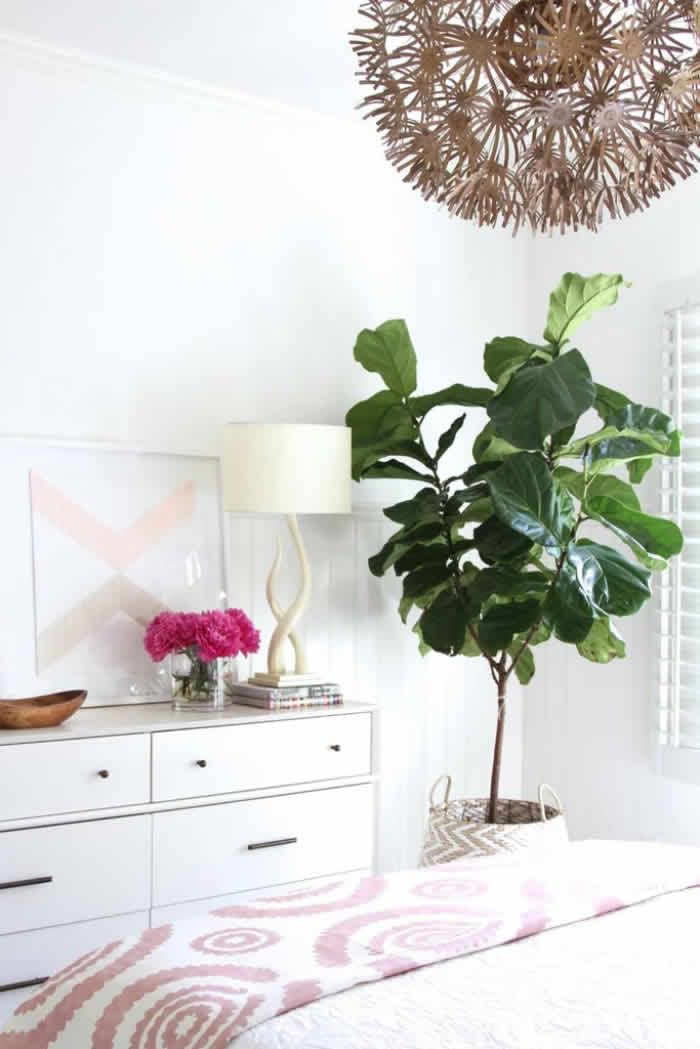 A bright and feminine bedroom is illuminated by a statement-making Ikea pendant that has been spray-painted gold.