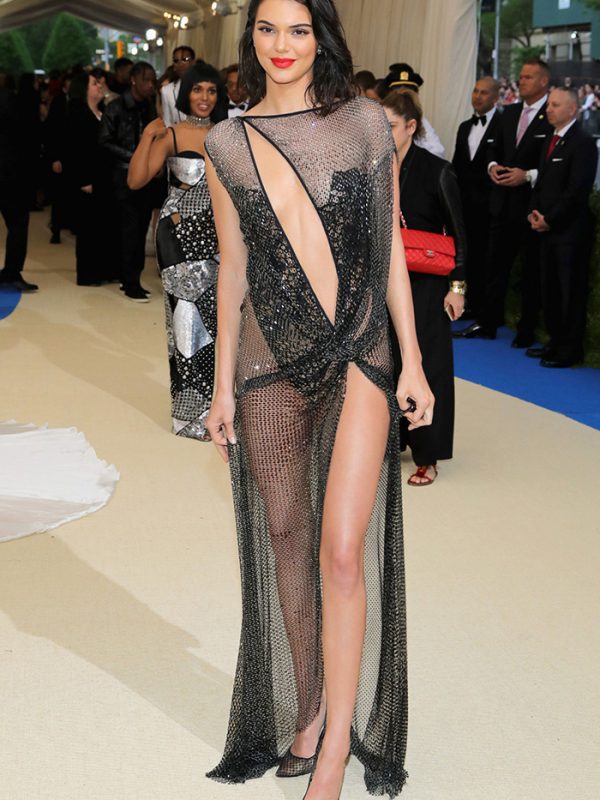 The annual MET gala in New York City always arrives with a theme, and this year's selection proved to be confusing for spectators and attendees alike. The chosen motif acted as a tribute to Japanese designer Kawakubo and her Comme des Garçons label.
Just how many celebrities have the guts to wear Comme des Garçons on the red carpet? As the night started on the steps of the Metropolitan Museum of Art on Monday night, for the 2017 Met Gala, themed "Rei Kawabubo/Comme des Garçons: Art of the In-Between," the answer was: Very few. Cohosts Katy Perry and Gisele Bündchen opted for the likes of a different design (cherry red Maison Margiela for Perry, slinky cutout sustainable Stella McCartney for Bündchen); Anna Wintour was, naturally, in Chanel but cohosts Pharrell Williams and wife Helen Lasichanh both turned out in their Comme finest.
Laura Dern, hot off her "Big Little Lies" success and on the verge of the "Twin Peaks" remake, arrived with (and in) Gabriela Hearst; they got dressed in "five minutes" each.
Cynthia Erivo's most complicated fashion look? "Probably this, because it has a corset on the inside," she said of her Thom Browne look. "So I would say anything with a corset."
"I own a lot of Comme des Garçons," said Marc Jacobs, who walked the carpet with Courtney Love, and Frances Bean Cobain. "A couple of years ago, I wore a Comme des Garçons lace dress [to the Met], because I think of Miuccia as an alternate thinker but Rei represents possibility."
Surprisingly, it was the stars in Comme des Garçons who seemed to have the easiest time getting up the stairs. Halle Berry, in a Versace sparkler, took the prize for first stumble of the night. Sometimes it pays not to dress sexy.