At Met Gala themes go, "tech white tie" is pretty broad. Considering that it could mean anything from robotic arms to Mark Zuckerberg's gray T-shirts, it was anyone's guess where the invitees would go with it. To inaugurate the Met's brand-new Manus x Machina exhibit, they arrayed themselves as everything from C-3PO to C-3PO's girlier cousin to an intergalactic waitress. Some, like Sarah Jessica Parker, chose to evoke the past rather than the future, while others went full Tron. Were there robot arms? Oh yes, there were robot arms. Click through the slideshow to see all the superlatives.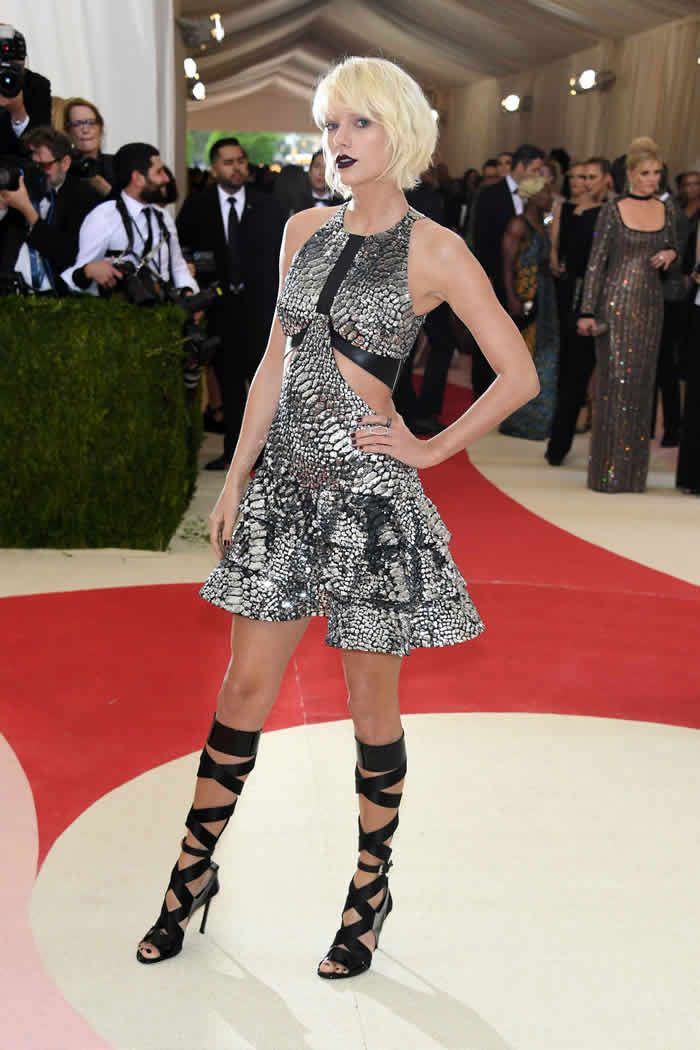 With a harness detail and plenty of side exposure, this is Swift's version of Bad Sandy showing up to the carnival.
Sarah Jessica Parker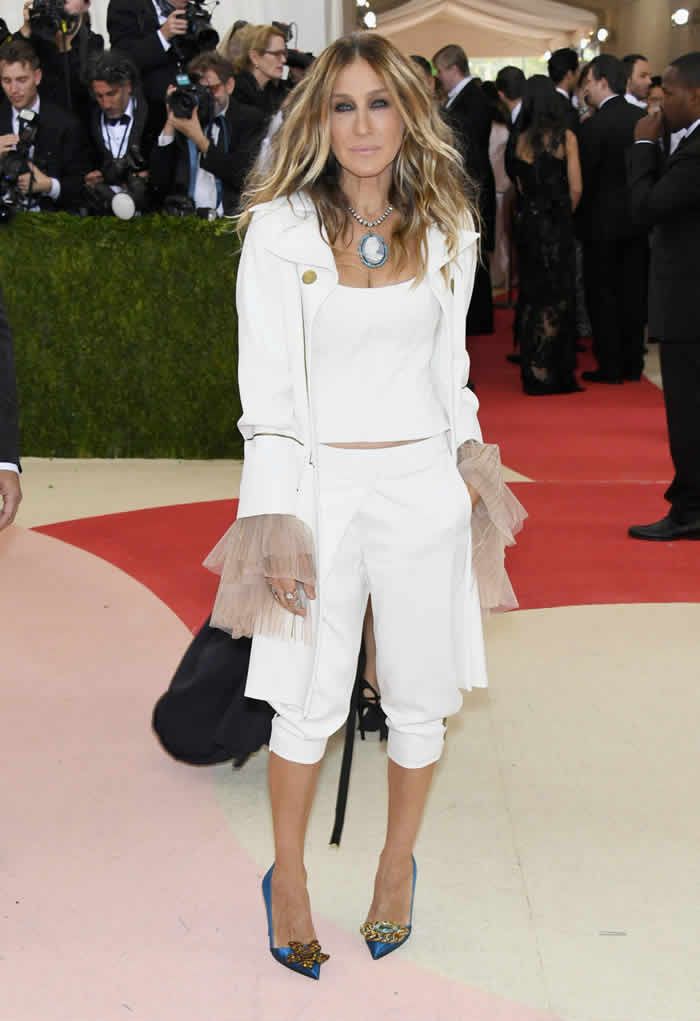 Hamilton jokes and Puffy Shirt references abounded as SJP, never one to interpret a theme literally, opted for a doublet and pantaloons. Maybe she knows something we don't about what fashion trends will be next up for recycling (farewell, early aughts, hello Enlightenment?)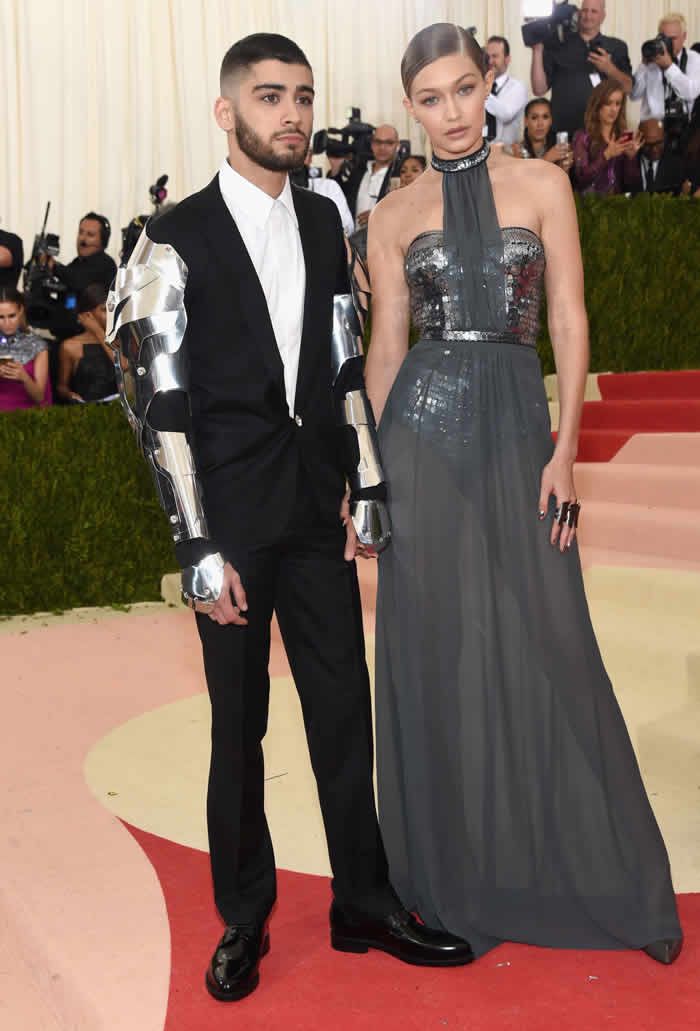 Zayn stepped out in the latest phase of his reinvention: from boy-bander to solo artist to now, cyborg-in-progress. Quoth one person on my Twitter timeline, "omg lol wtf."
Beyoncé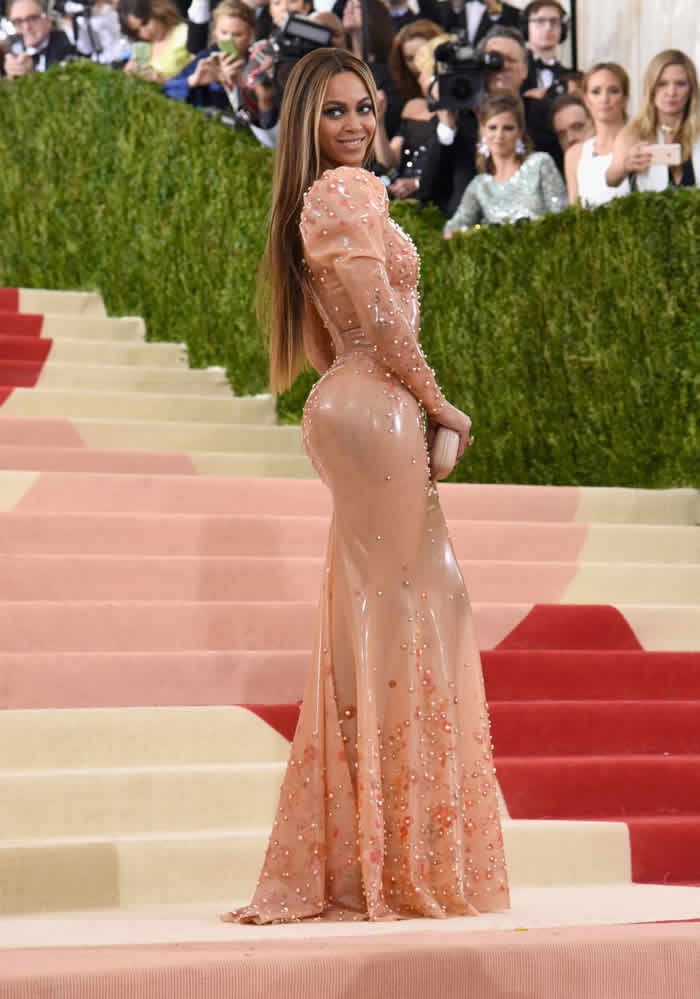 Beyoncé's 2016 answer to last year's naked dressing spree: a skintight latex creation from Riccardo Tisci, the better to show off that couture body. As for the accessory of the year her bat from Lemonade it wasn't anywhere to be found.
Gaga has reverted to her old ways with a formal leotard. Brava. Jazz Gaga was starting to grate on us.
Alicia Vikander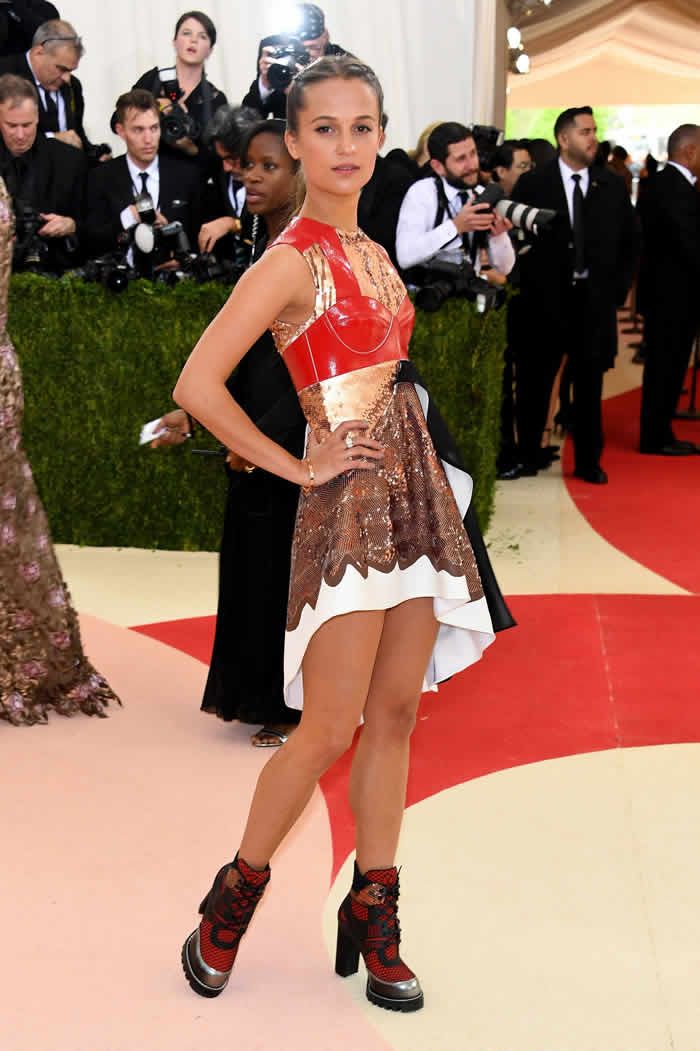 From the waist up, this is one of those souvenir T-shirts with a bikini outline. From the waist down, it's an apron. We liked her Golden Globes interpretation of the silhouette, but this seems more like she's picking up an extra shift at an intergalactic restaurant.
Tavi Gevinson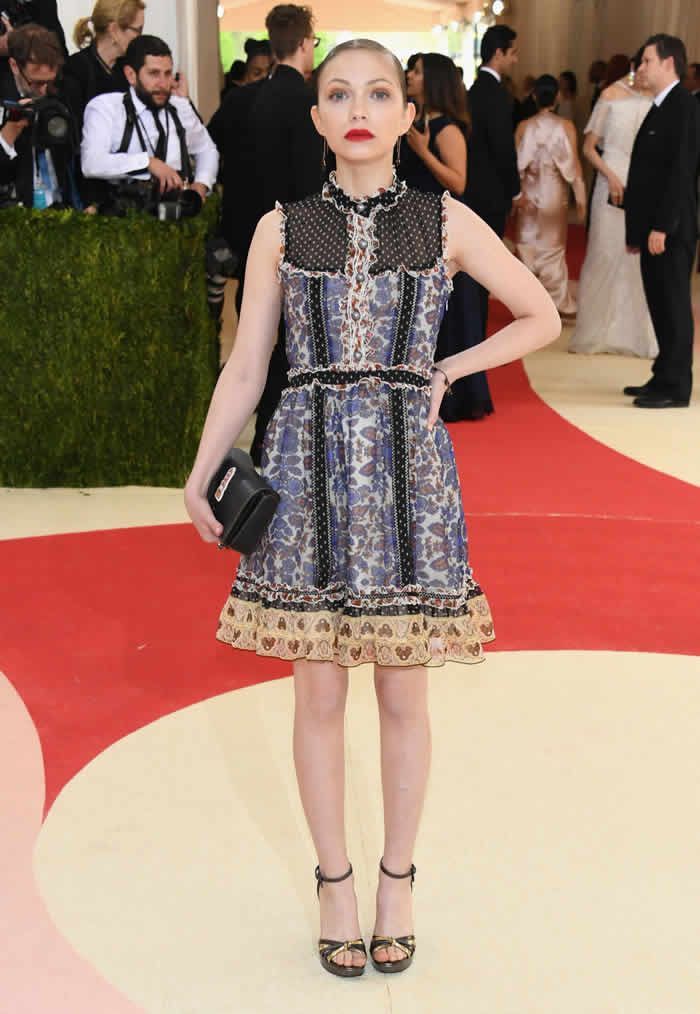 In prairie-style ruffles and florals, Gevinson looks ready to throw herself bodily onto a loom mid-Industrial Revolution.
Cindy Crawford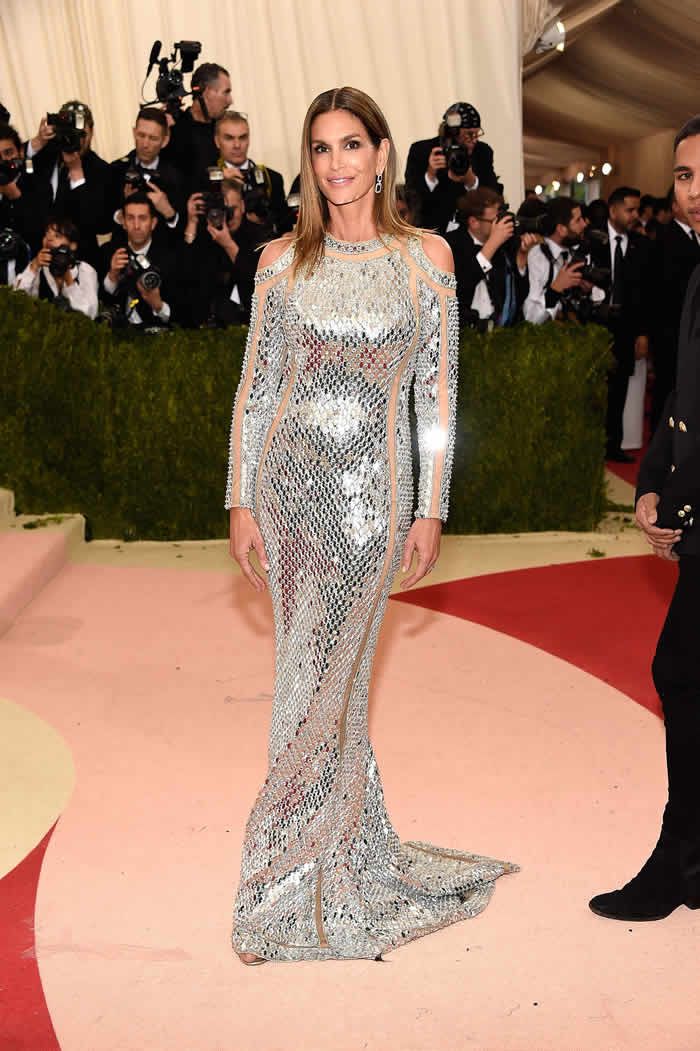 The original supe is showing those Instagirls (like Kendall, in Versace) how it's done.
Julie Macklowe
On a night like this, someone has to go full android, and Macklowe was up to the challenge.
Idris Elba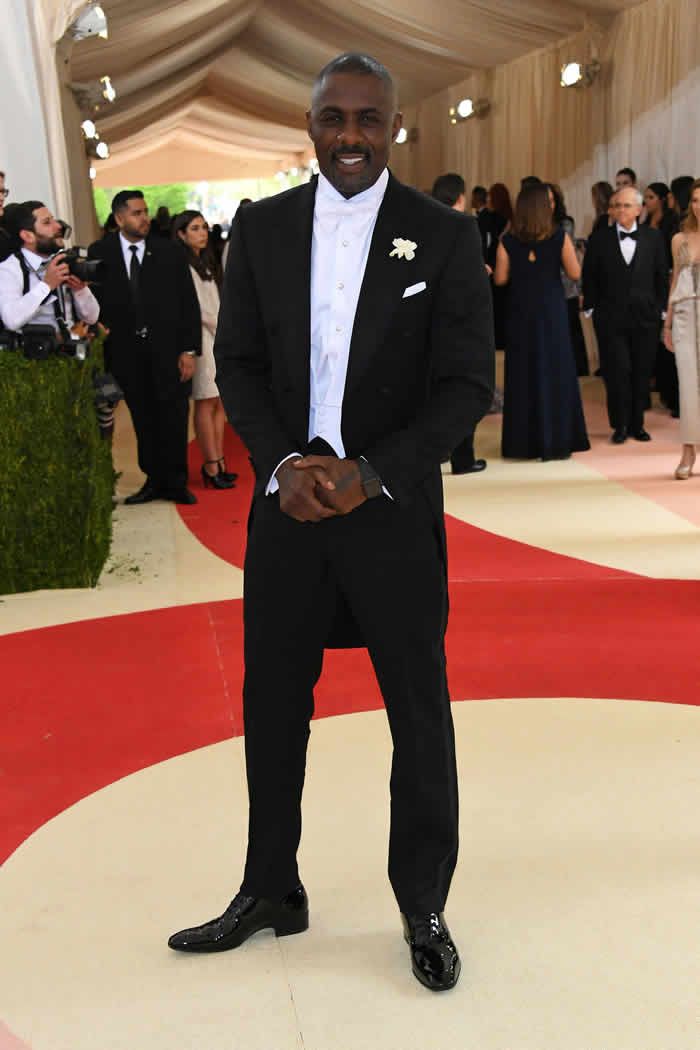 Consider this tux 'n' tails his audition.
Florence Welch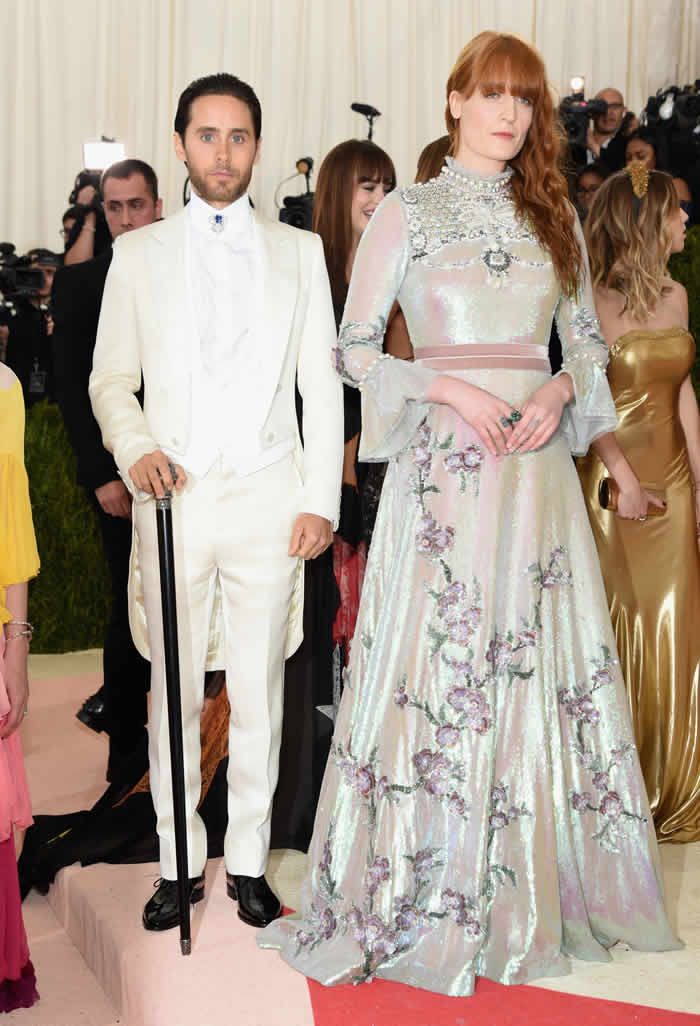 Welch leaned more towards the "manus" side of the equation with an iridescent Alessandro Michele design that caused one Cut editor to dub her Formal She-Ra.
Willow And Jaden Smith In Chanel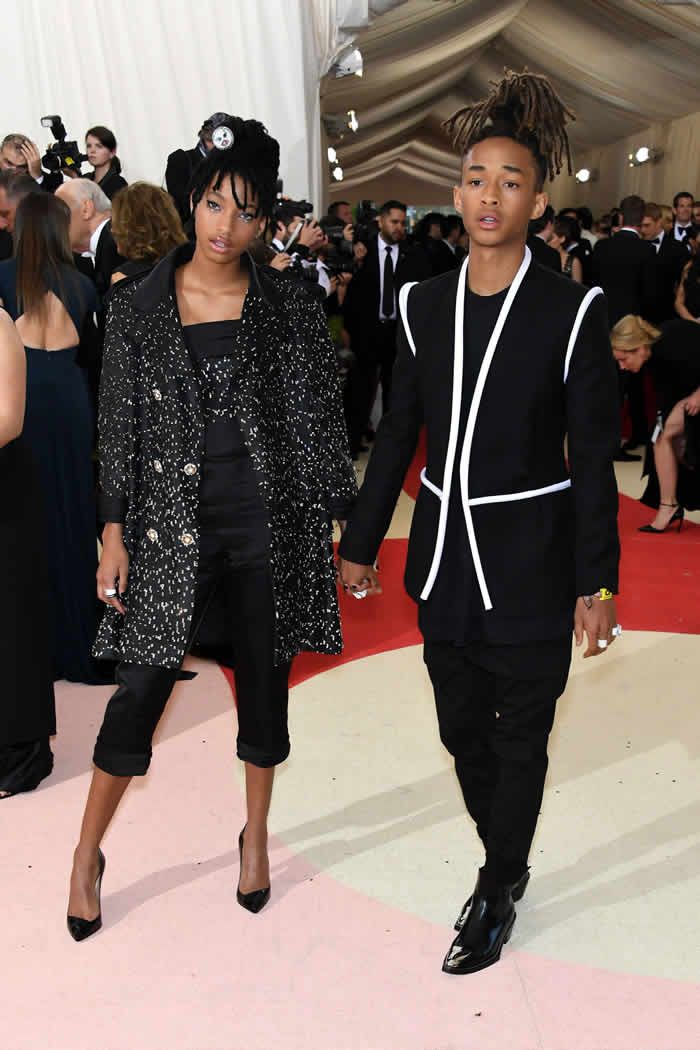 The Smiths are way ahead of all of you. They teleported here in Chanel, from the future.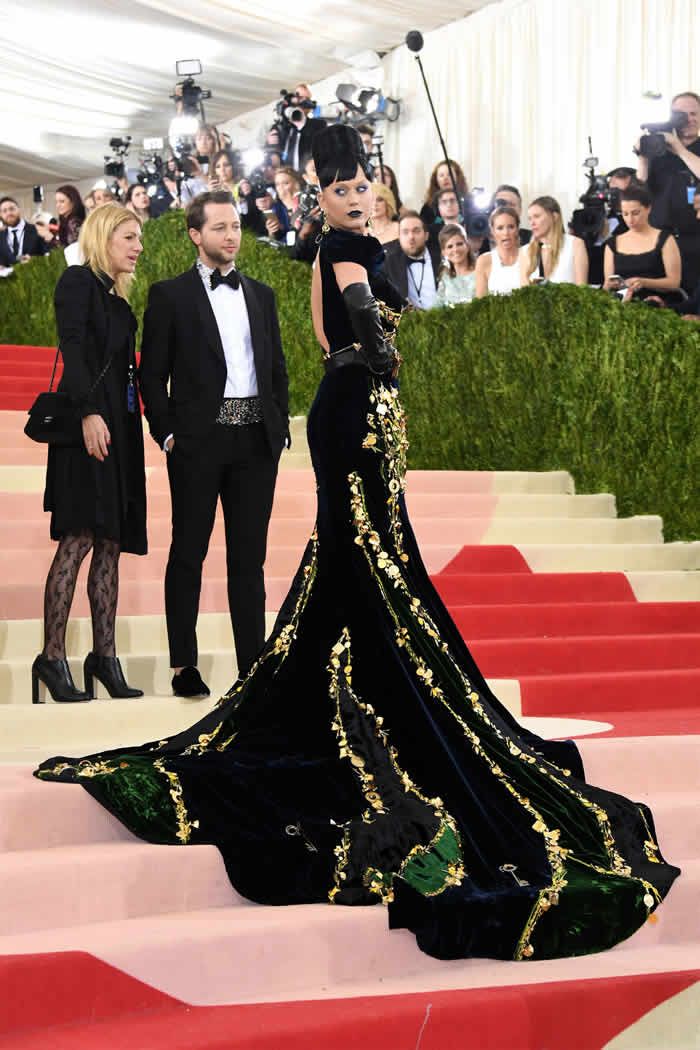 Not a lot of competition there.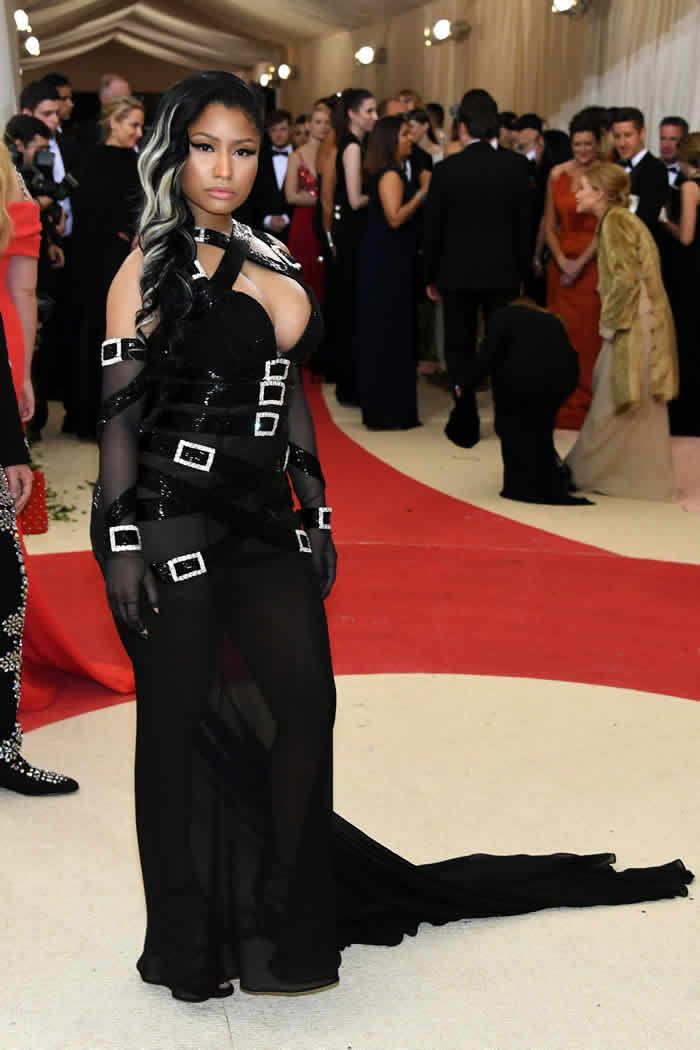 Minaj saw "tech white tie" on the invite and thought "Time to pile on the buckles. Preferably bedazzled ones. Oh, and gloves." Somehow, it works.
This is like a metallic version of the great Britney and Justin Denim Co-Ordination of 2001. If ripped jeans on the red carpet are the future, take us there now.
Solange Knowles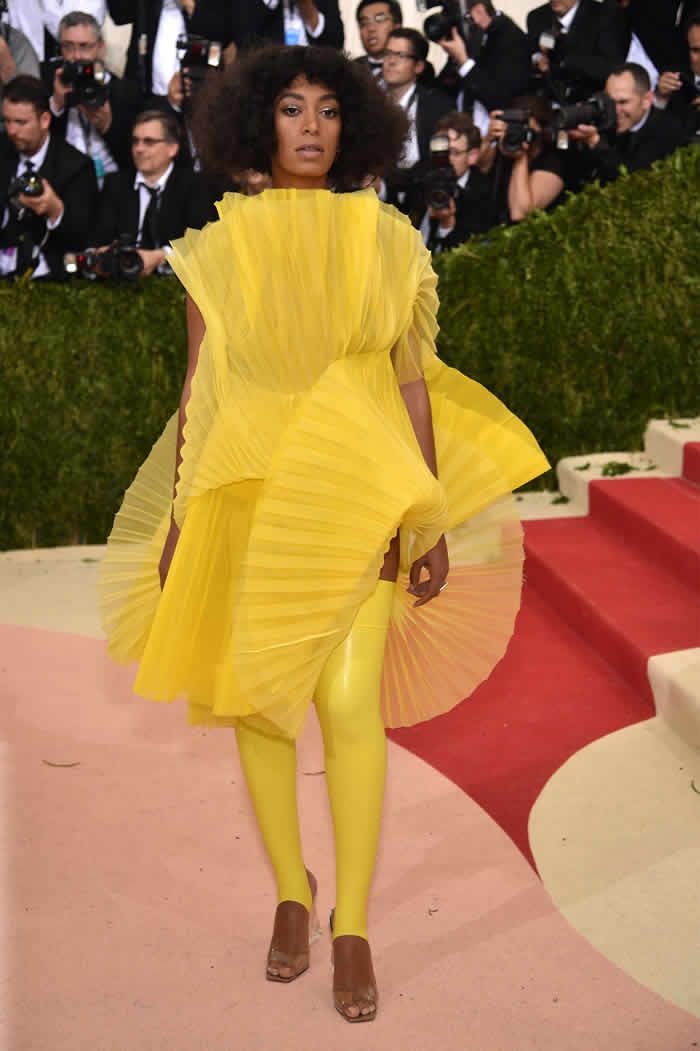 She hardly needs to say a thing this hue in her favored semi-circle shape– says it all for her.
Lyons, Lena Dunham, And Jenni Konner In J. Crew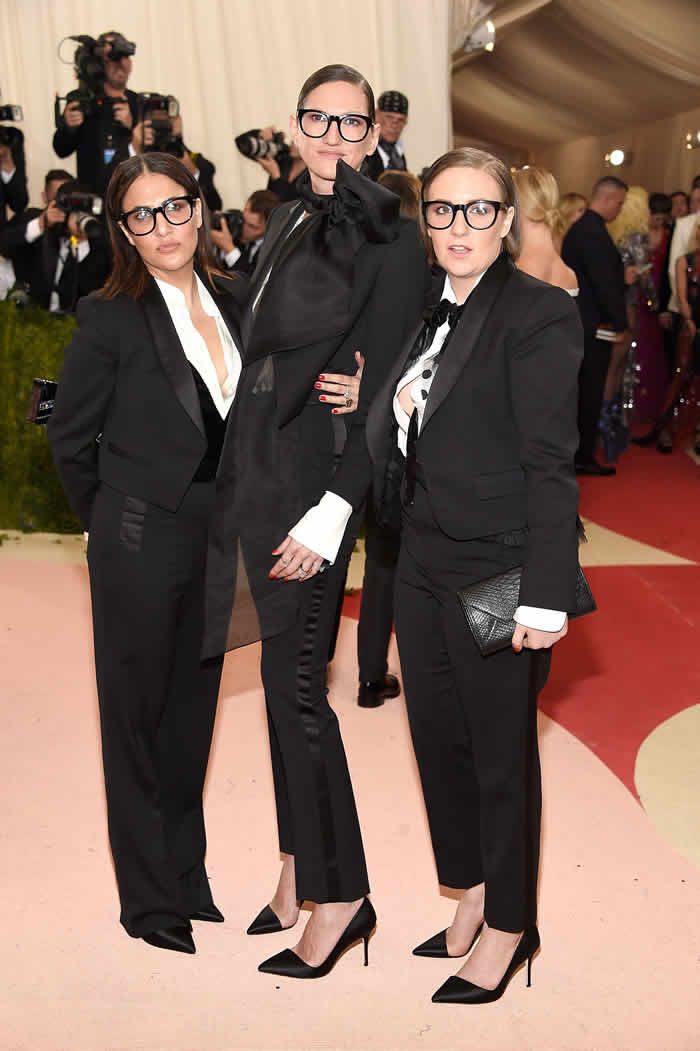 Meet J. Crew's two newest hires.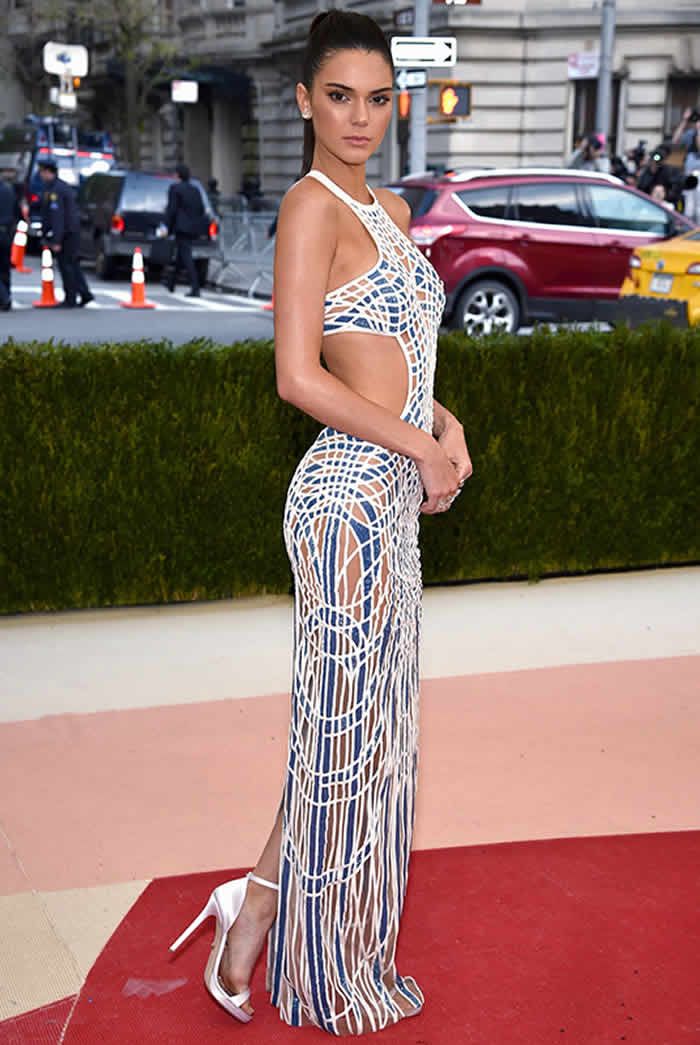 Kendall Jenner met gala 2016
Via: nymag