The superstar's outfit failed to impress on the red carpet at the first ever BBC Music Awards in a salmon-coloured suit. Ellie Goulding very rarely hits a bum note when it comes to fashion and she has a body to die for.
But we're afraid we've given her the prize for the worst dressed celeb at the BBC Music Awards at London's Earls Court this evening.
The superstar turned up on the red carpet wearing a salmon suit with laces all the way up the trousers and cut-out panels in the side of the jacket. Awful! There is so much going on with this outfit, it gave us a headache.
It kind of reminded us of that moment in Mean Girls where Janis cuts nipple holes in Regina's shirt in the locker room and she just decides to roll with it.
Ellie showed off some incredible side boob and a tattoo in the outfit but it was a bit over the top – even for the first ever BBC Music Awards.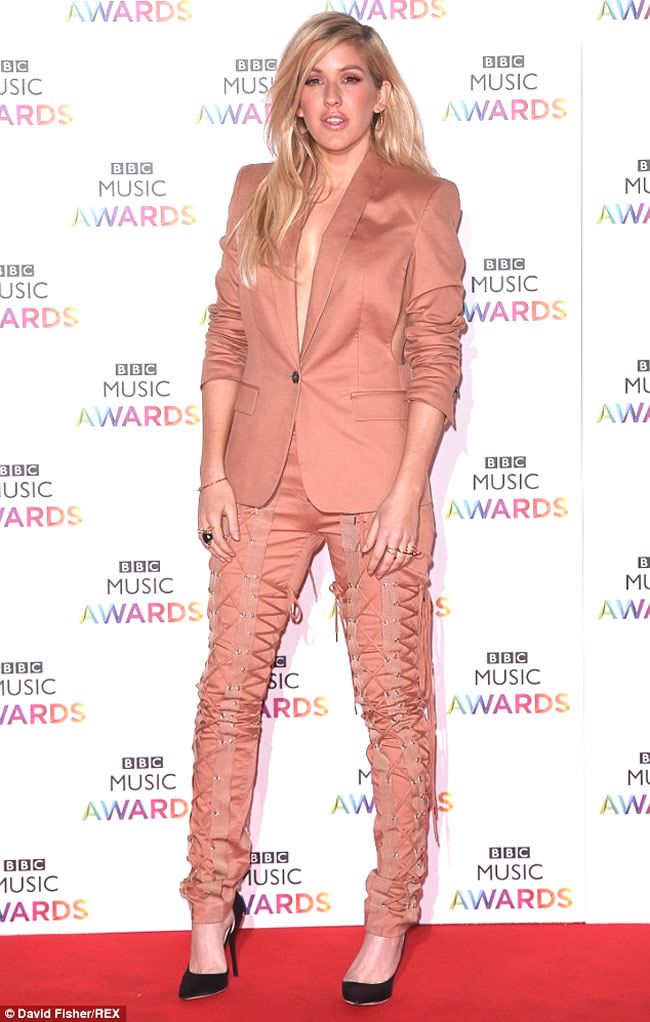 But the sexy star, who wore her blonde hair down in a relaxed style, was still all smiles as she mingled with celebs at the bash and tried to stay out of the rain.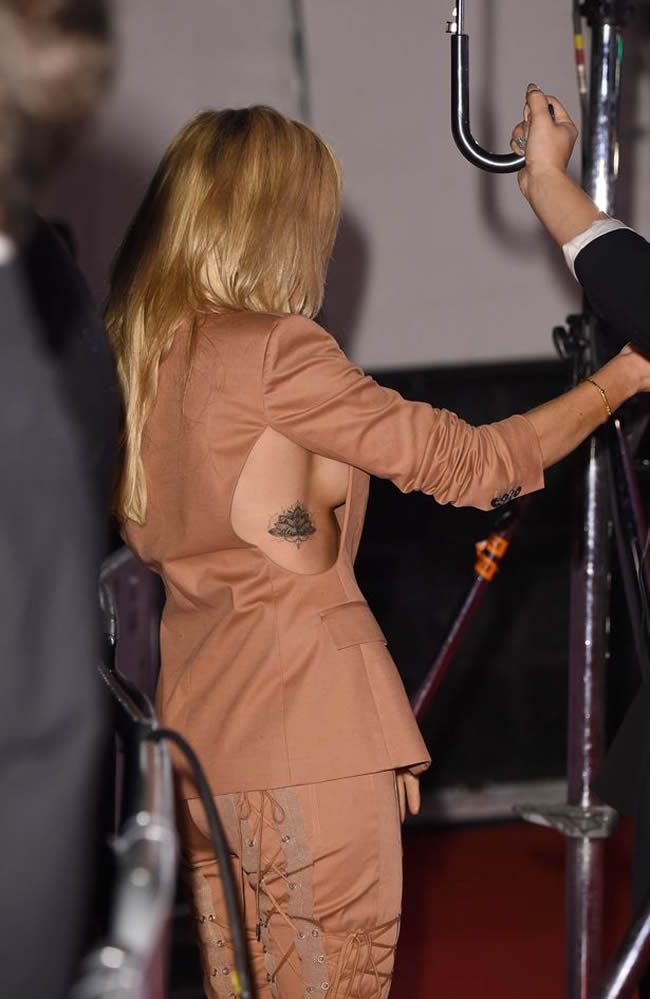 She matched her unusual look with a pair of black stiletto heels and matching ring.
Ellie, who was without her sexy boyf Dougie Poynter, joined the likes of One Direction, Ed Sheeran, Pixie Lott and Labrinth on the red carpet, along with tonight's hosts Fearne Cotton and Chris Evans.