It's graduation day for movie star Emma Watson. The British actress best known as Hermione Granger in the Harry Potter movies is among the 2,000 graduates receiving degrees Sunday from Brown University. Watson will be graduating with a bachelor's degree in English literature from the Ivy League university in Rhode Island.
The 24-year-old started at Brown in 2009, the same year she was named the highest-grossing actress of the decade by the Guinness Book of World Records. Watson told the Sunday Times that she was initially concerned how she would be accepted by her peers.
'On the first day, I walked into the canteen and everyone went completely silent and turned to look at me,' she said. 'I had to say to myself, "It's okay, you can do this. You just have to take a deep breath and gather your courage."'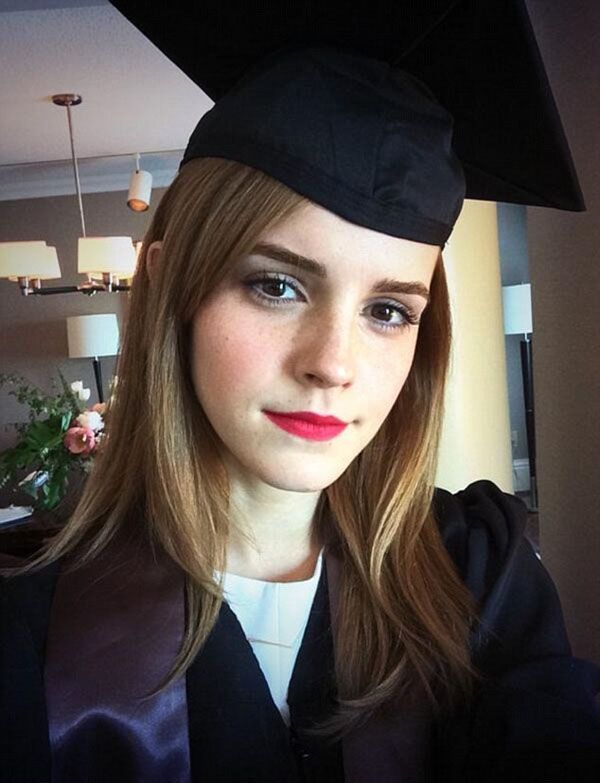 Eventually though, with no help from the paparazzi who shadowed her, Watson managed to create for herself a relatively normal college life. 'I've never even been asked for an autograph on campus,' she told US Weekly in 2013.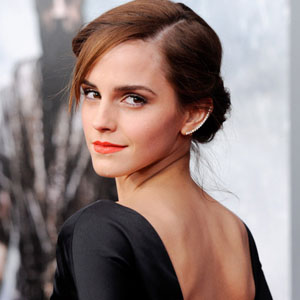 'I threw a party for nearly 100 students and not a single person put a photo on Facebook.' Watson had a busy film career during her time as a student, releasing both parts of Harry Potter and the Deathly Hallows, The Perks of Being a Wallflower, This is the End, and the recent Biblical epic Noah. She spent part of her degree studying in her native Britain at Oxford University.