The Duchess of Cambridge may be taking a rest from being a mediator between Prince Harry and Prince William's strained relationship.
A royal family source told Page Six that Kate's absence "speaks volumes" about her role as a bridge between the two princes to improve their relationships.
"I think keeping the numbers down is a perfect 'excuse' for Catherine to stay away," the insider revealed. "William is fed up with the drama and Catherine doesn't need to be dragged into this."
However, Kate will still pay her respect to her late mother-in-law, albeit out of the public's eye, Cosmopolitan noted. William will bring his wife and three children, Prince George, Princess Charlotte, and Prince Louis, to her mother's statue in a private family visit.
The Duke of Cambridge wants to assure the Sussex drama will not affect the important event, which is also Diana's supposed 60th birthday.
Though Kate will miss this special, a different source told The Telegraph she is not "stressed" about the sibling war. She is just doing her best to bring the royal family back together and lessen her husband's burden and sadness.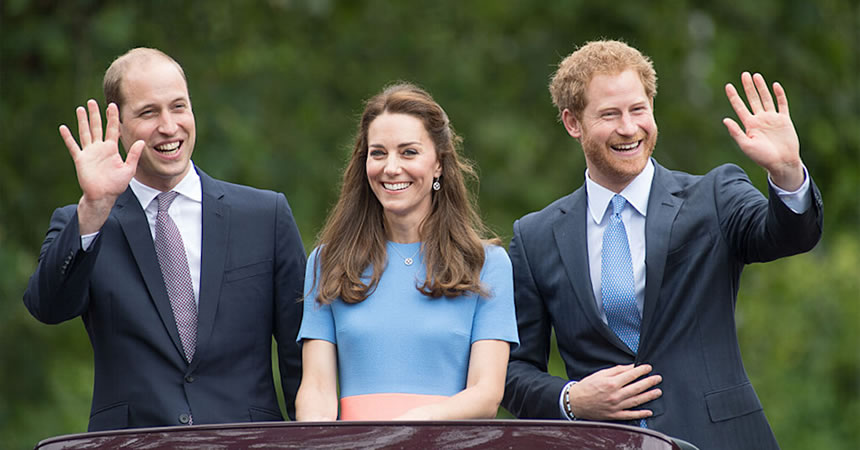 According to Harper's Bazaar, from more than a hundred guests, it has been reduced as preventive measures to the virus's delta variant that now affects the U.K.
Buckingham Palace's official press release reveals the only people that will be there in the unveiling are William and Harry, of course, along with the late princess' close family, statue committee members, its sculptor, and the garden designer.
Prince Charles, Diana's former husband, will also not be at the event as "old wounds" might resurface.
An insider revealed it might bring back memories that he wanted to keep to himself since she died and just leave his sons to it.
Meanwhile, Harry is now in the U.K. for the unveiling, while his wife, Meghan Markle, and two children, Archie and Lilibet, stay in California. The Duchess of Sussex cannot make it to the event because she just gave birth earlier this month.
When William and his family visit Diana's statue ahead of the unveiling, Harry will be in quarantine at his Frogmore Cottage in Windsor.