She's thought to be in the midst of a difficult romance with One Direction's Harry Styles. But Kendall Jenner brushed aside her personal woes as she got back to the day job and made a surprise appearance on the runway at the Chanel Haute Couture Spring Summer 2016 show as part of Paris Fashion Week in the French capital on Tuesday.
The 20-year-old supermodel strutted her stuff down the runway in an absolutely stunning design, one of the most eye-catching looks of the day at the fashion house's latest showing.
The floor-sweeping garment looked like a classic Chanel piece, constructed from delicate black lace in elegant layers, but an extra element of sex appeal was injected with a daringly low neckline.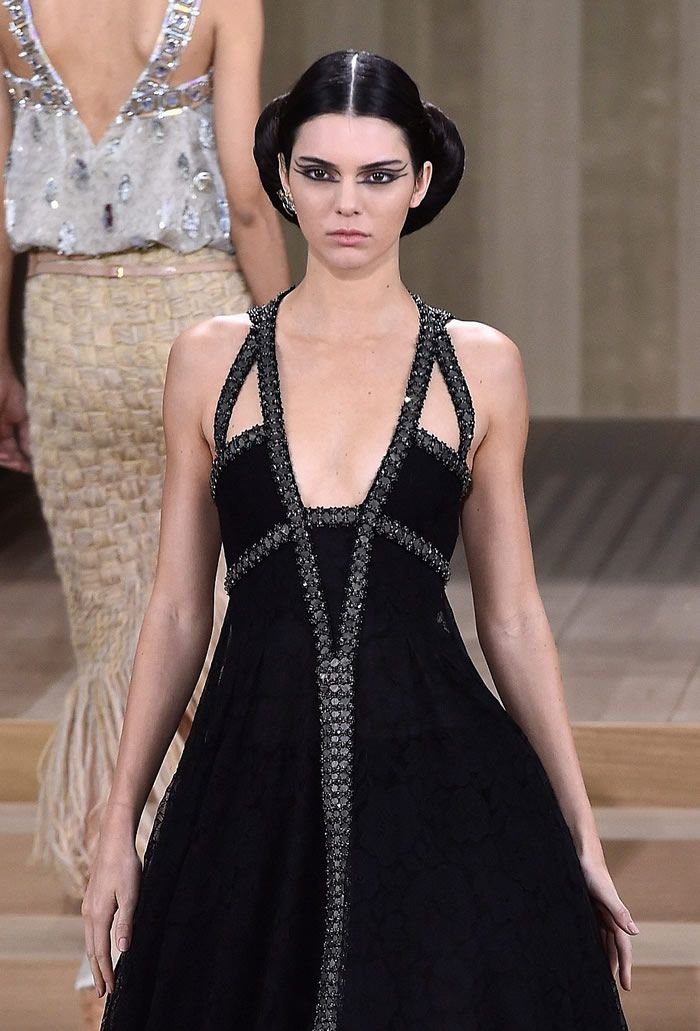 Kendall's model figure was encased neatly in the gorgeous gothic-inspired gown, showing off her braless chest thanks to the sculptural plunging design of its top half.
Dark grey carefully constructed bands – complete with embellished edges – weaved their way across her decolletage and shoulders, making sure the maximum amount of skin was on show but still in a ladylike and demure fashion.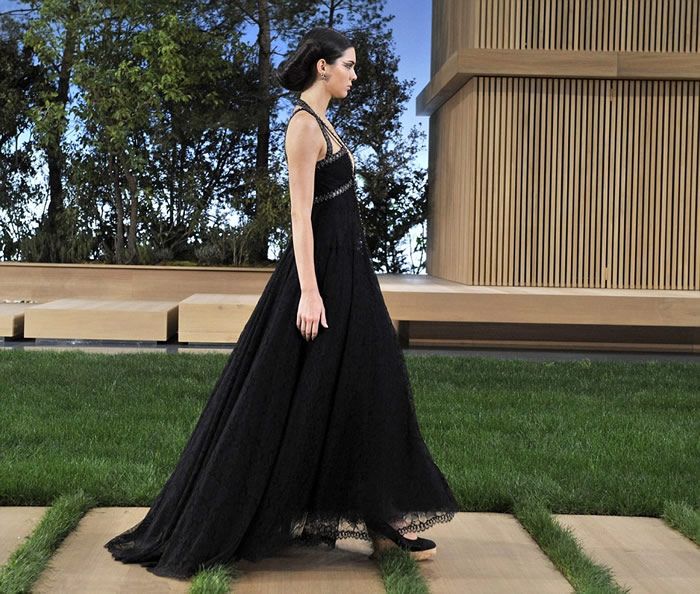 The full skirt of the dress flowed out into the perfect A-line shape, almost touching the ground as she strode, revealing a hint of her towering black and cork-bottomed wedge heels.
The Keeping Up With The Kardashians stunner's raven tresses were scraped back into a tight centre parting with a large rounded chignon sitting high at the back of her head while her eyes were lined dramatically in an almost ancient Egyptian-like style.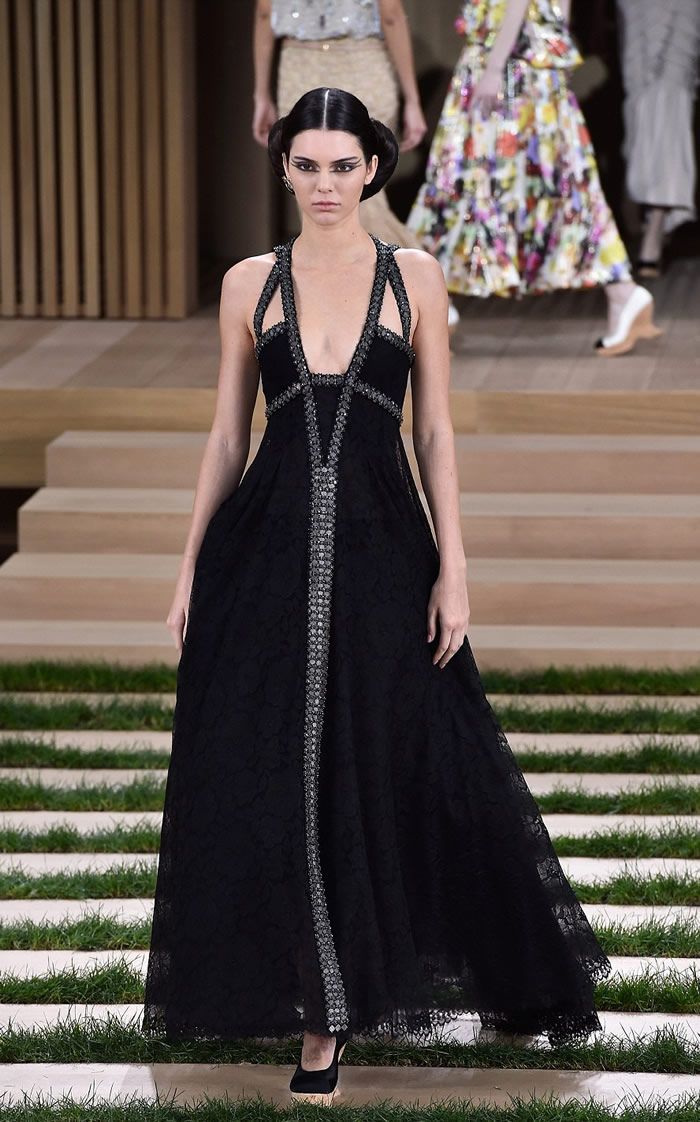 In terms of the finer details, Kendall wore no jewellery apart from a delicate, glitzy cuff on her right ear, the ensemble otherwise untouched with the only other blingy element being the adorned stripe running down the front of the dress. Her appearance at the Paris Fashion Week show comes after Kendall was reported to have fled a party in West Hollywood, following reports that her current boyfriend Harry had 'two-timed' her with a London-based stylist.
via Dailymail