Meghan Markle's lawyers are revealing the true extent of her involvement in the writing of the biography Finding Freedom.
In court documents filed with the High Court on Wednesday, Nov. 18 and obtained by E! News, the Duchess of Sussex's lawyers state that neither she nor Prince Harry ever spoke or collaborated with Omid Scobie and Carolyn Durand on the biography.
However, the legal representatives did reveal that Meghan spoke to a friend, who she knew was working with the authors, out of concern that her fall out with her father, Thomas Markle, would be misrepresented. The documents state, "The Claimant [Meghan] was concerned that her father's narrative in the media that she had abandoned him and had not even tried to contact him (which was false) would be repeated, when in fact she had tried to call him, and text him, and had even written a letter to him to try to persuade him to stop dealing with the media; and he had written back to her."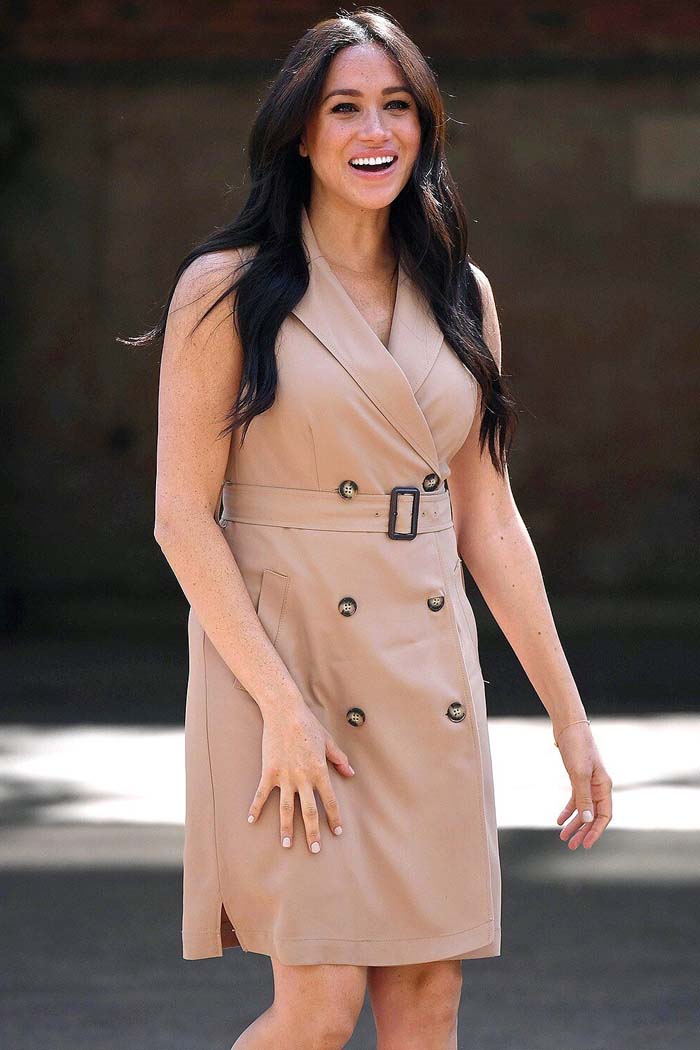 As a result, the lawyers claim in the filing, "Accordingly, she indicated to a person whom she knew had already been approached by the authors that the true position as above (which that person and several others who knew the
 Claimant already knew) could be communicated to the authors to prevent any further misrepresentation. She does not know to what extent or in what terms this one item of information concerning her communications with her father was shared with the authors."
Furthermore, the Duchess' lawyers clarify that Meghan did collaborate with Prince Harry and Communications Secretary Jason Knauf on the contents of the infamous letter she sent to her father, but not as part of a "media strategy," as the Mail on Sunday alleges.
"Once it had been decided that the Claimant would write to her father, the Claimant informed Mr Knauf. Mr Knauf was not only a trusted advisor, who had spoken to the Claimant's father repeatedly, particularly in the lead-up to the wedding, and was aware of the state of his health," the filing reads, "but he was also responsible for reporting (as was required by palace protocol) the fact that the Claimant was going to write to her father to more senior people in the Royal households, all of whom had to be kept apprised of any public-facing issues (the media spectacle surrounding Mr Markle being one such issue)."
The lawyers further state that Meghan first drafted the letter to her father on her iPhone, which she shared with Jason and Prince Harry "for support, as this was a deeply painful process that they lived through with her."