"That's my plane," beamed a proud John D. Idol, chairman and chief executive officer of Michael Kors Holdings Ltd., as he glanced over at the private jet he loaned to his company for its "Jet Set Experience" event set at Hongqiao International Airport. The parked jet was the first thing attendees saw when they entered the venue, a private hangar at the airport. Guests who included Hilary Swank, Freida Pinto, Camilla Belle, Silas Chou, Ming Xi, Hu Bing, Gao Yuanyuan and fashion designer Uma Wang proceeded to take in a runway show of one-off pieces Kors created for the occasion to illustrate the jet-set lifestyle. The collection covered everything from sleek evening dresses to swimwear and fur-trimmed mountain resortwear. Along the way, large-scale video projections set the scene for each locale and provided an aerial view of each model's walk down the runway.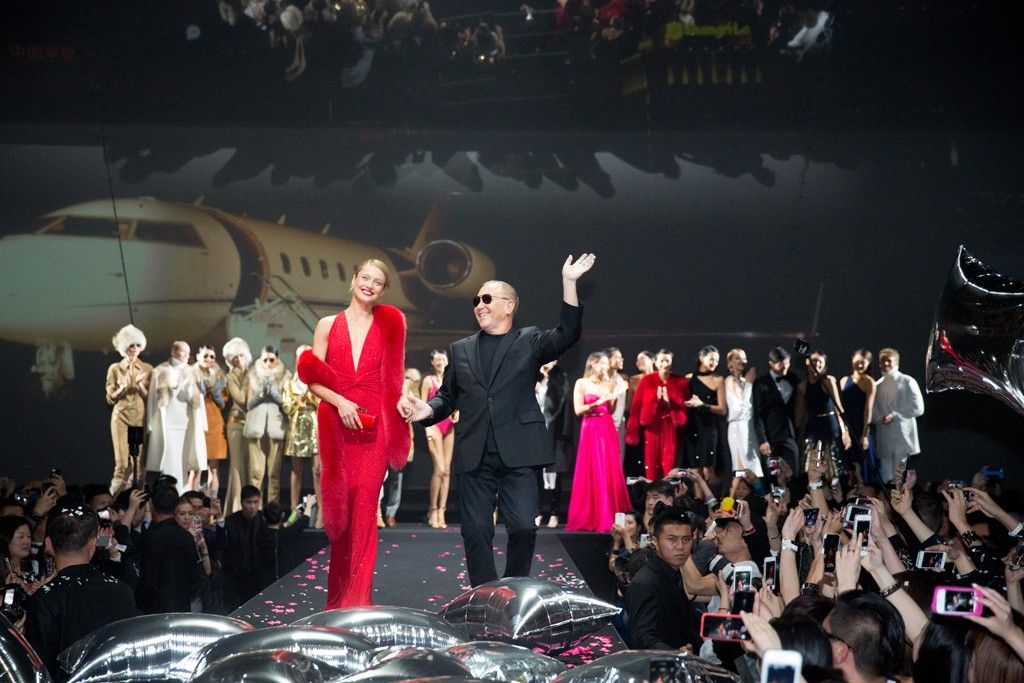 The event marked the conclusion of Kors' first visit to Mainland China. In keeping with the night's "jet set" theme, the designer is heading off to Milan to finish up his resort collection before heading to Capri for some rest and relaxation. Pinto was in a similar mind-set and got a bit of relief from her hectic schedule while in Shanghai by getting a massage. "I'm all about the pain. I like painful massages," she said. Asked if this one delivered, she was quick to respond: "It delivered and how!"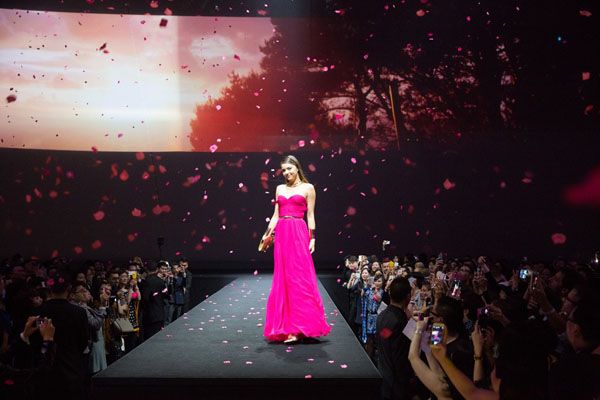 Swank, who is about to head to Cannes, France, for the premiere of her new movie "The Homesman," said she has enjoyed a bit of a break from work recently after doing three movies in 10 months last year. "Right now I'm just trying to find my next project," she said, adding that her next film, "You're Not You," will come out this fall. "I was quite busy and I found a bunch of great projects all in a row and now I'm not really finding anything that I really love."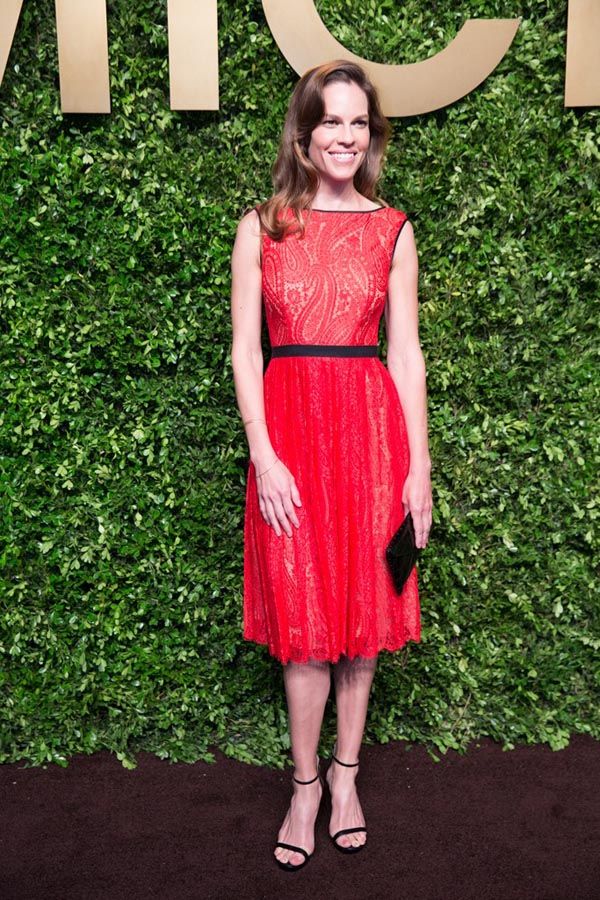 Shanghai-based Wang, who worked with Kors as part of a Council of Fashion Designers of America exchange program, said she was excited to see her "old friend" and she is working on her own company. "For my brand, I'm just following the seasons, I have no real plan. We want to stay boutique, so no plans to open stores in other places," she said.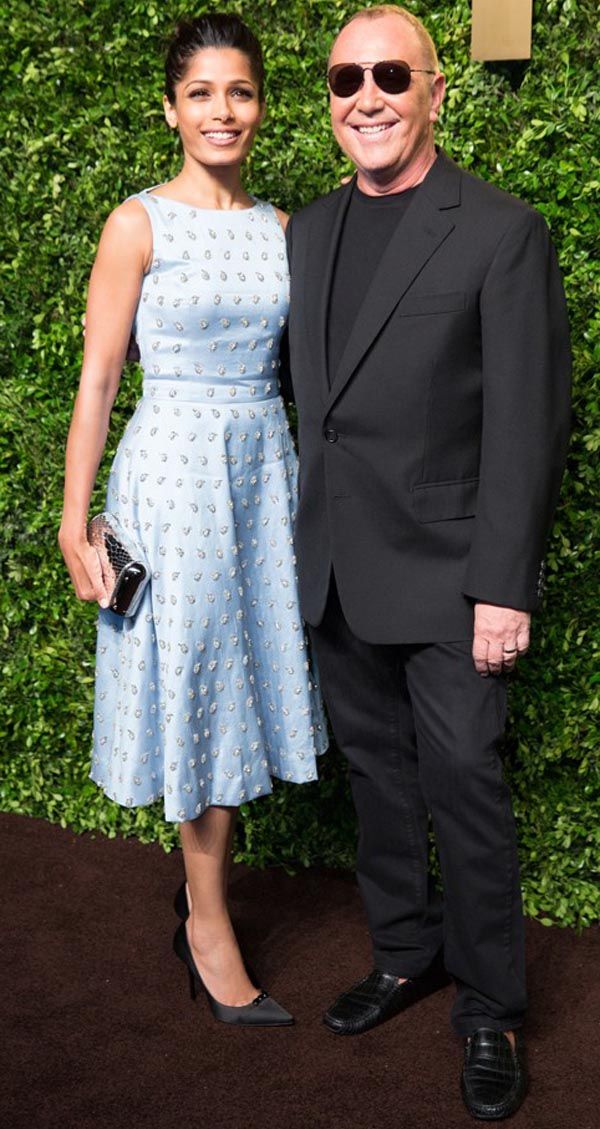 Belle said she had spent the past two days packing in as much tourism as she could, eating dumplings, touring the French Concession and taking in the city's markets. The actress was sporting a jade bracelet she got in Beijing a few years ago and said she always receives compliments on it when she's in China. "I never take it off," she said. "We went to the Jade Temple yesterday too and they all noticed it as well."