Bond mania is back after the suave spy's next adventure was announced overnight. And while fans of the iconic franchise will be thrilled to see the return of Daniel Craig's brooding 007, most eyes were on the latest girls set to leave the secret agent shaken and stirred.
At the official photocall for Spectre – the 24th installment in the series – at Buckinghamshire's Pinewood Studios, one person in particular was in the spotlight: new Bond girl Monica Bellucci.
The Italian siren oozed sex appeal in a figure-hugging red and black dress, but she also made history – at 50 years old she has officially become the oldest Bond girl to grace the screen in the film series. She takes over from Honor Blackman, who was 39 when she played iconic character Pussy Galore in 1964's Goldfinger.
The role is especially poignant for the actress – she almost played Paris Carver in Tomorrow Never Dies in 1997, only to lose out on the role to Teri Hatcher.
The raven-haired beauty – who will play Lucia Sciarra – said: "James Bond is our fantasy – the ideal man. The man is a protector, he is dangerous, mysterious and sexy, and a perfect English gentleman." Asked what makes a good Bond girl, she quipped: "A good director."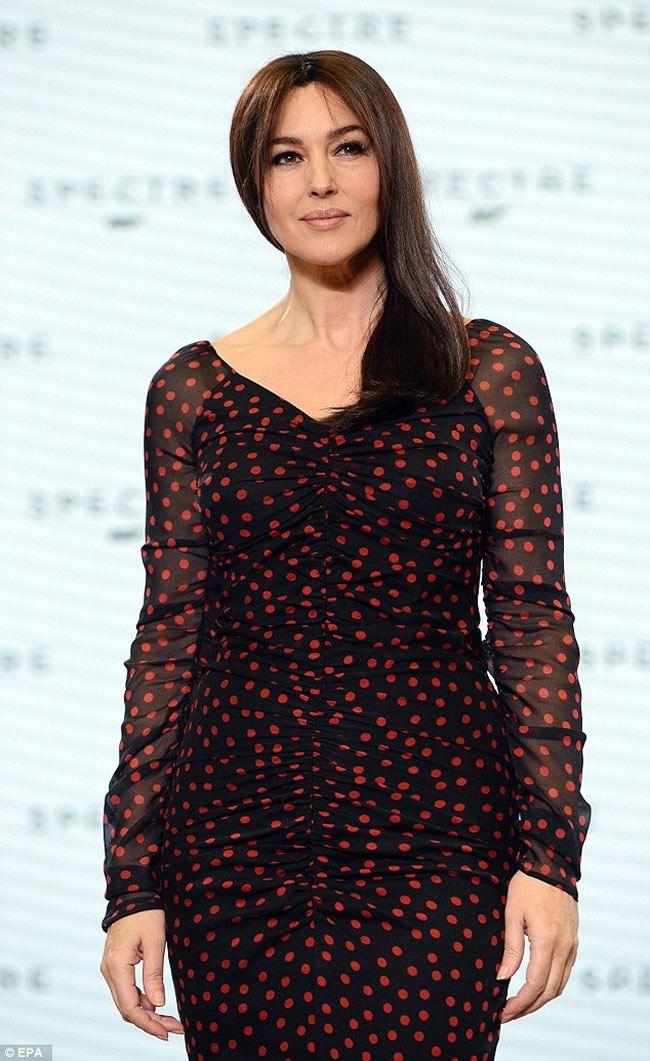 She was joined by fellow newbie Léa Seydoux, who looked chic in a ruffled black dress with yellow accessories. The French actress, who scored a raft of nominations for her turn in Blue Is the Warmest Colour last year, was first revealed as a major cast member in the new Bond film by The Mail On Sunday in November.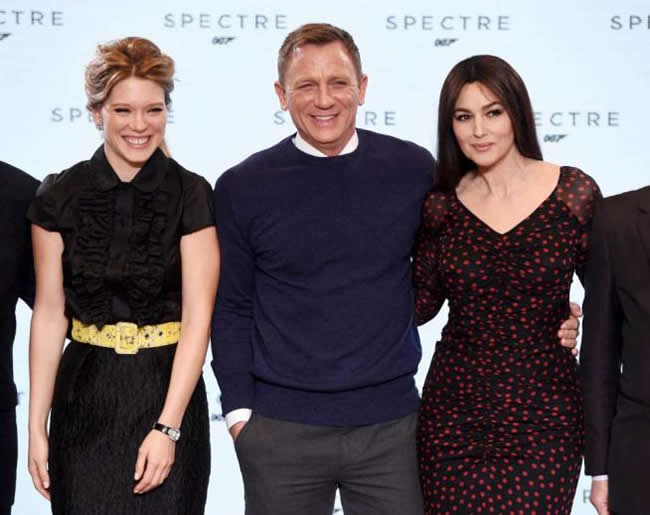 Seydoux explained that she was still unsure what sort of character her role as Madeleine Swann would have: "I've read the script but it only becomes real when you start. For now it's kind of abstract." Speaking about the weight of expectation for a Bond girl, she insisted: "You have to get rid of the pressure, you just have to invent something new."
Alongside them was Naomie Harris, who reprises her role as Eve Moneypenny.
Although her edgy portrayal of the character in Skyfall was far cry from the chic secretary of yester-year, Harris didn't skimp on glamour as she joined the line-up led by Craig and director Sam Mendes.
The 38-year-old actress looked stunning in a low-cut black-and-white dress worn with simple heels.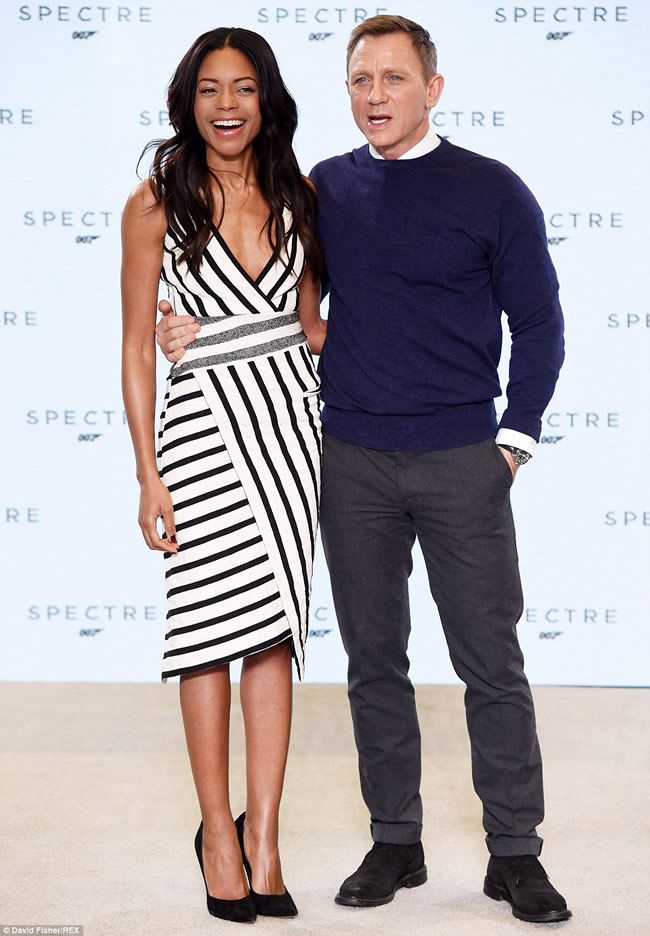 Other new castmembers set to appear in Spectre include Sherlock baddie Andrew Scott, whose character's name is Denbigh and Christoph Waltz, who will play the spy's latest foreign foe, named Oberhauser.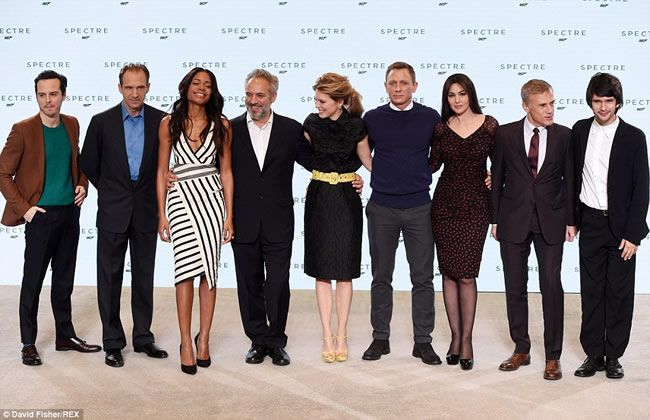 Fans will see Ralph Fiennes stepping into Judi Dench's shoes as agency boss 'M', while Ben Whishaw and Rory Kinnear will also return.
The film, named after the fictional terrorist organisation SPECTRE (Special Executive for Counter-intelligence, Terrorism, Revenge and Extortion), will follow Bond as he goes on a trail to uncover a sinister organisation after receiving a cryptic message from his past.
The film will hit the big screen on November 6, 2015.