Sofia Vergara has been granted US citizenship after working in America for almost 20 years.
The 42-year-old Colombian, who moved to the US in her 20s, passed the oral exam needed for naturalisation with flying colour. Sofia admitted that she felt "very emotional" afterwards.
"They make you [jump through hoops] because they have to make sure that you deserve to be part of the country," she said. "The most interesting thing for me was, they give you like a hundred questions that you have to learn, and then they give you a quiz, like a test.
"I got all the questions perfect. Yes, all of them… I got all the questions!" "You know what? It's a very emotional moment for me. It took me a lot of time to get my residence even though I was working here for a long time."
As well as the oral exam, the Modern Family star – who has a 23-year-old son, Manolo, from a previous relationship and is dating actor Joe Manganiello – was also required to recite the Oath of Allegiance to align herself with the US and came up with a cunning way to ensure she passed that aspect too.
She explained to talk show host Jimmy Kimmel: "You swear that you're going to fight for the United States… I'm ready! "They make you do the swear of the thing… It was easy because the swearing of the thing, you don't have to memorise or anything. You just repeat! I did it really fast so he didn't know if I was doing it right."
As part of the process of obtaining US citizenship, an English test and civics test must also be taken, although candidates are only given two opportunities to pass.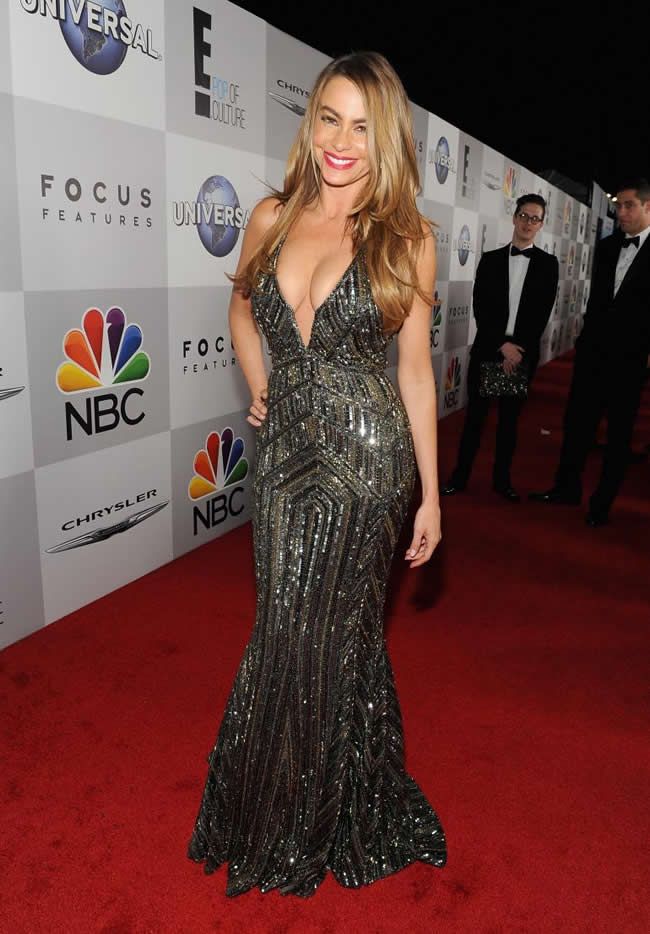 In September, Forbes revealed that Sofia was the top earning US TV actress for the third year running, reportedly earning $325,000 per episode of Modern Family.
Part of the actresses' income is made up of endorsement deals with Pepsi, K-Mart and Head & Shoulders among others. She has also worked with Jon Favreau, starring in his new film Chef.
Her total earnings are thought to be around $37million, a cool $11million more than the highest earning TV actor, Ashton Kutcher.