The royal family faces more relationship problems as Prince William and Prince Harry, reportedly, share more intense feud these days.
Historian Robert Lacey penned the book Battle of Brothers: The Inside Story of a Family in Tumult. Recently, he updated the book and added more chapters.
One of its new excerpts made it to The Times newspaper on Saturday, and the material revealed more details about the brothers' split.
Initially, it all, reportedly, started when the Duke of Cambridge doubted his brother's "quick" choice to marry Meghan. At that time, the royal feud began.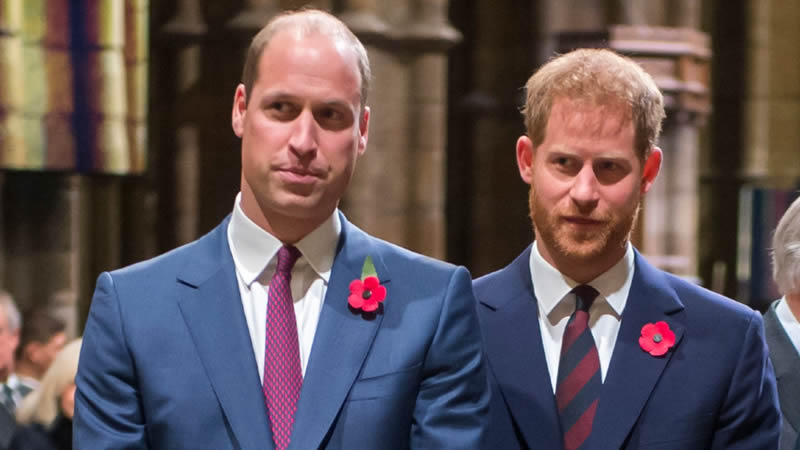 Fortunately, the tension eased a little during the Duke and Duchess of Sussex's wedding in May 2018. However, things got worse again in October 2018 when a senior palace aide said that Meghan was bullying the staff.
After hearing the news, Prince William confronted his brother. What should have been a calm conversation turned into a fierce and bitter argument, per Lacey.
This caused the future King to remove Prince Harry and Meghan from the household they initially shared.
The heated exchange between William, Harry
In the same book, the historian recalled how heated the confrontation became. First, they talked over the phone before having a conversation in person to ask about the bullying claims.
"When Harry flared up in furious defense of his wife, the elder brother persisted. Harry shut off his phone angrily, so William went to speak to him personally. The prince was horrified by what he had just been told about Meghan's alleged behavior, and he wanted to hear what Harry had to say," he added.
Currently, representatives of Kensington Palace have not confirmed whether the bitter event truly happened.
Meanwhile, Lacey added that Kate, Duchess of Cambridge, also had her eye on Meghan from the start. Prince William also, reportedly, told one of his friends that he thought Meghan had an "agenda."
Amid the current allegations, the heir to the throne believes that this proved his initial impression of Meghan.
This new book came after the brothers plan to reunite to unveil the statue of their late mother, Princess Diana. The event will commemorate her life on July 1, which would have also been her 60th birthday.
"William worried that his brother was moving too fast in his courtship – and he did not shrink from saying as much when Harry started talking about getting hitched to Meghan quite soon," Lacey went on.