Selena Gomez looks effortlessly chic in stylish faux trouser suit as she attends Teen Choice Awards. She has been experimenting with more edgy sartorial display of late. But Selena Gomez opted for a fail-safe ensemble as she attended the 2014 Teen Choice Awards on Sunday.
The 22-year-old looked effortlessly stylish as she donned a trouser suit style jumpsuit for the popular awards show. Her ensemble perfectly highlighted her slender frame as she chose to keep the look simple and chic with minimal accessories.
The singer held onto bronze metallic clutch which complimented her metallic silver stilettos. She kept her make-up simple as she drew attention to her eyes with a sultry smoky eye.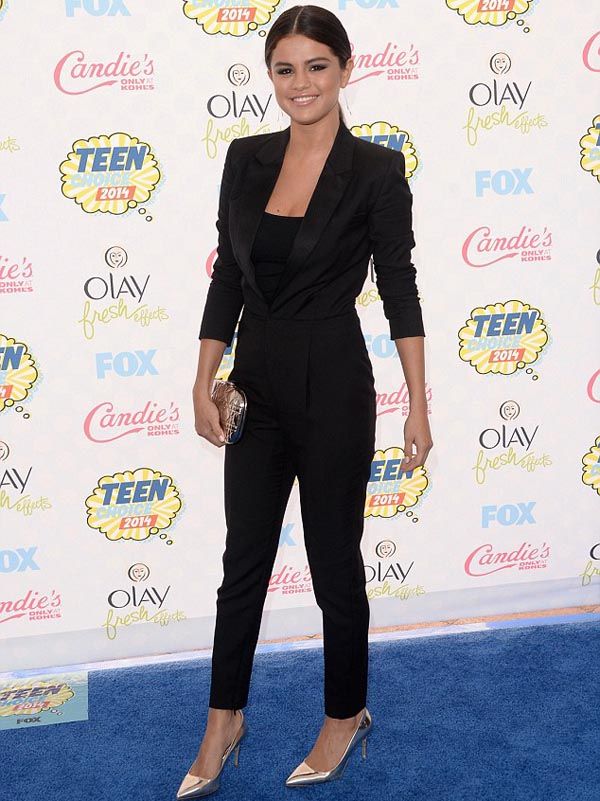 The red cartpet for the Teen Choice Awards read like a who's who of bright young things as the likes of Kendall Jenner, Sarah Hyland and Taylor Swift were also in attendance.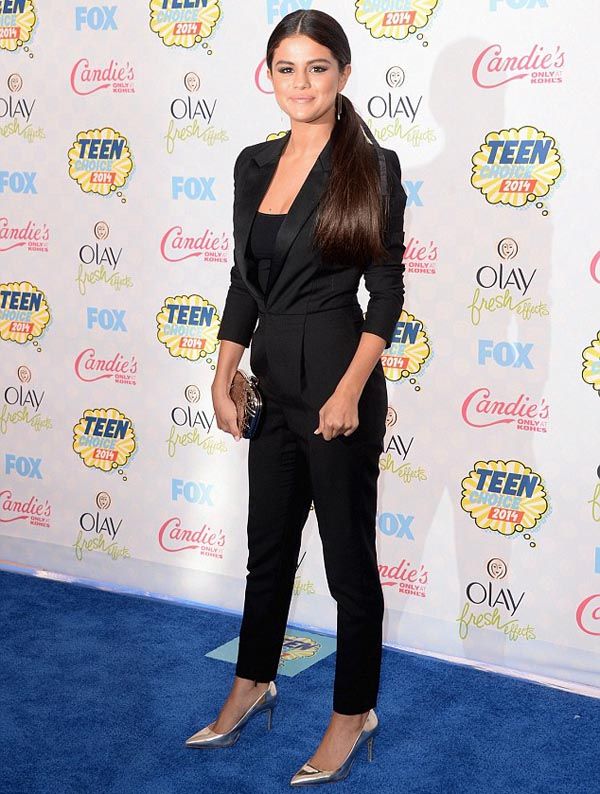 Selena is thought to be single again after calling it quits with Justin Bieber last month. The on/off pair have both been cavorting with new love interests since and while it has been reported that Selena doesn't appreciate Justin's recent antics getting into a fight with the actor Orlando Bloom, posing for flirty pictures with reality star Kylie Jenner and hooking up with Playboy model Alyssa Arce -t friends say she isn't affected by them either, as she is completely over their breakup.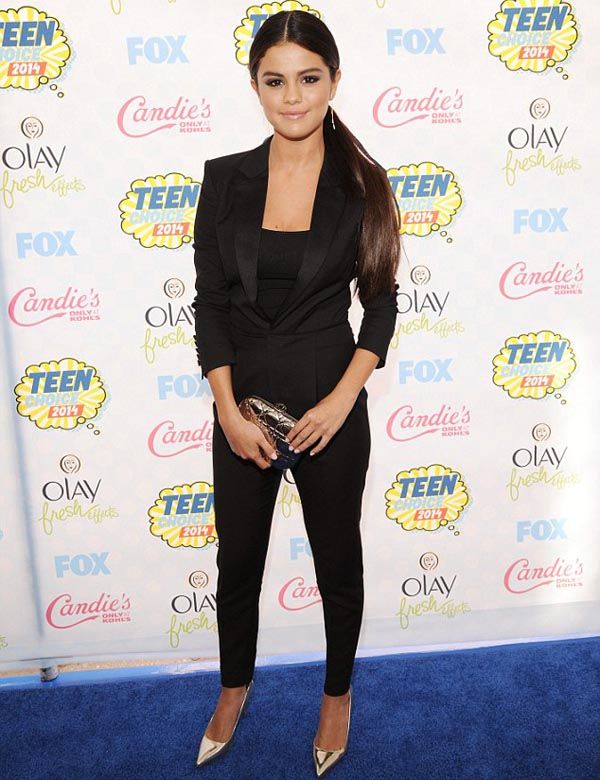 A source told Hollywoodlife dot com: 'Selena is beyond over Justin and his immature behaviour. She knows very well that he is trying to make her jealous with all the pics he's been posting of him with other girls, including Kendall. 'But rather than making her feel hurt or making her miss Justin, it's backfiring. She's disgusted with how he's behaving. 'She's not hurt, she's actually grateful that she's not with him anymore. In her opinion, he's acting out and she would rather have nothing to do with him.'