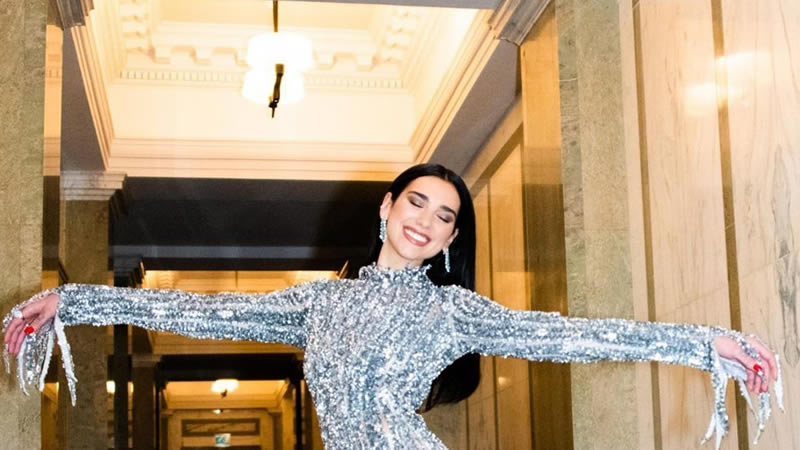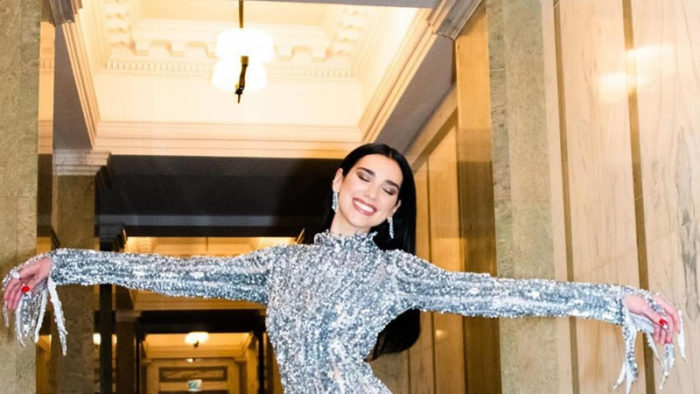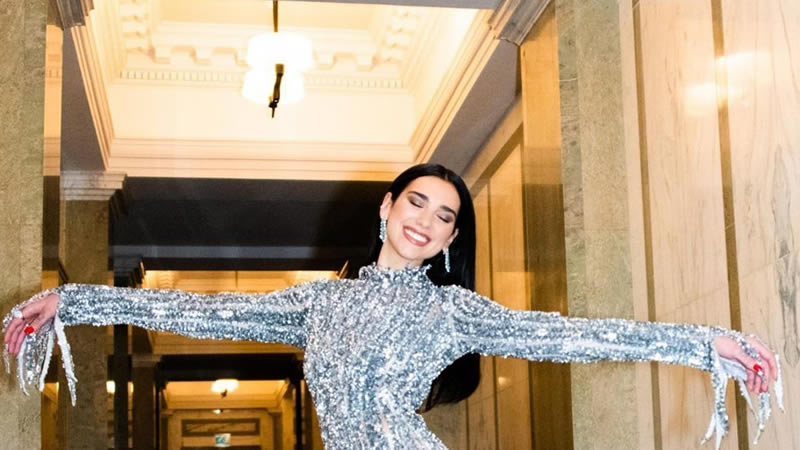 Dua Lipa wore literally *thousands* of diamonds on her dress to Elton John's famous Oscars pre-party. We STILL can't get over this incredible dress. Actually, Lipa wore not one but two Balenciaga gowns for the big evening. Because, why not??
View this post on Instagram
Lord only know how *heavy* the "Don't Start Now" singer's frock was for the awards show celebration.
The Elton John AIDS Foundation Oscar party is a bit of an establishment in and of itself (even in Covid times), so we can understand why the singer went all out. This year was the 29th annual event–wow, almost 30 years of the storied Hollywood event. And Dua was performing… so the over-the-top outfit is really starting to make sense.
The 25-year-old beauty performed "Bennie And The Jets" alongside the famous keys player. "A dream come true," she captioned an April 29th Instagram post. We think her outfit is the real dream, don't you?
View this post on Instagram
The spliced, semi-sheer silver dress from Balenciaga's fall/winter collection with Demna Gvasalia was paired with the brand's Knife pumps. Holy hot. And that's not to mention her glittery chandelier earrings from Swiss luxury brand Chopard. We need some air!
Thanks to her outfit–styled by her longtime collaborator Lorenzo Posocco–the evening raised over $3M to fight HIV/Aids. Incredible!