Victoria Beckham and David Beckham have been married for over two decades already. However, several tabloids still target their marriage, alleging that their relationship is on the rocks. One outlet claimed Jennifer Aniston has been liking David's Instagram posts, and Victoria was upset about it. Here's what Gossip Cop found out.
Victoria Beckham allegedly uncomfortable with Jennifer Aniston
New Idea claimed that the former Spice Girl is keeping an eye on her husband, David Beckham. Victoria Beckham was "increasingly uncomfortable" with his new pal Jennifer Aniston as the latter keeps on liking his posts, the outlet reported.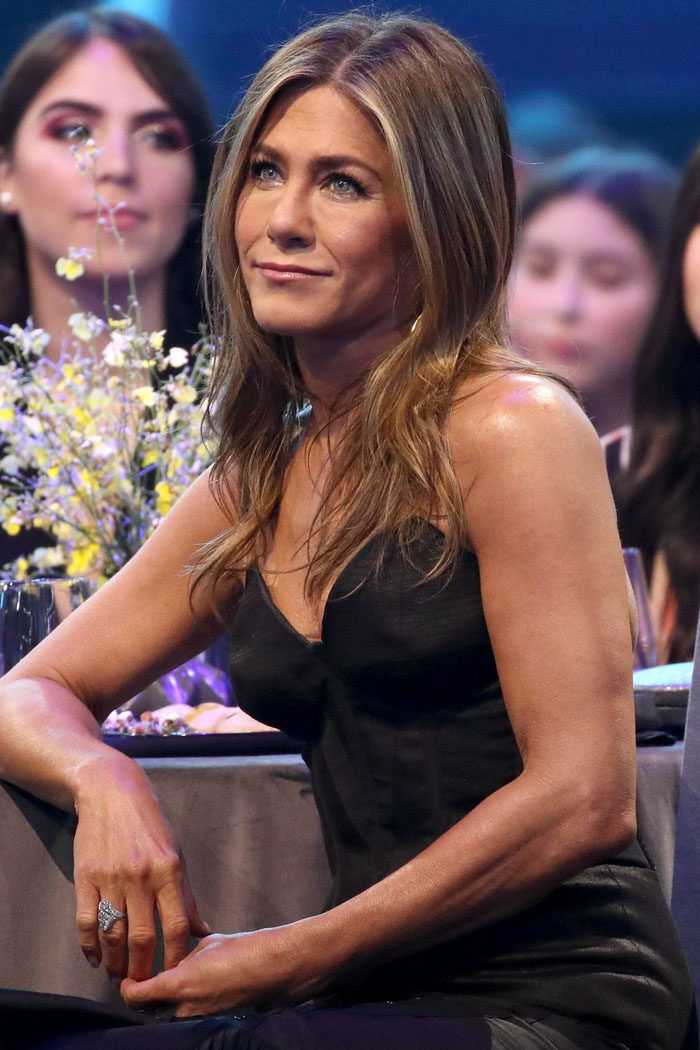 The tabloid also quoted an anonymous source alleging that Brad Pitt's ex-wife had a harmless crush on him for years. Victoria was reportedly not cool with it and was feeling insecure. However, Gossip Cop debunked the report stressing that it was not true, but just another way of the outlet portraying Victoria as a panicky and insecure woman.
The real score between Jennifer and David
Gossip Cop stressed that there was no basis for a connection between David Beckham and Jennifer Aniston. First, Instagram is not a reliable source to find deeply meaningful connections.
Second, Aniston has liked thousands of posts since she joins Instagram. Also, the photo of the Friends alum, which the tabloid described as "sexy selfies," were photos of him with his family, including Victoria.
The rumor-debunking site stressed that liking Instagram posts is not scandalous. However, the tabloid used it for its sexist attacks against Victoria.
It wasn't the first time New Idea painted Victoria as an insecure woman. It was previously reported that she was freaking out over her husband's new assistant a few months ago. She was also allegedly furious over him for a commercial with another woman.
Despite the various marital feuds the outlet claimed, Victoria and David Beckham are still together and have been enjoying a date night at home.
Jen and Alec Baldwin's kiss revisited
In related news, Alec Baldwin revisited his kissing scene with Jennifer Aniston when she guest-starred in one episode of 30 Rock. While many wanted to have the chance to kiss the Murder Mystery star, Baldwin seemed not happy with the experience, even calling it "painful."
"It was painful," he said. "I mean, every man who's had to make out with her in TV and movies — I don't know how they do it."
Apparently, he had a hard time kissing Aniston because she allegedly smells bad. Aniston used to function on coffee and cigarettes at the time. Jason Bateman also experienced the same.
One should note that Aniston is now living a healthy lifestyle and had already quit smoking.